Background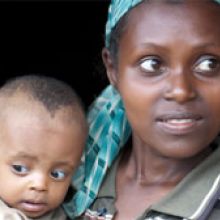 The Canadian Partnership for Women and Children's Health (CanWaCH) catalyzes Canadian collaboration among more than 100 Member Organizations and Associates, who are improving women's and children's health in 1,000 communities worldwide. We do this by capitalizing on the data revolution, connecting experts, and communicating impact to stakeholders. Through the power of partnership, we strive to realize a world where every women and children survives and thrives.
Vision
The Power of Partnership: Organizations you know, united together and working alongside women and children around the globe for their right to survive and thrive.
Mission
We connect, collaborate and communicate to strengthen our Members' work in reproductive, maternal, newborn, adolescent and children's health. In planning, in the field, in sharing expertise, our members know they can do more and do it even better together!
Accomplishments
Since 2010, the Canadian Partnership, led by a Board of Directors, as well as peer-nominated Working Groups, have focused on the core pillars of Knowledge Exchange, Measuring Results and Stakeholder Engagement. CanWaCH has seen significant accomplishments, including a steady growth in members, the establishment of a Metrics Portal to track impact globally, landmark funding announcements, including $3.5 billion from Canada for maternal, newborn and child health (MNCH) from 2015-2020, and involvement in global events including the United Nations General Assembly. CanWaCH Members and Associates are working together every day to end all preventable deaths of women, newborns and children around the world.
How We Work
We capitalize on the data revolution to strengthen monitoring and evaluation and data-driven policy engagement.
We connect experts to leverage the power of partnership, providing access to knowledge and resources to strengthen impact.
We communicate impact to stakeholders to improve programming and policy, profile results, and ensure accountability to women and children.