Data for Impact: Winter 2023
Calling all CanWaCH members and partners: Take part in our Data Drive!
The current climate crisis is expected to exacerbate pre-existing development and emergency challenges, impacting health outcomes from malnutrition, malaria, diarrhea and heat stress. However, there is a gap in data to support research and learning that address evidence gaps around climate change. CanWaCH is collecting data on climate conscious global health initiatives, particularly those that focus on the intersections between climate, environment and health. To share your climate related projects, fill this form and email it to Imaeyen Okon at [email protected].
We also invite updates on your new and existing health related projects. Your data is essential and contributes to telling a more complete story on achievements, outcomes and gaps in global health efforts.
CanWaCH Data Analytics Portal now available in French!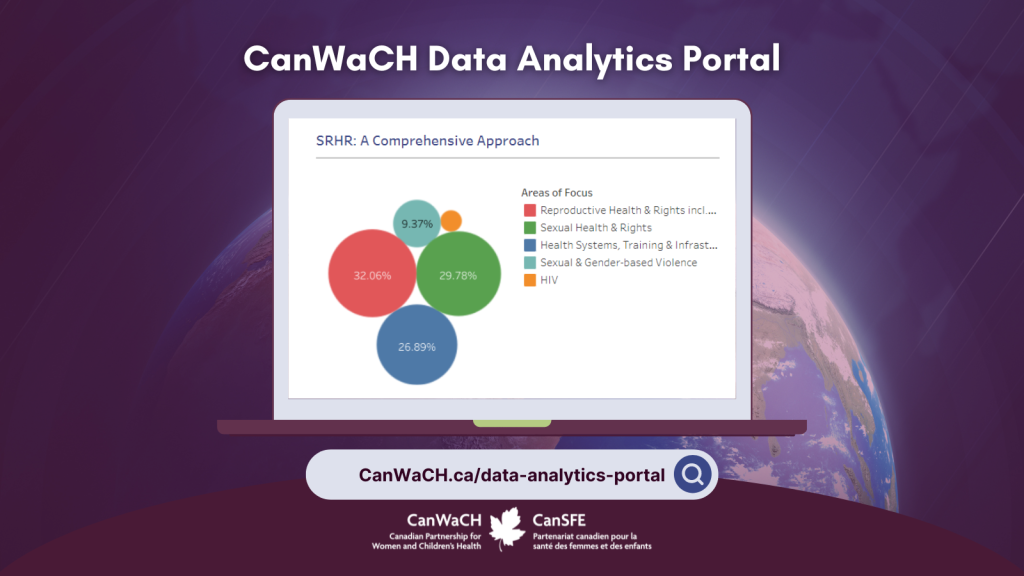 In December 2022, we launched our new data analytics portal focusing on efforts to advance Sexual and Reproductive Health and Rights worldwide. The portal is now available in French!
NEW! 11 Journeys towards Advancing Health and Rights
CanWaCH is delighted to present 11 Journeys, a short analysis of the 11 Health and Rights projects supported under the 10-year commitment by the Government of Canada to advance the health and rights of women and girls around the world. 11 Journeys zooms in on initiatives using human rights-based approaches to improve the quality, access and demand for integrated health services and information for women, adolescents and girls, and their particular support of sexual and reproductive health and rights.
Join CanWaCH Live at the IATI Members' Assembly and Community Exchange
CanWaCH will be live at the upcoming IATI Member Assembly and Community Event from March 13 – 16 in Copenhagen. Join us at our session on March 15, 'Learning about, from, and with your data platform users, case studies from the world of gender data', co-hosted with Ajah and UN Women.
International Women's Day Recap: Women's Voice and Leadership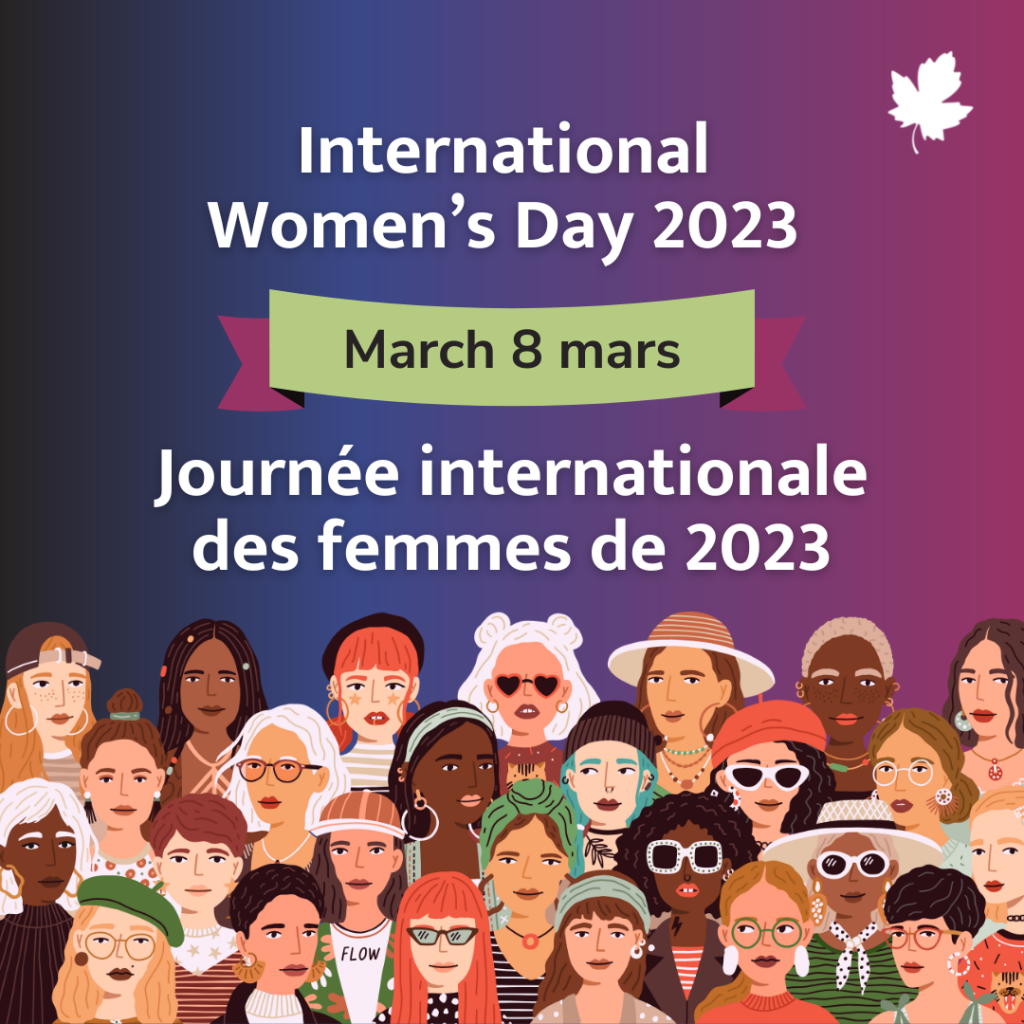 As we reflect on International Women's Day, learn more about the ways Canadian organizations and global partners are supporting women, adolescents and girls around the world through unique global health and gender equality initiatives.
Explore projects supporting women's voice and leadership by visiting this link.
Project Spotlight: SOS Mother and Child Hospital: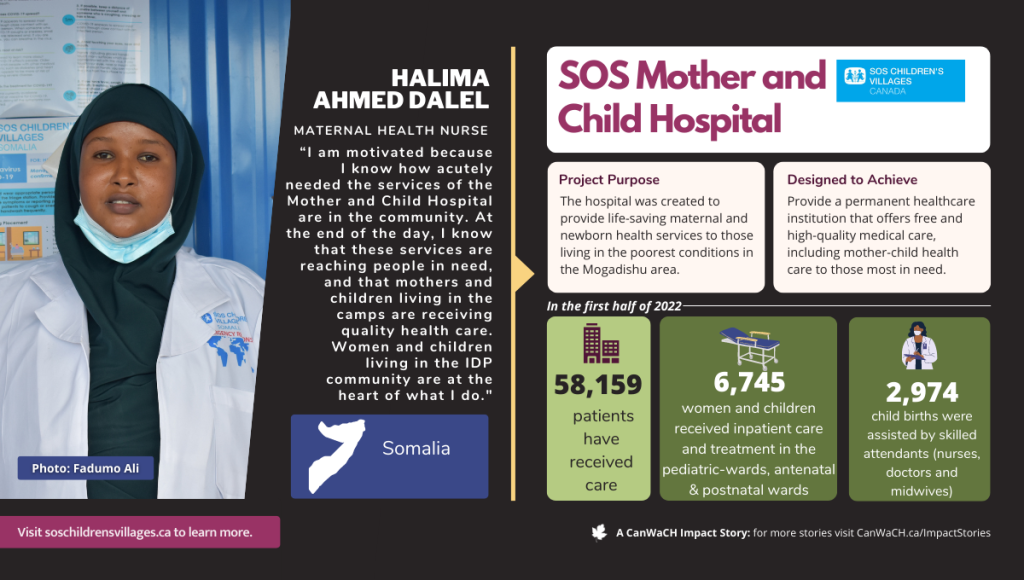 Created to provide life-saving maternal and newborn health services in Mogadishu, learn more about the SOS Mother and Child Hospital in this Impact Story!
On Our Radar: