Canadians ready to tackle international challenges even as the pandemic continues
Canadians deliberated on how Canada should engage in the world to advance their health, security, prosperity and human dignity.
The results of Canada's largest-ever deliberative democracy exercise, Foreign Policy By Canadians, have revealed Canadians support significant global engagement and are distinctly open to discussing, engaging and contributing to policy discussions on Canada's role in global health, security, prosperity, and human dignity.
Foreign Policy By Canadians, a joint initiative by the Canadian International Council (CIC), the Canadian Partnership for Women and Children's Health (CanWaCH) and Global Canada, found citizens to be instinctively international in their outlook and broadly in favour of global engagement to pursue objectives in collaboration with other nations.
The report outlines the conclusions of the democratic exercise conducted in Spring 2021, just as the third wave of the COVID-19 pandemic was taking hold across Canada. Close to 450 citizens from all walks of life deliberated for eight to twelve hours on some of the major foreign policy issues facing Canadian decision-makers.
The report concludes that engaging Canadians in the process of deliberative democracy increases their knowledge of foreign policy issues and results in a more positive perception of those with differing views from their own and Canada's system of democracy as a whole. Additionally, the report finds that Canadians demonstrate a sense of pragmatism in the support of efforts to strengthen Canada's security and economic prosperity, widespread support for promoting equality and human rights advocacy, and high levels of engagement on matters related to global health and Canada's role in global COVID-19 recovery.
Foreign Policy By Canadians was conducted in partnership with the Center for Deliberative Democracy at Stanford University. Deliberative Polling ® is an attempt to use public opinion research in a new and constructive way. The process uses both a random baseline sample and intensive participant engagement. The resulting changes in opinion represent the public's conclusions if people had the opportunity to become more informed and more engaged by the issues.
Global Public Health Findings
"It is not surprising that Canadians have expressed a desire to see Canada support global health equality. Canadians overwhelming showed their support for helping the entire world recover from COVID-19, both from a health and an economic perspective," said Julia Anderson, CEO of CanWaCH. "The report further demonstrated that Canadians' desire to support global health initiatives increased when they were given more information and have had an opportunity to discuss the issues with similarly informed peers."
Security Findings
"The results of the deliberation show that Canadians are anxious about the changing nature of security and are particularly concerned with cyber threats and threats to the Canadian Arctic," said Ben Rowswell, President of the CIC. "An overwhelming number of respondents supported strong measures to uphold security, including steps to combat online threats to our elections and our economic prosperity, and a transparent and well-funded security budget."
Prosperity Findings
"In embracing digital innovation and a collaborative approach to a clean energy future, Canadians have shown they care about foreign policy issues and understand the real-world impacts these complex policies have on Canadian lives," said Robert Greenhill, Executive Chairman of Global Canada. "As we chart our economic recovery from COVID-19, policymakers will benefit from the insight contained in this report."
Human Dignity Findings
"Canadians want us to be active in efforts to promote the dignity of people everywhere, but in this report they also make it clear that there is still work we need to do here at home," said Julia Anderson. "From gender rights to LGTBQ issues, Canadians considered complex issues related to Canada's role in promoting equality and expressed a strong desire for Canada to closely link its pursuit of equality abroad with the ongoing struggle to achieve it among Canadians. I think this demonstrates that Canadians care about these issues and are ready to work towards progress here and abroad."
Democracy Findings
"These results show that there really is a centre in Canadian public opinion. Citizens disagree on foreign policy issues, but their differences don't necessarily align with party positions. In an age of online polarization, it is remarkable how open citizens are to listening to one another and to doing so respectfully," said Ben Rowswell. "When we take the views of citizens seriously, and bring them together in conversation, it increases their faith in our democracy."
Foreign Policy By Canadians in the News
CBC News: Power & Politics
Canadians want consistency on human rights, at home and abroad, says new report
June 29, 2021 – A new report says, that when it comes to foreign policy, Canadians have a strong desire for the country to be consistent on human rights at home and in its advocacy abroad. Former deputy prime minister Anne McLellan and former Conservative cabinet minister Lisa Raitt co-chaired the advisory group for the report and say there are key takeaways for politicians. Read more.
Open Canada
Foreign Policy by Canadians: a unique national experiment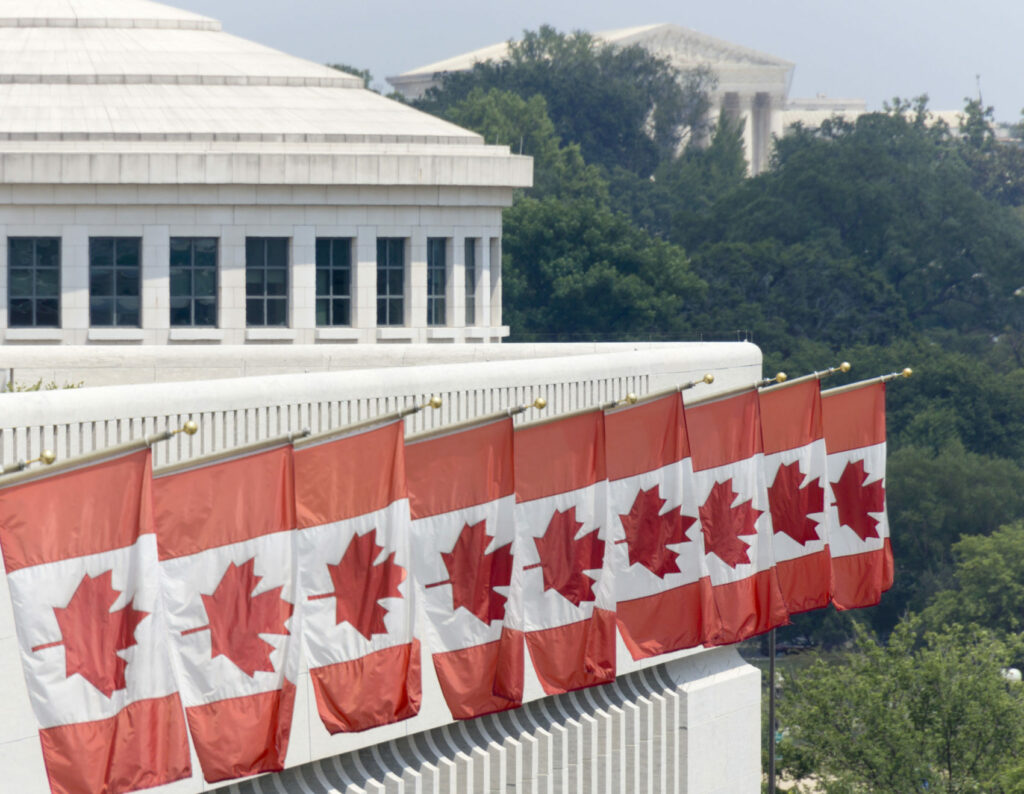 July 15, 2021 – James Fishkin, the Stanford University pioneer of Deliberative Polling, on the first national deliberative democracy exercise held in Canada. Read more.
What kind of foreign policy do Canadians want?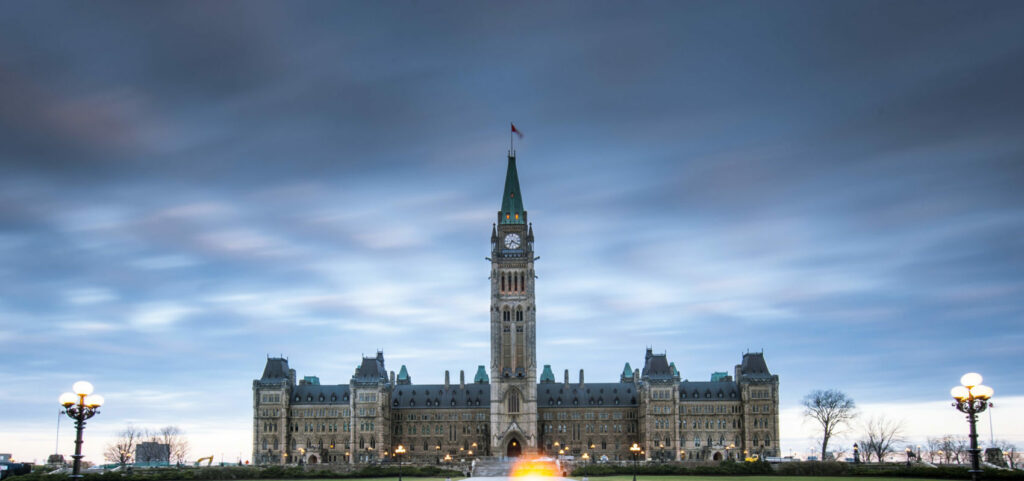 July 15, 2021 – What happens when more than 400 strangers spend hours together talking about the kind of foreign policy they want for their country? There's only one way to find out. Here are the results of the largest Deliberative Polling exercise ever held in Canada. Read more.
CBC News
New report finds broad support among Canadians for increasing mandatory contributions to WHO
June 29, 2021 – New study questions Canadians on foreign policy priorities ahead of possible election. As the world continues to grapple with the COVID-19 pandemic, a new study suggests broad support among Canadians for an increase in annual mandatory funding for the World Health Organization to build up global health infrastructure. Read more.
iPolitics
What We're Watching: A downbeat Canada Day?
June 27, 2021 – Former federal cabinet ministers Lisa Raitt and Anne McLellan team up with Canadian International Council president Ben Rowswell, Canadian Partnership for Women and Children's Health CEO Julia Anderson, and Global Canada executive chairman Robert Greenhill for a "virtual media availability" to launch "Foreign Policy by Canadians." The latter was produced through what the advisory describes as "Canada's largest-ever deliberative democracy exercise," and will offer "surprising results" on "complex foreign policy issues." Read more.