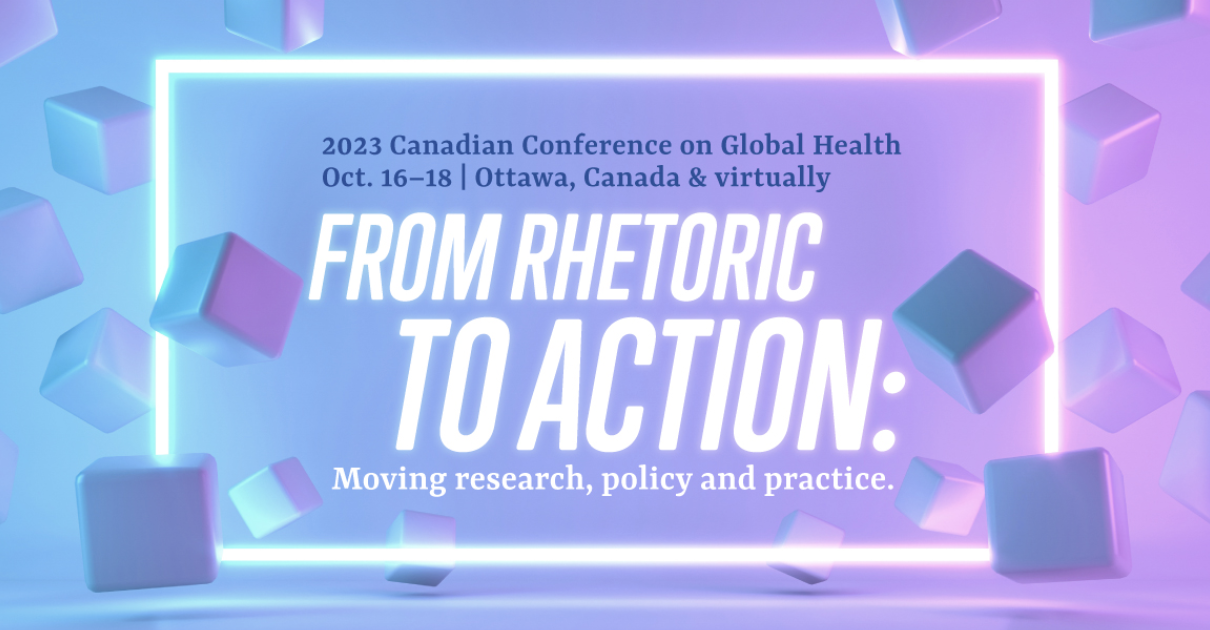 The Canadian Conference on Global Health is an annual conference that brings together researchers, practitioners, policymakers, and students from various disciplines and sectors to discuss pressing global health issues. The conference provides a platform for sharing knowledge, best practices, and innovations in global health research, policy, and practice.
The 2023 Canadian Conference on Global Health will be held in person from October 16 to 18, 2023 at the Westin Ottawa, in Ottawa, Ontario, Canada, and virtually.
From Rhetoric to Action: Moving policy, research, and practice
The nature of global health is arguably centered on health equity, inclusivity, and research and practice. […] What is often missing is an emphasis on moving from rhetoric to action. What do we need to do next to take the knowledge we have to advance policy, research, and practice in light of resource constraints and lack of political will?….
Read the complete conference theme and subtheme descriptions
Click here to register!