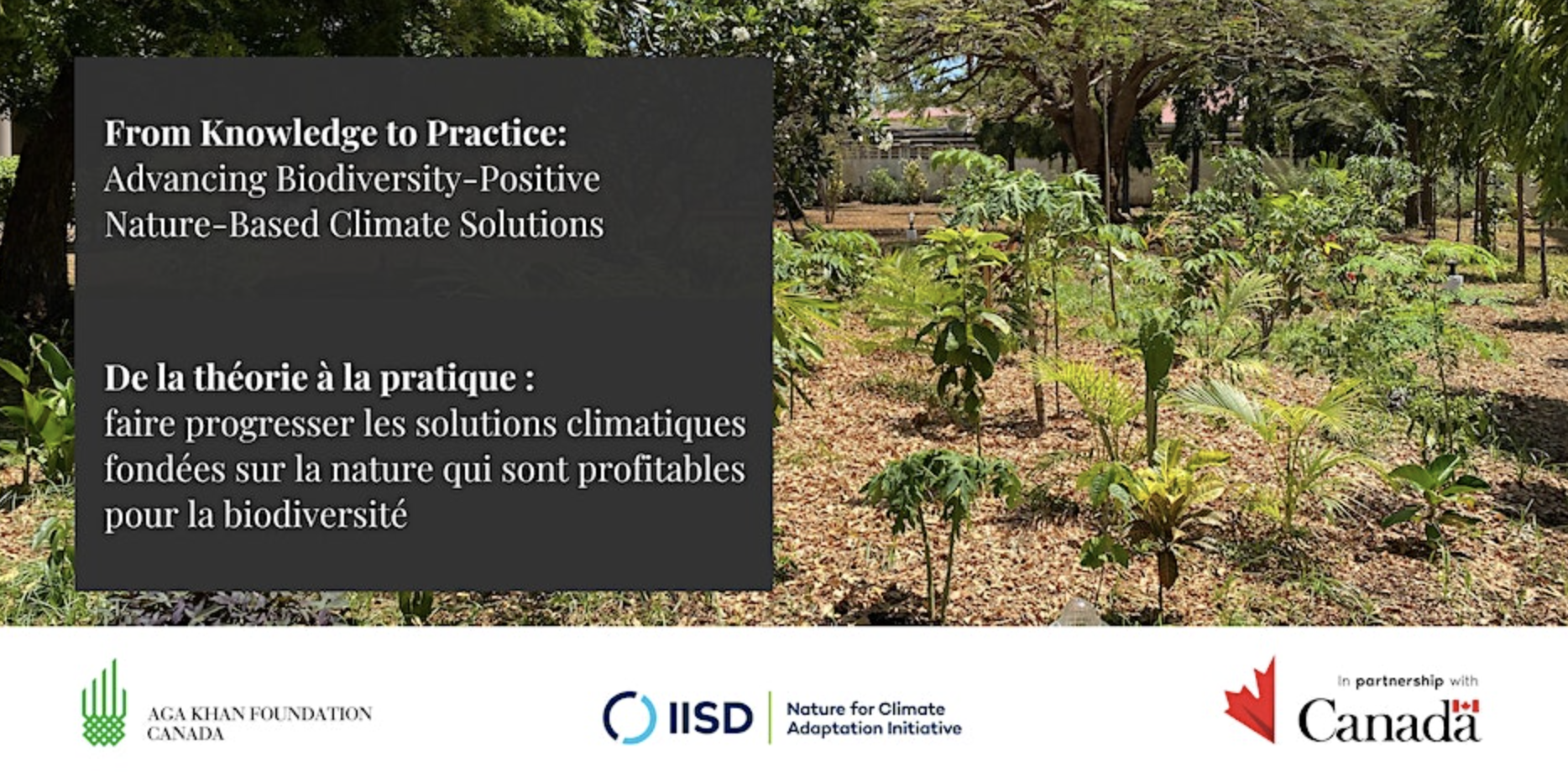 Nature-based Solutions (NbS) that conserve, restore and sustainably use biodiversity and ecosystems hold promise in helping people adapt to the adverse effects of climate change. But it is often a challenge to achieve measurable gains for biodiversity and ecosystem functioning, while also achieving wins for society and for climate adaptation.
On June 22, join AKFC and the International Institute for Sustainable Development (IISD) for a special hybrid event which will be followed by a networking lunch for in-person participants, and a community of practice meeting focusing on NbS for climate and biodiversity led by Global Affairs Canada (GAC).
Click here to register!