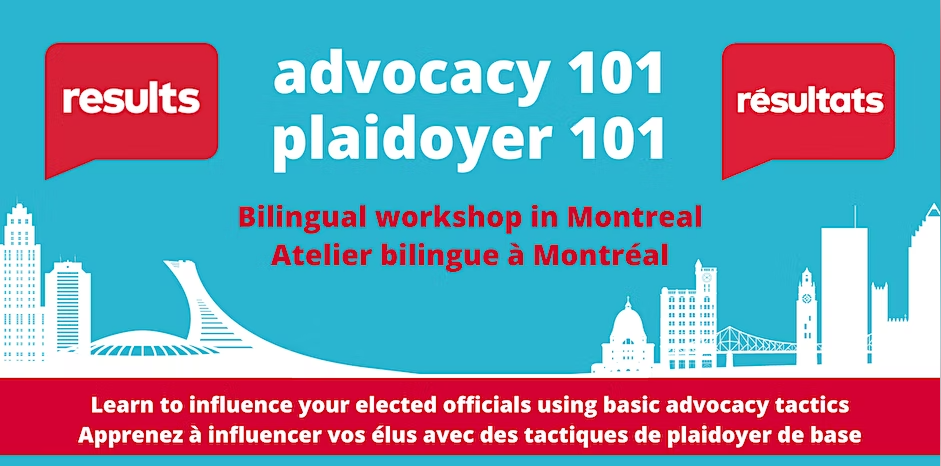 *This workshop is will be delivered in English and French, but you don't need to understand both to participate.**
Advocacy often starts with putting key issues on the radar of those in power.
Results Canada is a nonprofit advocacy organization with a network of passionate volunteers committed to generating the political will to end extreme poverty in low- and middle-income countries. "Political will" means our volunteers direct their efforts at politicians like party leaders, Members of Parliament and senators because they have the power to make a difference around the world.
Join this workshop to learn the basics of advocacy – picking your targets, identifying opportunities and brainstorming appropriate advocacy tactics. You're welcome to join us no matter if you volunteer with us or not.
After the workshop, you're welcome to stay and chat with other attendees. Coffee and snacks provided.
Space is limited. See you there!
Click here to register!