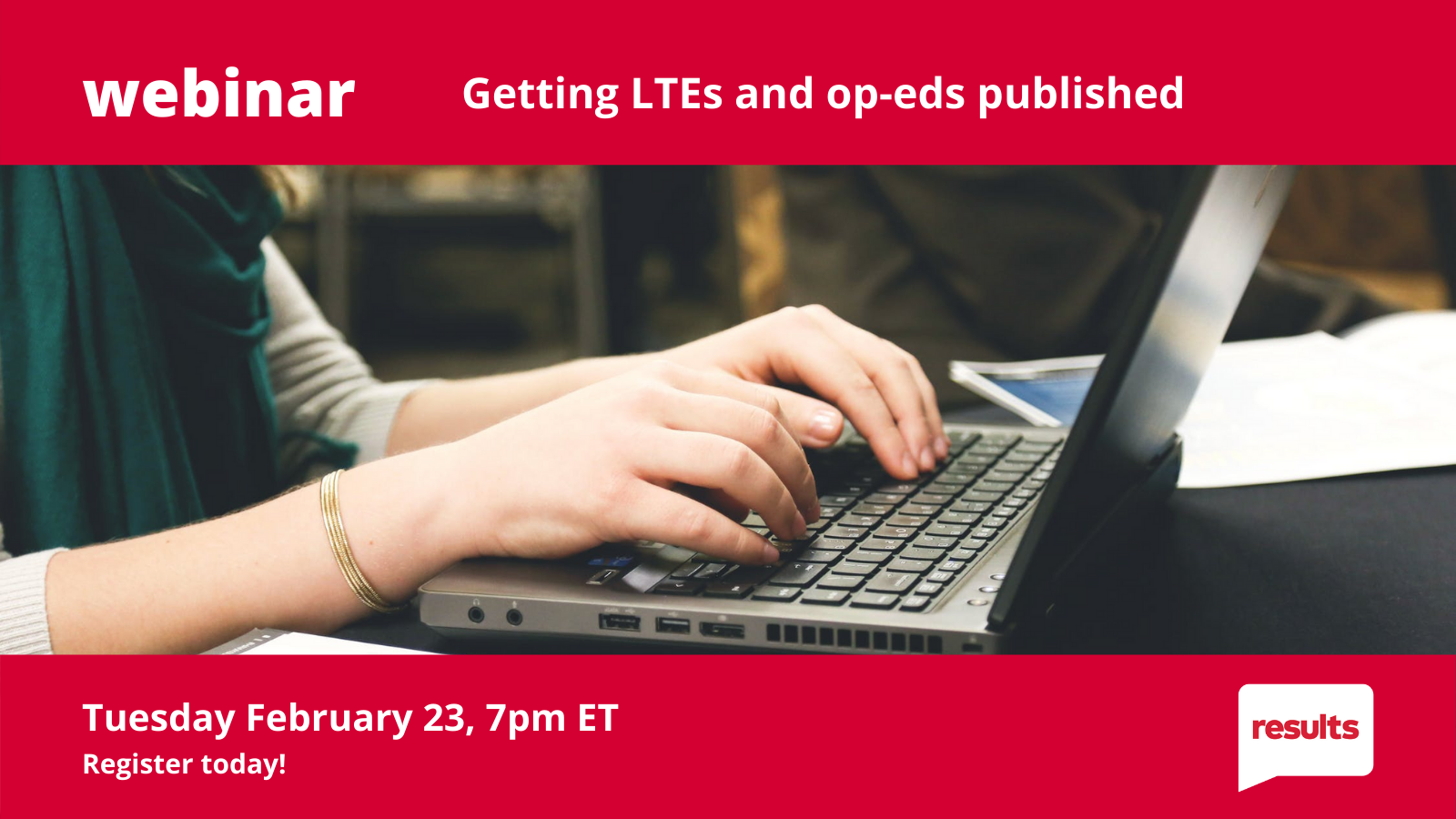 Results Canada is hosting an interactive, year-long webinar series that will help equip you with the skills and knowledge needed to be an active advocate for eradicating poverty worldwide.
Whether you're new to advocacy or a seasoned Results volunteer, you will benefit from topics following two broad streams: skills expansion and issues knowledge.
Join us for the second webinar of our series! This webinar will be focused on developing your skills in getting letters to the editor (LTEs) and op-eds published.
Here is what you can expect to learn:
– Refresher on our EPIC method for effectively communicating
– Why getting LTEs and op-eds are a powerful advocacy tactic
– How to go about getting LTEs and op-eds published
There will be time to interact with other participants, plus a question and answer period to wrap it all up. We hope you will leave feeling refreshed and motivated to get started on your own LTE or op-ed.
*Disclaimer: this webinar will be recorded and the recording will be shared with attendees and others unable to join. The webinar is in English but you can ask your questions in French.