CanWaCH is hosting our virtual Annual General Meeting (AGM) and we hope to see you there!
Date: Tuesday, November 15, 2022
Time: 10:00 a.m – 11:00 a.m. EST
We are pleased to invite you to this year's Annual General Meeting of members for the Canadian Partnership for Women and Children's Health (CanWaCH) taking place Tuesday, November 15, 2022 from 10 to 11 a.m. EST. This is your opportunity as a CanWaCH member to engage in the direction and operations of the organization and the future of our great partnership.
The AGM is virtual and will feature key CanWaCH strategic and operational updates during the business meeting followed by an inspiring keynote speaker. A cultural competency training workshop open to all members will be held later in the afternoon. Please note you must register separately for the AGM and the workshop (see below).
*Please note that only active CanWaCH member organizations have voting rights at the AGM. Pre-voting will be available and details will be sent to the member voting rep on file. 
---
Keynote Speaker: Dr. Herminia Palacio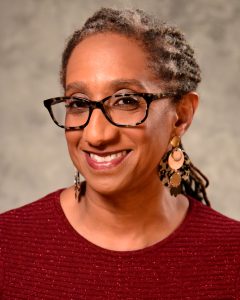 We are thrilled to announce Dr. Herminia Palacio as the keynote speaker of our Annual General Meeting! Dr. Herminia Palacio is the President and CEO of the Guttmacher Institute. She leads the organization in fulfilling its mission to advance sexual and reproductive health and rights in the United States and globally. Dr. Palacio has dedicated her career to advancing health equity; she enjoys more than 25 years of experience across a broad range of sectors, including academic and clinical medicine, governmental public health and philanthropy.
Prior to joining the Guttmacher Institute, Dr. Palacio served as Deputy Mayor for Health and Human Services for the City of New York. She also practiced clinical medicine for nearly 20 years, including almost 15 years at San Francisco General Hospital during the height of the HIV/AIDS epidemic. She has held a number of full-time or adjunct academic appointments, including at the University of Texas School of Public Health, Baylor College of Medicine in Houston and the University of California, San Francisco, School of Medicine. Dr. Palacio currently serves as a member on the CUNY Board of Trustees and the RPA Board of Directors.
Additionally, she is serving as a member of the Commonwealth Fund Commission on a National Public Health System. Dr. Palacio received her medical degree from Mount Sinai School of Medicine in New York, a master of public health from the University of California, Berkeley, School of Public Health and a BA in biology from Barnard College at Columbia University. She has published numerous articles in peer-reviewed scientific journals.
For inquiries related to the AGM, voting, membership and the afternoon workshop, please contact [email protected].