CanWaCH Global Health Impact Summit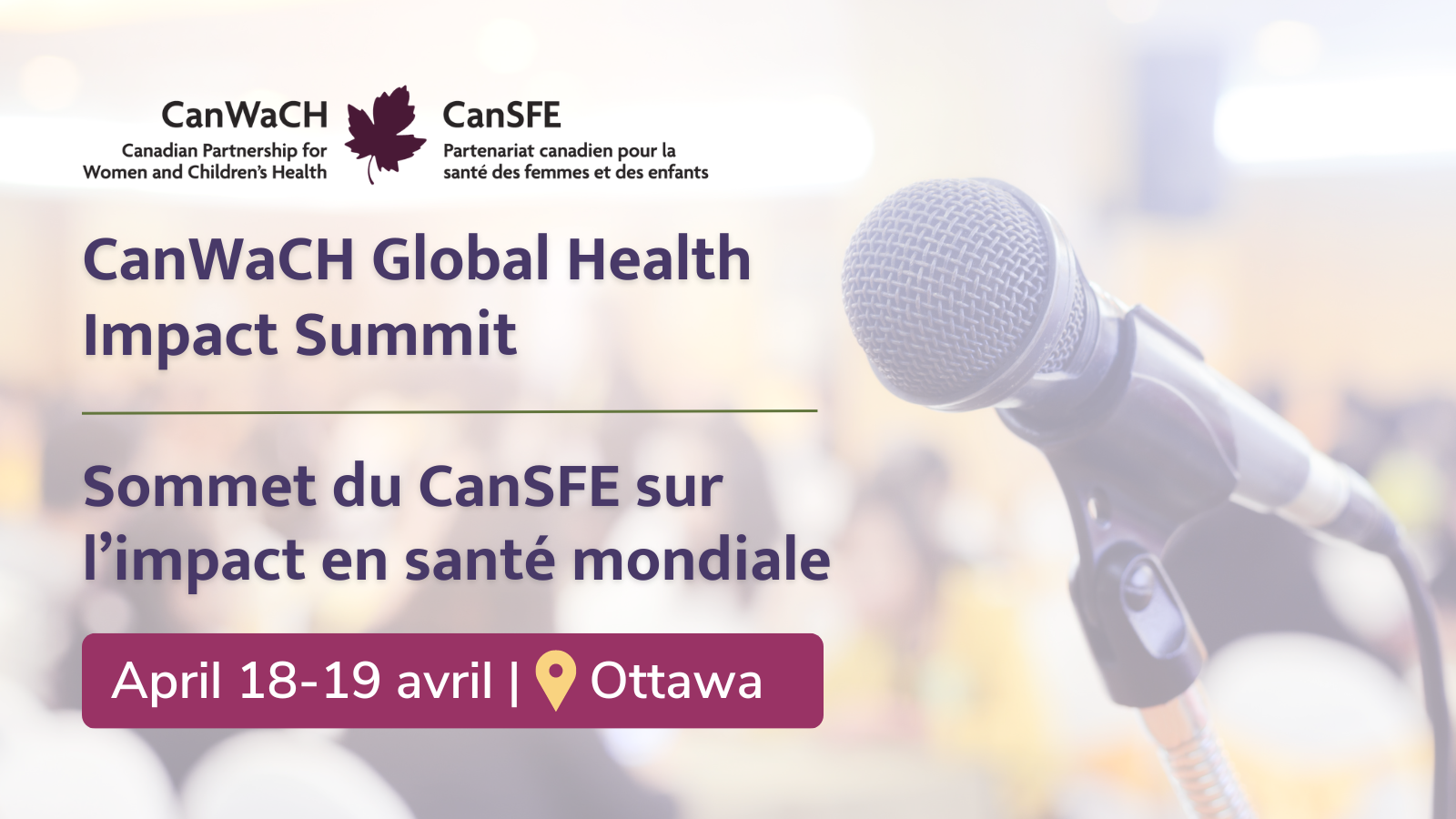 CanWaCH is thrilled to announce our first Global Health Impact Summit! Hosted in Ottawa on April 18 and 19, the summit will bring together organizations and institutions engaged in health and rights programming within the international cooperation sector. This is not your typical event. Be prepared for something new as we try an innovative, rapidfire approach to sharing, learning and connecting.
The 2023 summit will take a deep dive into sexual and reproductive health and rights project implementation, considering the challenges, successes and the impact of project efforts. For an opportunity to join the discussion and present to peers, practitioners and a panel of global leaders and technical experts, submit your interest by filling out this short form. The deadline for submissions is March 6. 
Related Events