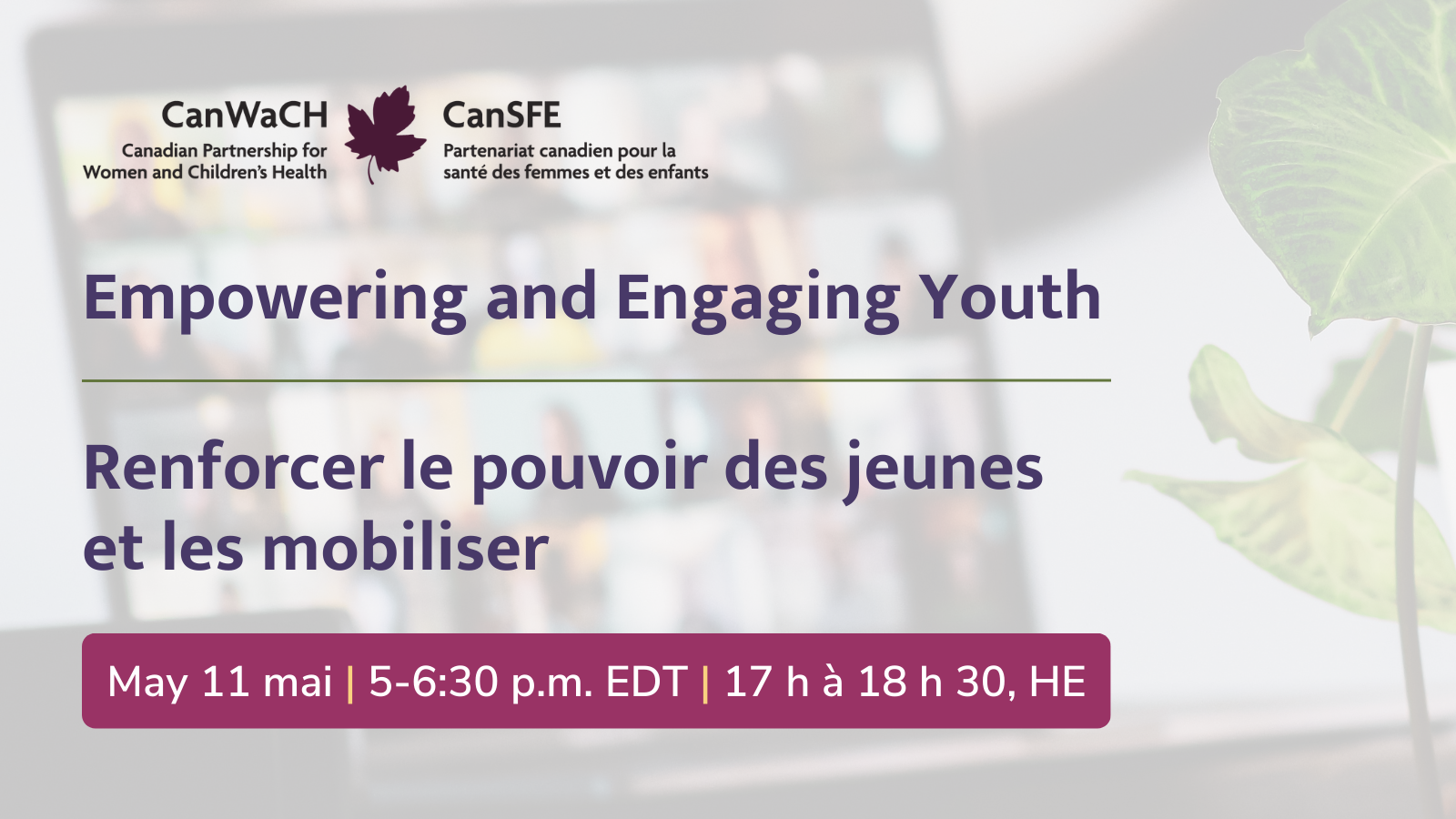 Youth are leaders today in advancing the health and rights agenda. Meaningfully engaging youth requires addressing and responding to systematic barriers impeding the capacity of youth by informing sustainable development based on youth lived experiences.
CanWaCH and the Youth Working Group are excited to host youth, young professionals and professionals responsible for youth engagement to create a community of practice where members can share and discuss challenges, lessons learned, emerging trends, and best practices.
This meeting will provide a platform for people working with young populations to discuss and learn about two key priority areas in the health and rights agenda – sexual and reproductive health and mental health.