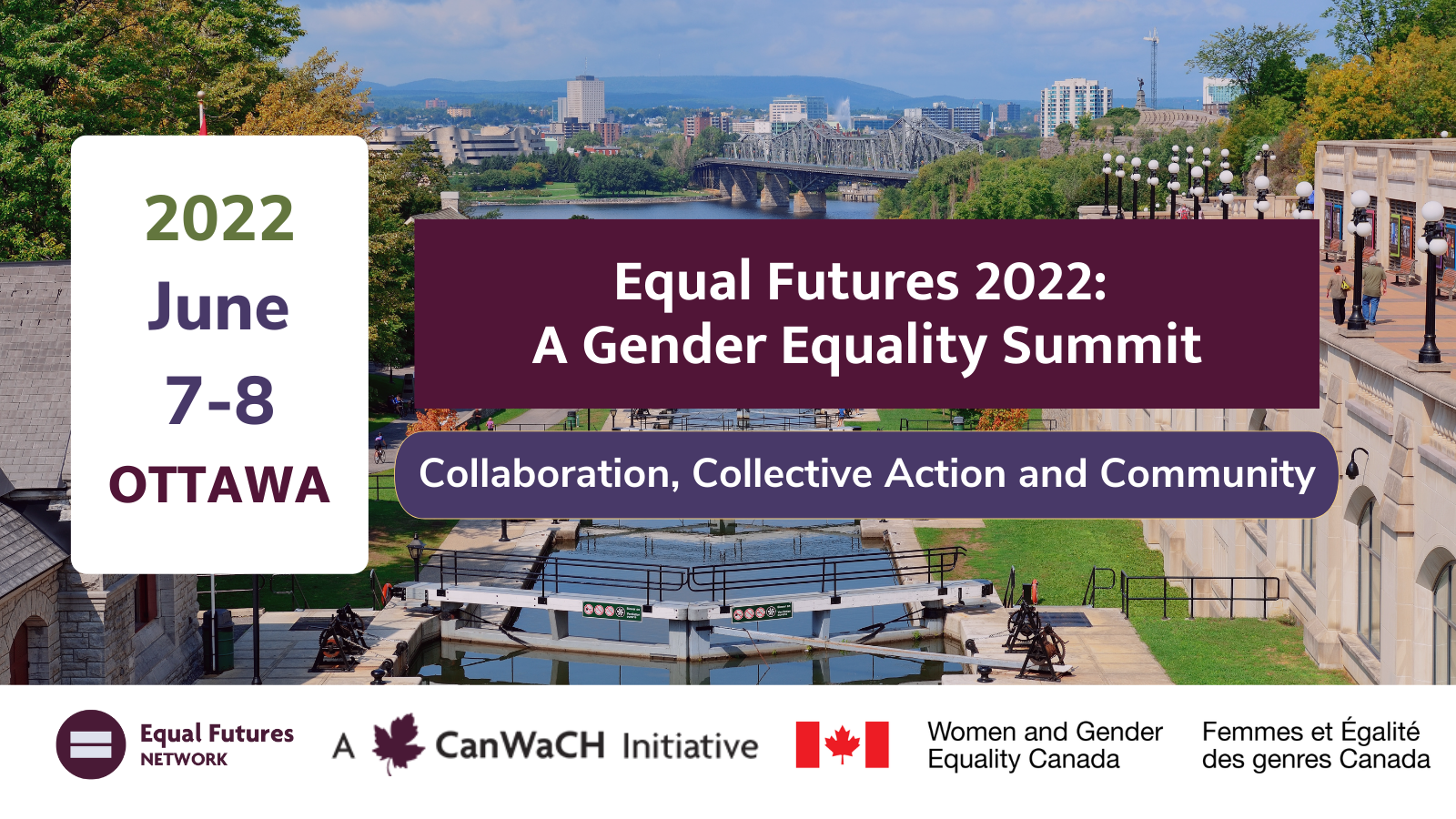 Equal Futures 2022: A Gender Equality Summit, will be hosted by the Equal Futures Network, an initiative of the Canadian Partnership for Women and Children's Health (CanWaCH). Taking place from June 7 to 8, 2022, the summit will be held at the beautiful Richcraft Hall, overlooking the Rideau River, at Carleton University in Ottawa. The summit's inaugural theme is "Collaboration, Collective Action and Community".
The summit will provide an in person forum for the gender equality movement in Canada to come together, in all its diversity, to build connections, strengthen capacity, share expertise, and shape a path towards a fairer and more equitable Canada. The summit will also be webcast in English and French for those who are unable to attend in-person and ensure access to all.
For the latest updates, sign up for the Equal Futures: A Gender Equality Summit mailing list and follow Equal Futures Network social media channels.
Equal Futures 2022: A Gender Equality Summit, is supported by Women and Gender Equality Canada.