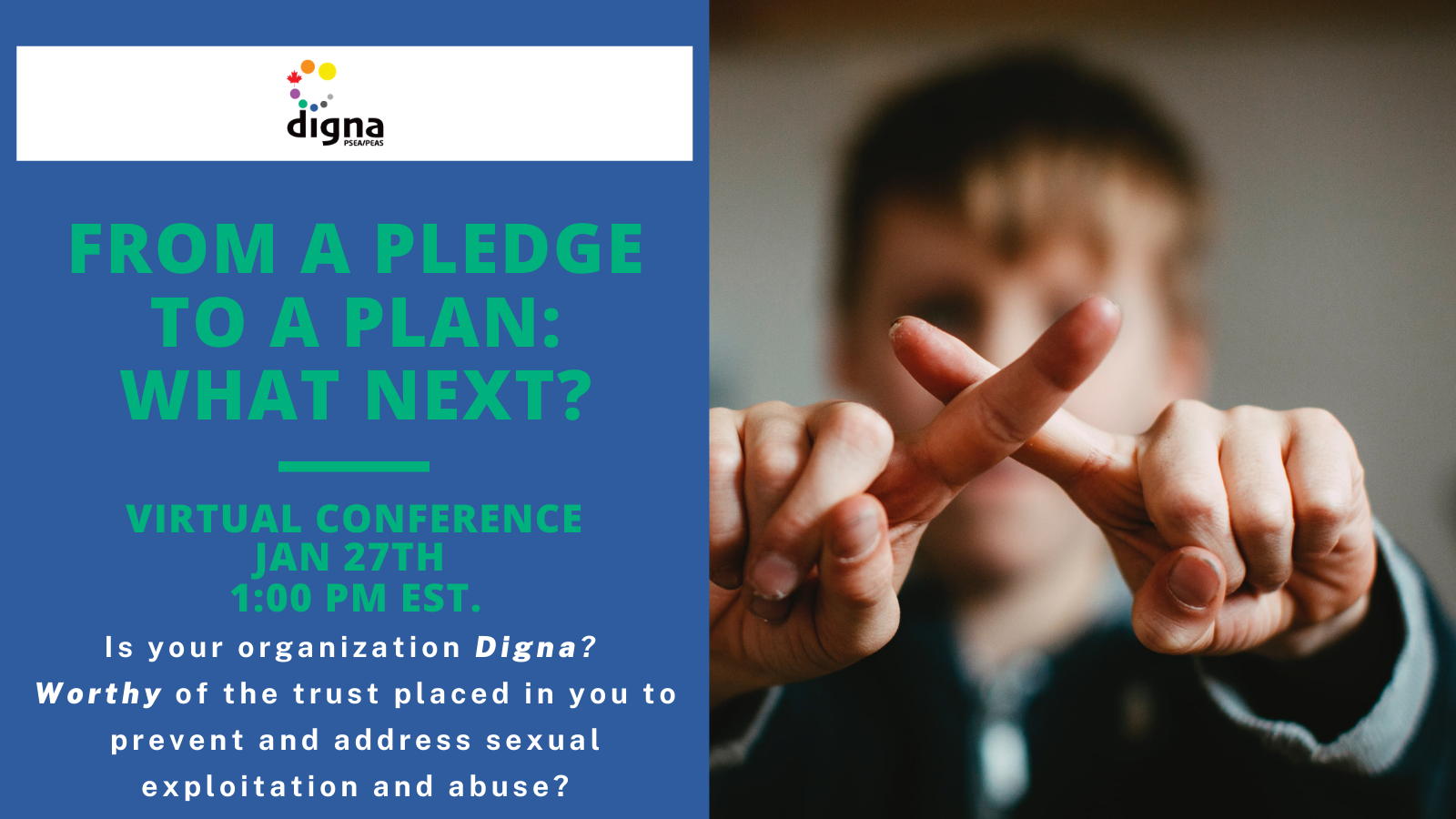 Content warning: Sexual violence | Avertissement sur le contenu : Violence sexuelle.
Is your organization Digna? Worthy of the trust placed in you by Canadians, by our government and by millions of people who benefit from Canadian official development assistance around the world?
Join the first annual Digna conference, and hear from sector leaders, government officials & PSEA champions who will discuss how we as a sector can prevent and address sexual exploitation and abuse.
See full details here: https://bit.ly/3iz3MOH
*The event will be in English and French, with simultaneous interpretation.