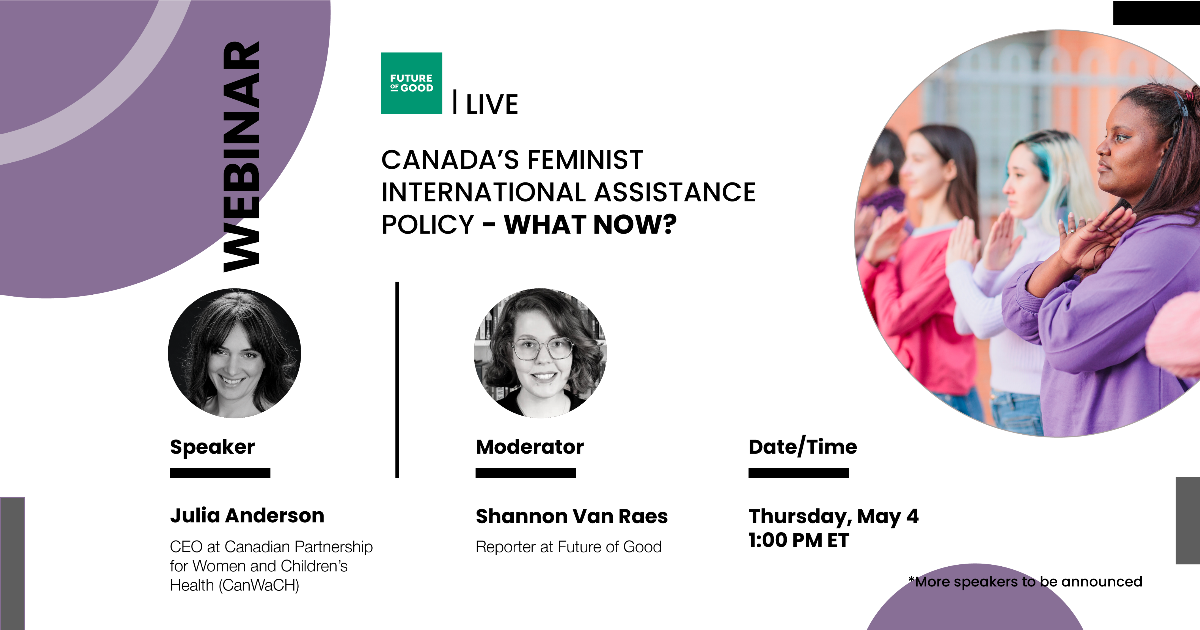 A new Auditor General report concluded that Global Affairs Canada was unable to demonstrate how Canada's Feminist International Assistance Policy (FIAP) contributed to improving gender equality in low- and middle-income countries. Significant weaknesses in Global Affairs Canada's information management practices prevented it from assessing outcomes and reporting completely to Parliament and Canadians. How might INGOs integrate FIAP in their missions moving forward? What actions should GAC take to address this? What are the implications for development assistance and gender policy domestically?
While the Government of Canada launched the FIAP with the main objective of ending poverty around the world, Future of Good reported that almost 6 years later, FIAP has not been implemented as an official policy or integrated into Canada's Official Development Assistance Accountability Act (2008). Join editor reporter Shannon Van Raes and experts in the international development sector as they dive into the complexities of the AG's findings and FIAP implementation on gender based analysis and development assistance. You'll understand the state, severity and cascading effects of the issue as well as learn about what this means for Canada's contribution to the SDGs, funding and reporting for INGOs and more.
Click here for more information and to register!