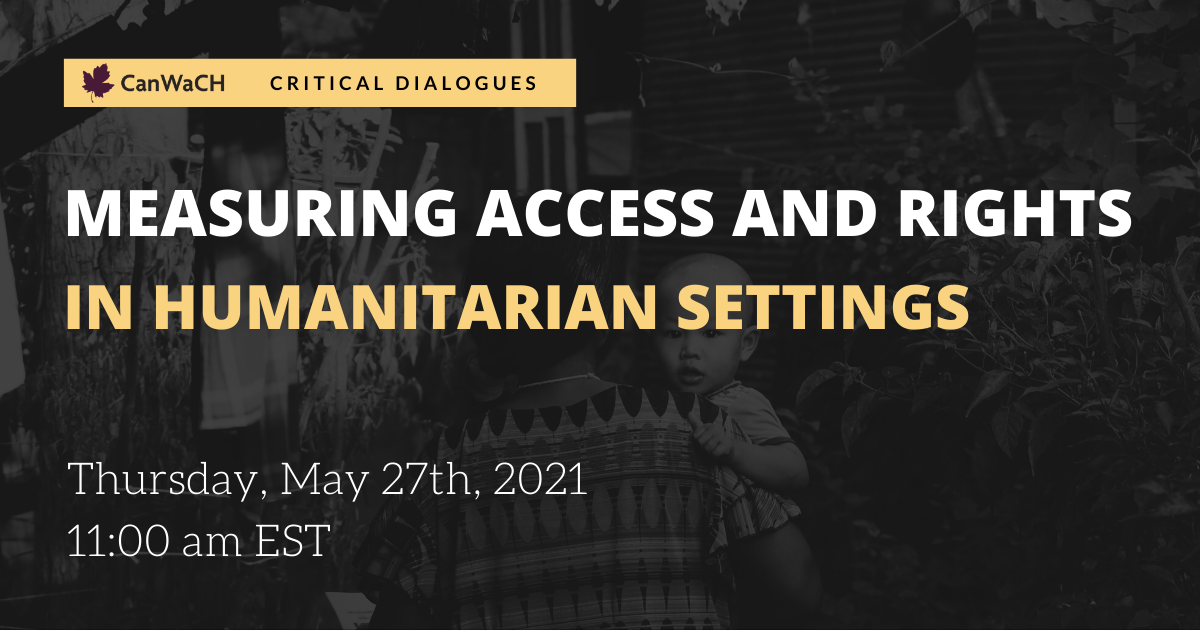 Across diverse and continually changing humanitarian and fragile contexts, one consistent challenge is measuring impact and positive change. When the impact in question relates to access to critical health services and safeguarding the rights of women, girls, and youth, the challenge is magnified.
In our final critical dialogue series, partners from the Canadian Collaborative for Global Health will discuss the findings and implication of their work in this reality. Together, panelists will explore the challenges of measuring impact in humanitarian contexts, particularly in regards to health and rights programming. This 1 hour, timely conversation will also consider practical resources and tools available for organizations undertaking similar efforts globally, and panelists will be invited to share their thoughts on the implications of COVID-19 on this work.
Simultaneous translation (EN/FR) will be available.