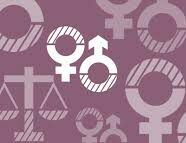 Developed and Facilitated by Eddy Robinson (Skipping Stone Foundation) & Chris Buchner (Centre for Sexuality), Calgary
Non-Binary Sexual Health: Making your practice more inclusive is an advanced workshop aimed at supporting practitioners in making their practice more accessible to Non-Binary people. This interactive workshop will help build participants comfort and skills in supporting non-binary clients with sexual health. We will also lead you through a discussion on best practice for language, how to make your practice gender neutral, trauma informed care for gender dysphoria, and promoting inclusive sexual health conversations.
Facilitator Bios:
Chris Buchner joined the Centre for Sexuality in 2018 as a Training Centre Facilitator. Since 2003 Chris has been working with children and youth in direct service, supervisory and management roles. Throughout his career Chris also has been facilitating trainings and workshops on a variety of topics including meaningful youth engagement and anti-oppression. Chris is excited to lend his skills and expertise to facilitating trainings to other professionals.
Eddy Robinson works at Skipping Stone Foundation as the Community Programs and Outreach team lead. There, they manage the intake team, oversea community programs and facilitate education. They have spoken on topics like Creating inclusive workplaces, Supporting gender creative children, Non-binary identities and Gender affirming gear. Eddy has also worked with Centre for Sexuality, the SAMRU Pride Centre and Calgary Pride on similar topics of LGBTQ inclusion.
Click here to register for the online workshop.