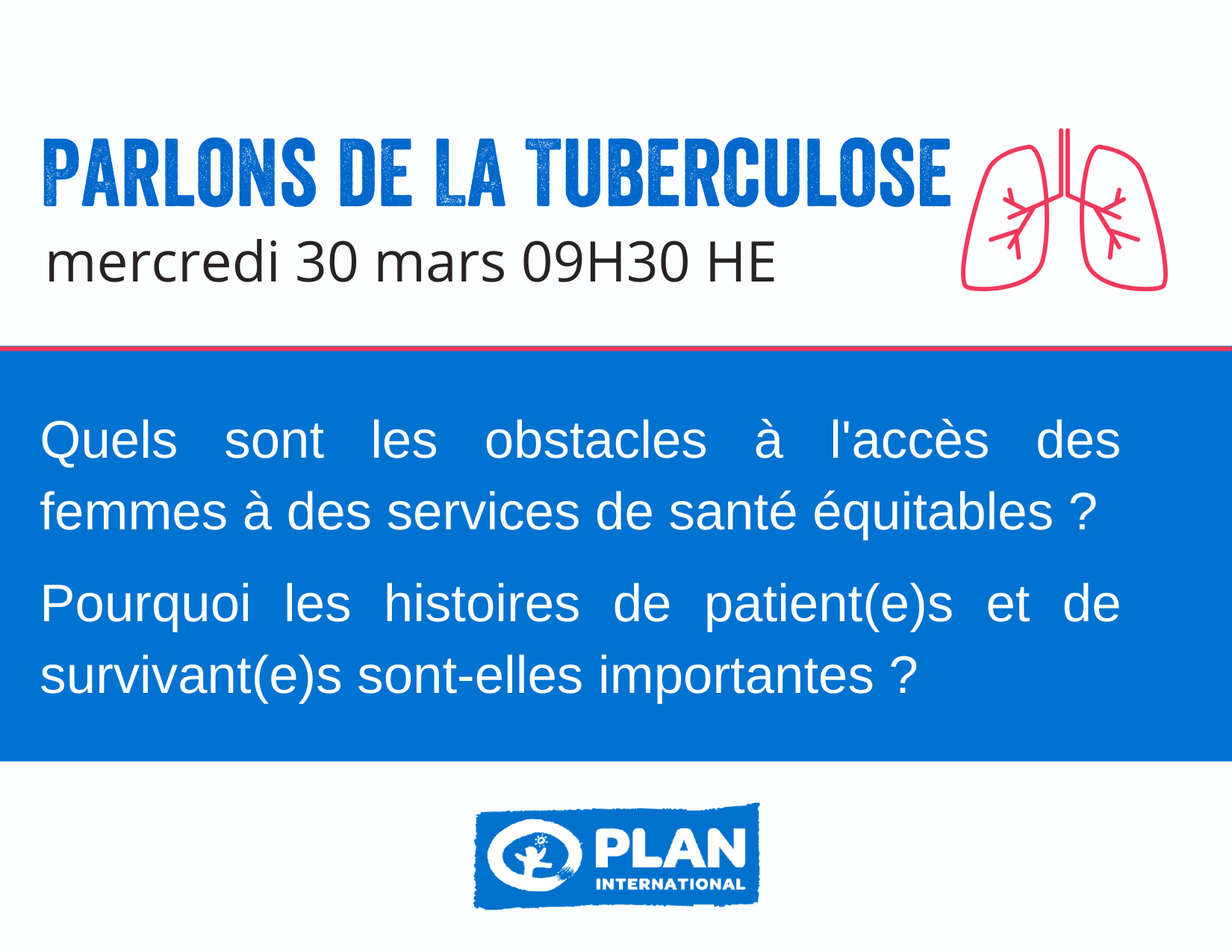 In recognition of World Tuberculosis Day, Plan International Canada invites you to participate in an upcoming virtual French-language session on March 30 at 9:30 a.m. EDT. Discuss women's health, the importance of patient and survivor perspectives and gender equality as we work together to end tuberculosis in communities across Canada and around the world.
Expert panelists will examine international perspectives and invite participants to share their own experiences and expertise.  Fill out this form to save your spot.
(Please note this event will only be taking place in French.) For more information, please email [email protected].