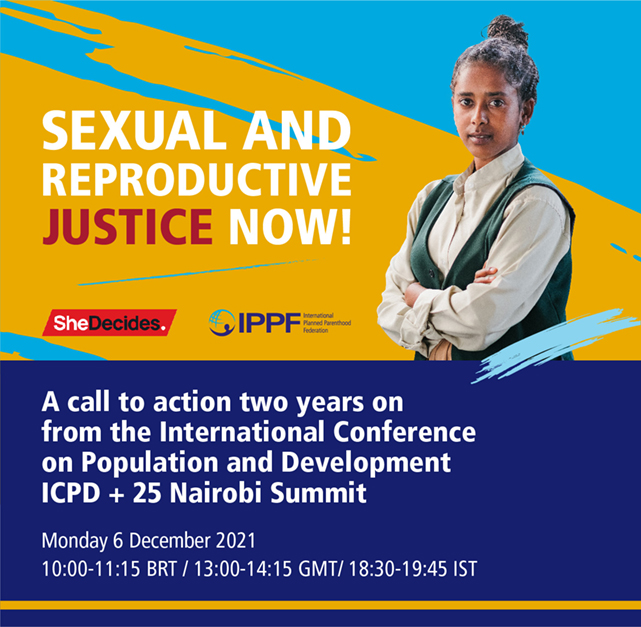 In 2019, over 8,300 people from 172 countries gathered at the Nairobi Summit to celebrate the twenty-fifth anniversary of the landmark Programme of Action adopted at the 1994 International Conference on Population and Development (ICPD) in Cairo. Over 1,300 commitments were made by Governments, civil society and the private sector that were accompanied by 12 global commitments to achieve ICPD goals. The independent High-Level Commission of the Nairobi Summit  (HLC), was tasked with submitting periodic reports to the United Nations Population Fund, UNFPA.  Two years later, no region is on track for achieving its commitments.  
 SheDecides 25×25 youth leaders will be discussing the first HLC report No Exceptions, No Exclusions with high-level commissioners at two years of the Nairobi Summit. Speakers will also analyse key international examples of what is holding SRHR back and how we can move SRHR forward. This is a crucial moment for sexual and reproductive health and rights worldwide.
We would love you to be part of this conversation to take urgent action together.