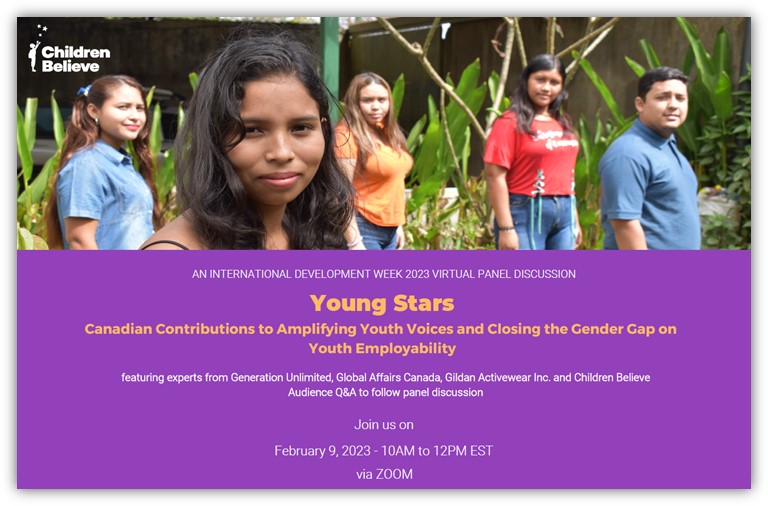 Children Believe's virtual panel will spotlight the issue of youth employability and highlight the achievements of the nearly completed 4-year EMPUJE Project: Closing the Gender Gap in Youth Employability.
EMPUJE is based on a validated youth employment model focused on two main areas: improving the preparation and potential for employment or entrepreneurship for youth, in particular young girls and women, and improving the provision of professional training services for youth at technology centres, with a gender focus, and in youth-friendly and safe learning environments.
Hear from youth and experts in this field about what works at scale for youth employability and how important it is to focus on reaching and supporting girls and young women. A distinguished panel will discuss how strengthening collaborative relationships among governments, civil society, multi-laterals, the private sector, youth, and their communities can contribute to re-imagining solutions to youth employability and gender gap challenges.