Abstract Submissions Open: Canadian Global Health Students and Young Professionals Summit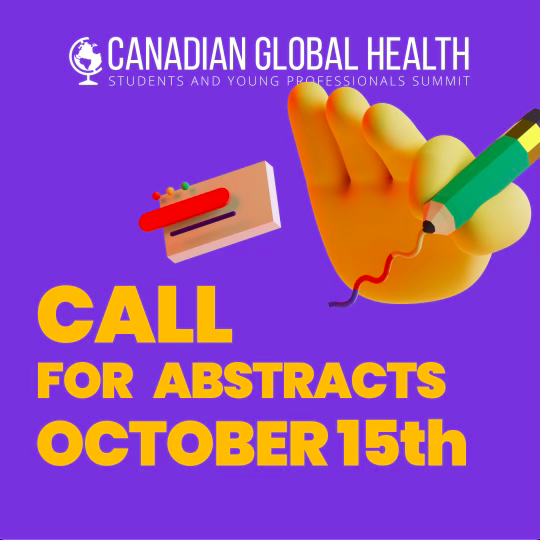 Abstract Submissions Open! Are you looking for an opportunity to present a global or public health project in a conference setting? Send in abstracts by October 15th, 2021 for your work to be potentially displayed at the 8th Annual Global Health Student and Young Professionals Summit! The Summit will be taking place virtually on Saturday November 27, 2021.
Please fill out this Abstract Submission Form by October 15th, 2021 to submit your project: https://forms.gle/PwjbhtVvp9ETRYP7A!
Examples of work that would be appropriate for the event include global and public health projects for school, thesis topics, and work/volunteer/internship-related projects. We are seeking posters on a broad variety of topics and encourage submissions in any discipline or field! The projects must be connected to this year's topics: planetary health, marginalized communities, and/or mental health.
---
How to Apply:
If your abstract is accepted, you may also be asked to submit a short presentation. More details will be provided upon acceptance. If you have any specific questions, please email us at [email protected]
Deadline: October 15th, 2021 at 11:59pm E.S.T.