Data for Impact: December 2020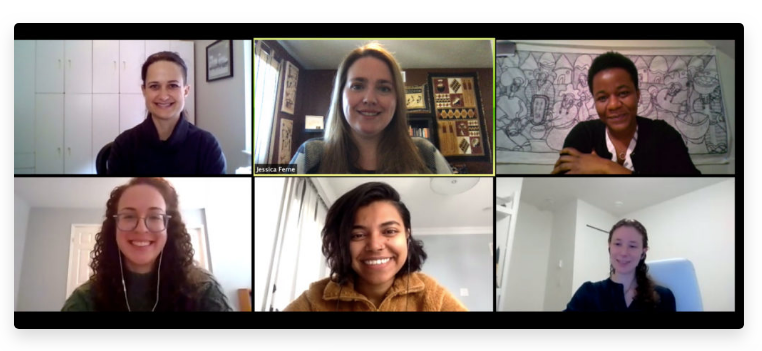 Happy holidays from the CanWaCH Metrics Team!

As underscored by our landmark 100 Days of a Pandemic Report and 2020 Global Health Impact Report, this year has made clear the importance of data in creating innovative, equitable global health solutions. Thank you for following along with our Data for Impact Bulletin. We wish you and yours all the best for the holiday season, and look forward to connecting with you in the new year! 

CanWaCH Project Explorer Recognized as Top 100 Recovery Project

We're excited to celebrate this milestone with you! A special thanks to our contributors who have strengthened the power of our Project Explorer. CanWaCH is pushing the envelope by creating much-needed innovations in data culture within the Canadian global health and gender equality space. We look forward to working with you to make our data richer and more accessible in the new year. Check out the other phenomenal projects being celebrated by Future of Good here.



Explore the Global Health Impact Report 2020!

Take a deep dive into CanWaCH's Global Health Impact Report. Powered by data from over 90 contributors, this interactive report details the Canadian global health sector's collective leadership, impact, and critical next steps. Where have we landed in the last ten years? How are we investing in local leadership? What are our collective gains and what will we tackle ahead? Available in: Digital & PDF format

The Project Explorer data engine houses 1100+ projects showcasing robust digital Country Snapshots. Explore project details by year, visualize funding allocations, populations reached, activities, download maps, and get to know the local partners driving success in-country. Discover five of the top ten countries of Canadian investment:
Canadian Collaborative for Global Health
Two years ago, we launched the Canadian Collaborative for Global Health to provide academic, civil society and implementation partners a chance to address urgent data gaps in programming, measurement and monitoring and evaluation. We have since shared their exciting progress in areas of adolescent SRHR, nutrition and abortion care. Stay tuned for the full results from this innovative collaboration in the new year!
We need strong data in order to effectively design and create programs, services and policies for adolescent sexual reproductive health and rights (ASRHR). Discover how our Collaborative partners University of Manitoba and Plan International Canada are tackling this data gap.