The G7 Leaders Summit and Global Health: What you need to know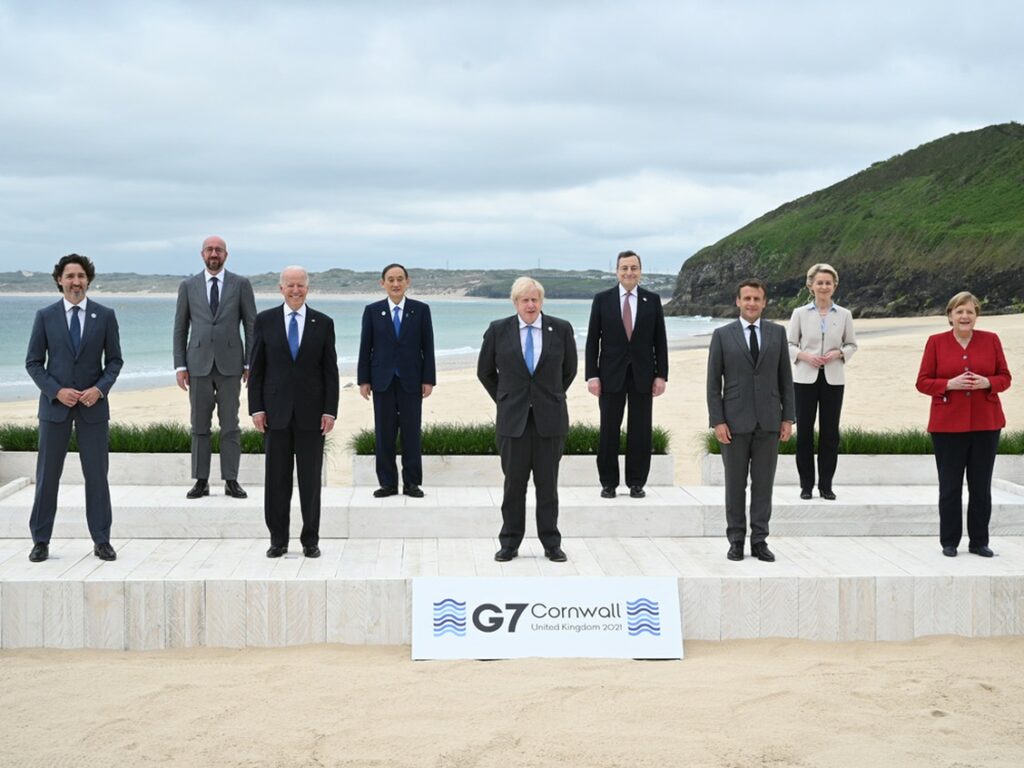 Click here to see what our members and partners are saying
Yesterday, the Group of Seven (G7) leaders concluded three days of discussion on ending the COVID-19 crisis, and how to contribute to a healthier, more equitable and sustainable world. Below are key highlights of Canada's commitments at the G7 Leaders Summit that relate to the advancement of women, children and adolescent's health.
Global Response to COVID-19
A collective commitment by G7 nations of 870 million COVID-19 vaccine doses to be shared with the world, with 100 million of those doses pledged by Canada. This pledge includes 13 million doses from Canada's pool of surplus, with the other doses coming from funds that Canada has committed to COVAX as part of its $1.3 billion commitment to the Access to COVID-19 Tools (ACT) Accelerator to date.
Key Fact: While this is a welcome start to dose sharing, the World Health Organization (WHO) estimates that 11 billion COVID-19 vaccine doses are actually needed to vaccinate 70% of the world's population and put an end to the pandemic.
Climate Change and the Environment
At the G7 Leaders Summit, Canada announced a doubling of Canada's climate finance, from $2.65 billion in 2015 to $5.3 billion over five years, including increased support for adaptation and nature-based solutions. This commitment recognizes the urgent action needed to address the climate crisis and biodiversity loss that has disproportionately affected marginalized communities.
Key Fact: A healthy environment can deliver important health benefits, while environmental health challenges such as diarrhea, malaria, and respiratory infections account for nearly a quarter of all deaths globally. These impacts are most significant for vulnerable people, such as women and girls.
Education
Canada also renewed its support for the Global Partnership for Education, announcing $300 million over five years to support girls' education and strengthen education systems worldwide.
Key Fact: Schools provide an important platform to reach adolescent girls with vital health interventions, such as the delivery of micronutrient supplements and nutritious food, as well as information and resources that support their sexual and reproductive health and rights. Support for girls' education has meaningful implications for their health and rights, as well as economic empowerment.
Gender Equality
The G7 Leaders Communiqué notes that gender equality is at the heart of an open, inclusive, and just society. It acknowledges that unequal division of unpaid care responsibilities in the home and low pay for paid care work limits women's empowerment, social and economic participation and leadership.
Key Fact: Women have suffered disproportionate losses to their basic rights throughout the pandemic, from significant increases in gender-based violence to dramatic decreases in access to adequate nutrition and comprehensive sexual and reproductive health services. However, they also represent our way out of this crisis, accounting for 70% of health workers and shouldering the majority of care work globally. Women and girls are critical to the G7's goal of building a healthier, more equitable and sustainable world.
More from CanWaCH Members and Partners
Global Citizen Canada (tweet thread)
UNICEF Canada Welcomes G7 Leaders' Commitments To Donate Covid Vaccine Doses, Calls For Accelerated Timetable
Save the Children Statement on Canada's G7 Announcement
World Vision Canada (tweet thread)
ONE's response to G7 on global education (tweet thread)
Climate Action Network Canada and the Canadian Coalition for Climate and Development respond to G7 announcement on climate finance
CARE Canada statement on Canada's G7 commitments: CARE Canada is calling for a gender-just recovery to COVID-19, including vaccine equity and climate finance
Results Canada: World leaders fall short of addressing urgent global needs at the G7 Summit