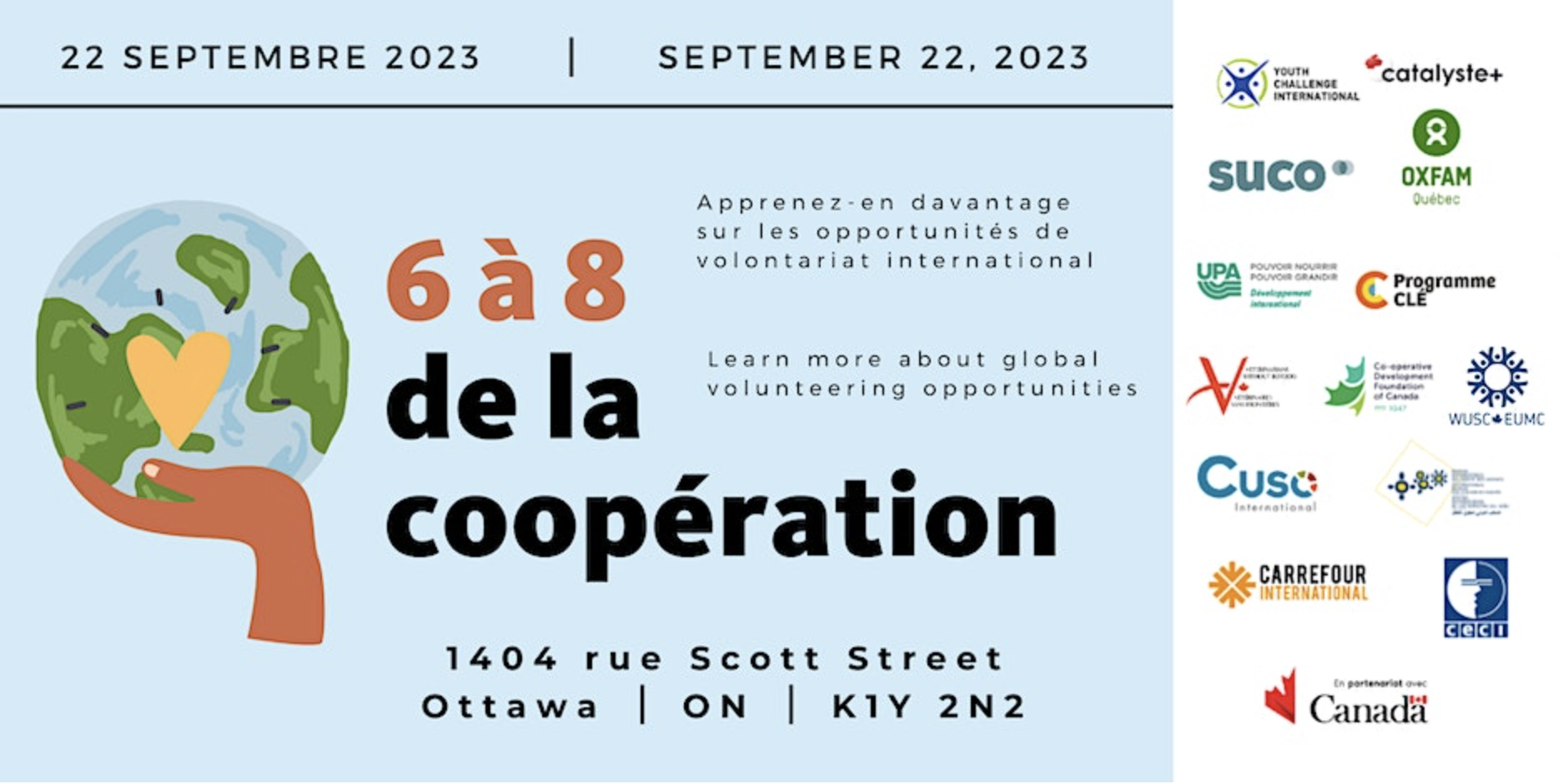 In a relaxed atmosphere, come and discuss volunteering opportunities in international cooperation. In the 5 to 7 style formula, you will meet people working in different organizations of the volunteer cooperation program, as well as other people interested in international cooperation like yourself.
From 6:00 p.m., appetizers will be offered to participants. It will also be possible to order a drink at your expense, cash only.
* Please note that a set of stairs makes the building not accessible to all. Please reach out to us if you have any questions or concerns regarding accessibility.