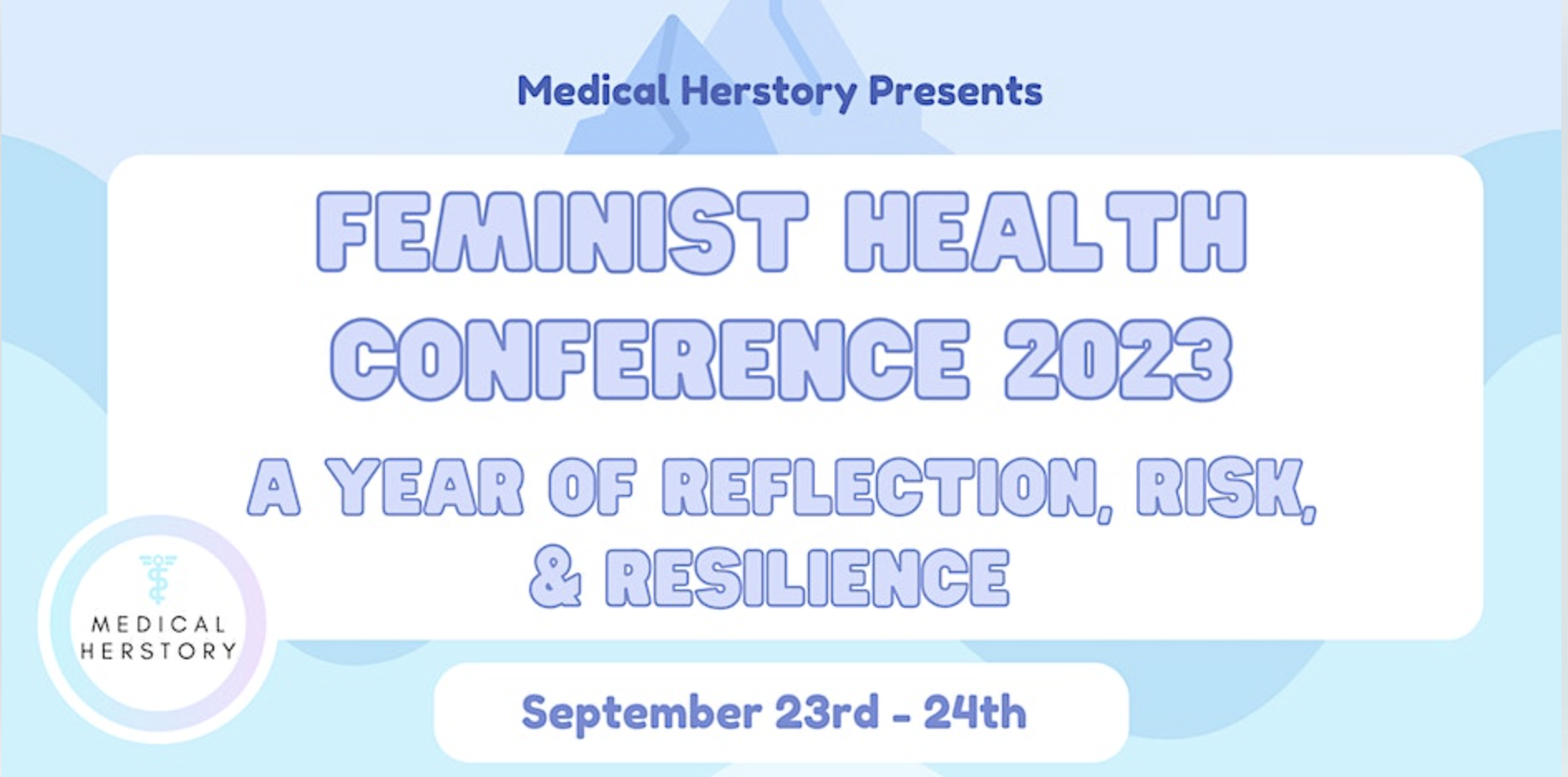 Join Medical Herstory for our annual Feminist Health Conference on September 23rd and 24th, as we focus on reviewing the past year of feminist health and discuss the changes that have occured, the current issues and breakthroughs in the field, all while celebrating growth and empowerment.
Through keynote speakers, research sharing, an interactive workshop, panel discussions, and a networking event, the conference will showcase leading researchers and activists in feminist health care and spark important discussion about gender health equity, fostering a community that advocates and works together to destigmatise health spaces for all.
Medical Herstory's Feminist Health Conference is our largest event of the year, and to ensure it is accessible to all it is free to attend. If you wish to make a donation to support our mission in eliminating sexism, shame, and stigma from health experiences, all proceeds will go towards running Medical Herstory and our projects.
Don't miss this opportunity to connect with like-minded individuals, expand your knowledge, and contribute to the ongoing conversation surrounding feminist health. Join us for a transformative experience that will leave you inspired and ready to make a difference.
Click here to register!