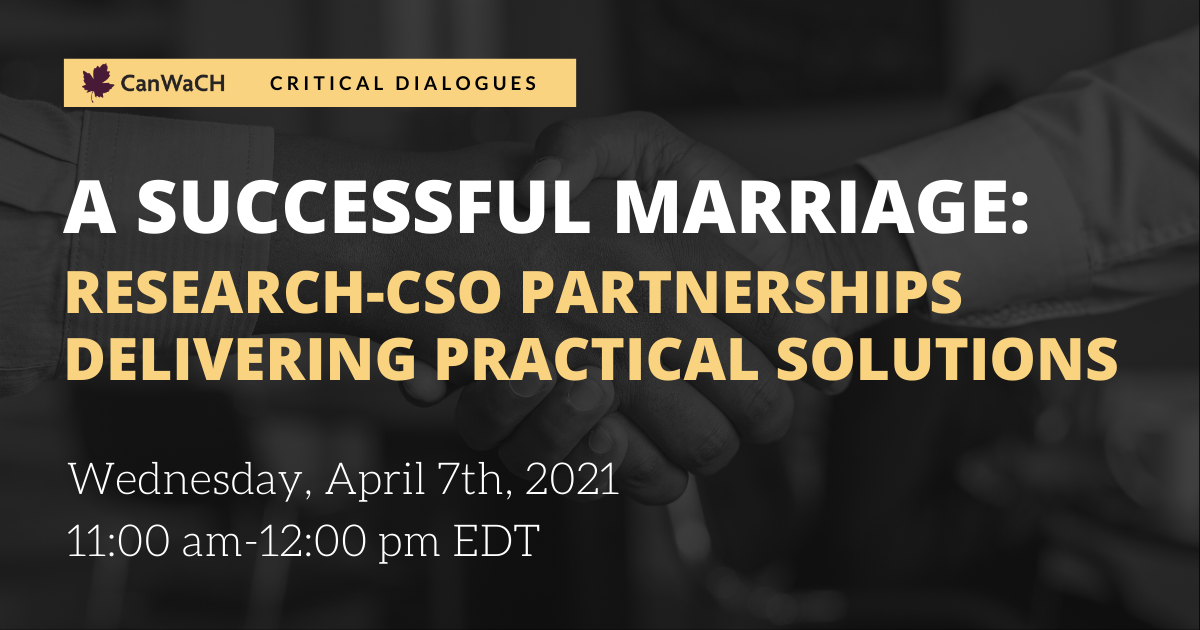 As part of the Canadian Collaborative for Global Health, participating projects ('Labs') worked in interdisciplinary partnerships with the objective of addressing an urgent data challenge. A key learning from this initiative is that these intersectional partnerships are ideally placed to address many critical issues, but are not without their challenges.
In this 1 hour dialogue, participants from the Labs will discuss:
– What are principles of equitable partnership, and how might this be measured?
– Are there certain types of work to which research-CSO collaborations are uniquely suited?
– How can we practically balance the multiple priorities of partners, particularly when they are in conflict with each other?
– How do we work equitably with global research and CSO partners, recognizing power structures which have traditionally undervalued local expertise?