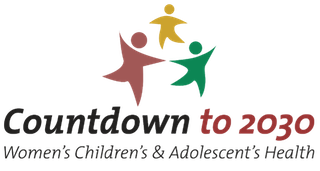 Adolescent health is an important concern in sub-Saharan Africa, because of the relatively young population distribution and high levels of HIV, adolescent births and other reproductive health challenges. But are the risks distributed equally among girls and boys, rural and urban adolescents and adolescents from the poorest and richest households?
This webinar will highlight key findings from new research by the Countdown to 2030 for Women's, Children's and Adolescents' Health and the African Population and Health Research Centre (APHRC) showing both areas of progress and remaining challenges. This research will be published soon as a BMC Reproductive Health supplement.
Topics include inequalities in adolescent sexual debut, marriage and childbirth, family planning, HIV, and violence against young women, and the extent to which new funding addressed adolescent sexual and reproductive health.
Dr. Catherine Kyobutungi, director of APHRC will moderate the session. Dr. Venkatraman Chandra-Mouli of the World Health Organization, Dr. Ties Boerma of Countdown to 2030, Dr. Cheikh Faye of APHRC and others will discuss the implications of these findings.
Time
Jun 23, 2021 09:00 AM in Eastern Time (US and Canada)