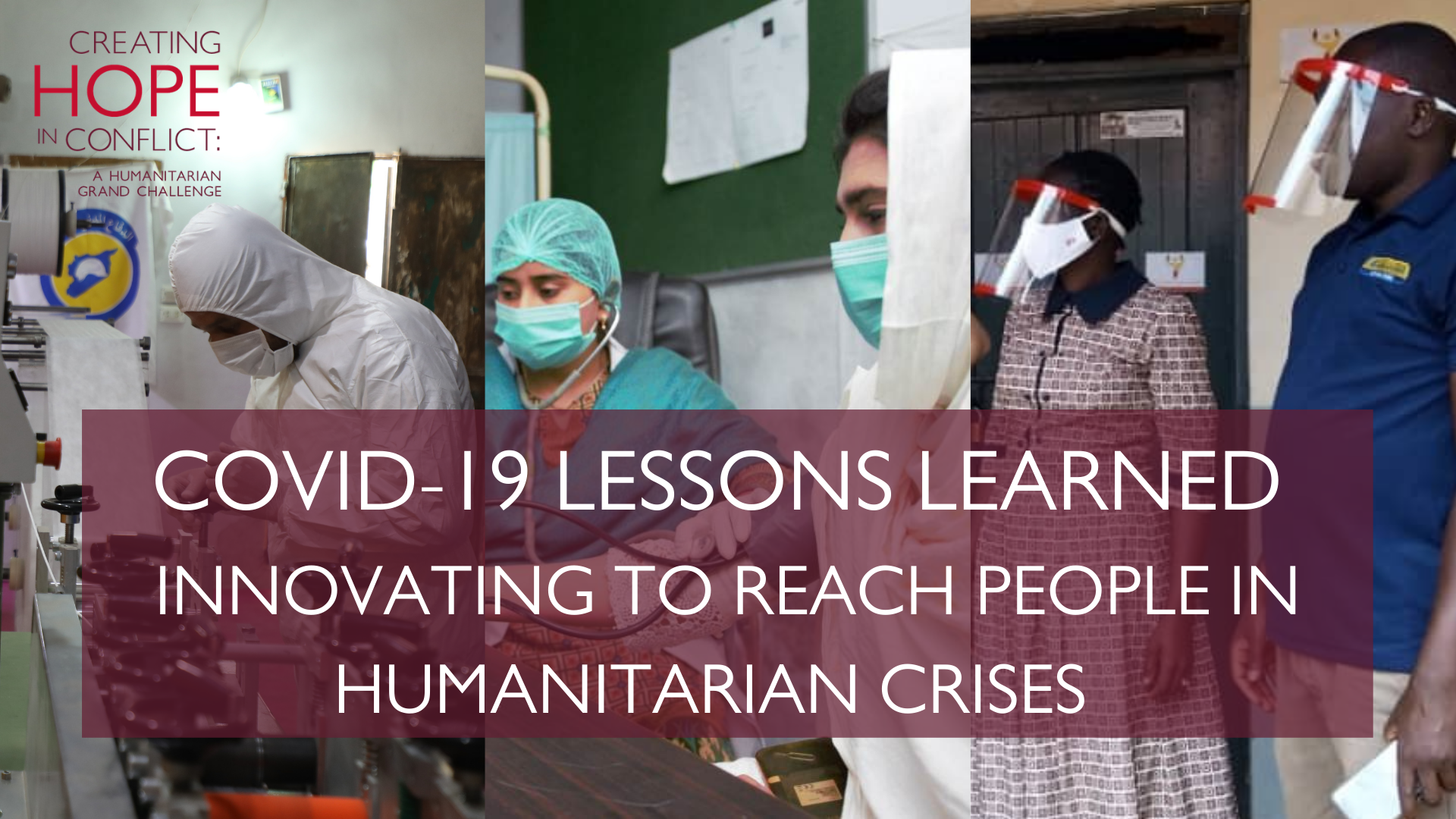 Join innovators supported by Creating Hope in Conflict: a Humanitarian Grand Challenge for a discussion on innovating during the COVID-19 pandemic: lessons learned, and ways forward.
In this webinar discussion, innovators will share lessons from COVID-19, 18 months on from the first virus detection, as well as share their visions for a more responsive and better informed humanitarian sector moving forward.
We'll hear from Natasha Freidus, Dr. Eric James, Dr. Katherine Clayton and Muzna Duried on delivering effective humanitarian assistance in areas affected by conflict during the COVID-19 pandemic. We will also be joined by Dr. Raed M. Sharif, Doug Stropes, and Dr. Iffat Zafar Aga on inclusive humanitarian response, and moving the sector forward.
Details: Wednesday June 23, 2021. 1:00 p.m. EST