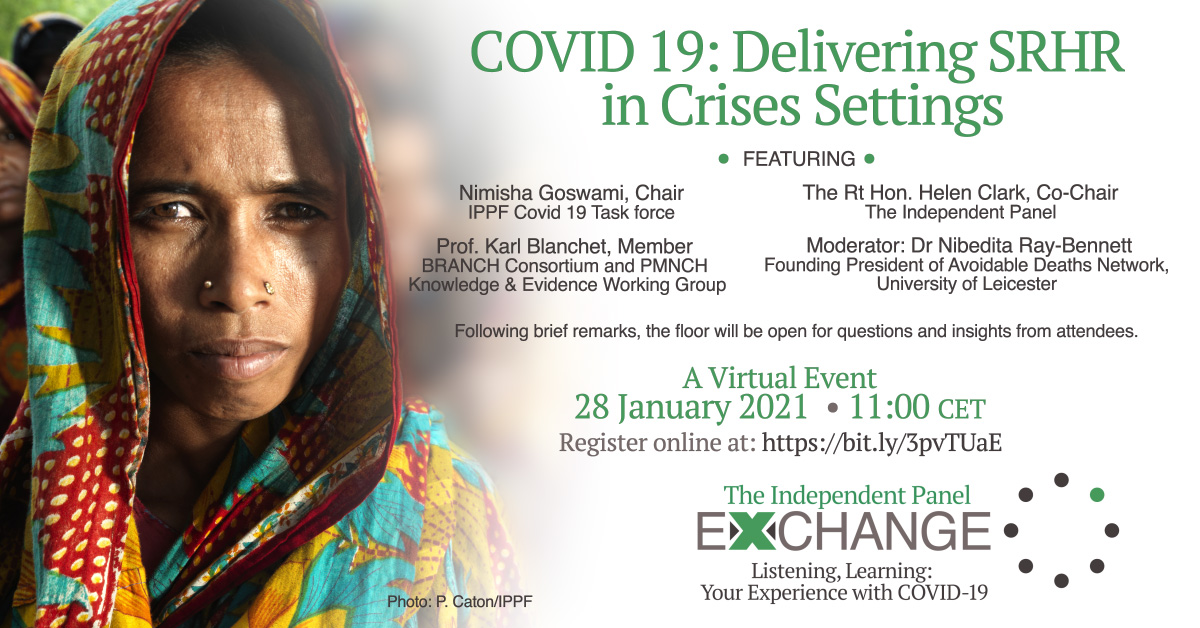 In this Independent Panel Exchange, participants will discuss the wider challenges of delivering sexual and reproductive health services and rights (SRHR) during the pandemic; and focus in particular on the difficulties in crises settings. Participants will also highlight innovations and lessons learned, which can help to inform pandemic preparedness and response for a future pandemic threat.
Participants will hear from Helen Clark, Co-Chair of the Independent Panel, and from PMNCH and IPPF experts on SRHR; followed by speakers from around the world working on the front lines. Participants will also have the opportunity to ask questions and provide their experiences.
All are welcome.
Speakers include:
The Rt Hon. Helen Clark, Co-Chair, the Independent Panel for Pandemic Preparedness and Response
Professor Karl Blanchet, Member of the BRANCH Consortium and PMNCH Knowledge & Evidence Working Group
Nimisha Goswami, Chair of the IPPF COVID-19 Task Force
The discussion will be moderated by Dr. Nibedita S. Ray-Bennett, Founding President of the Avoidable Deaths Network, University of Leicester.
The main themes and recommendations from the discussion will be submitted to the Independent Panel for Pandemic Preparedness and Response for consideration in their analysis and report to the World Health Assembly in May 2021.