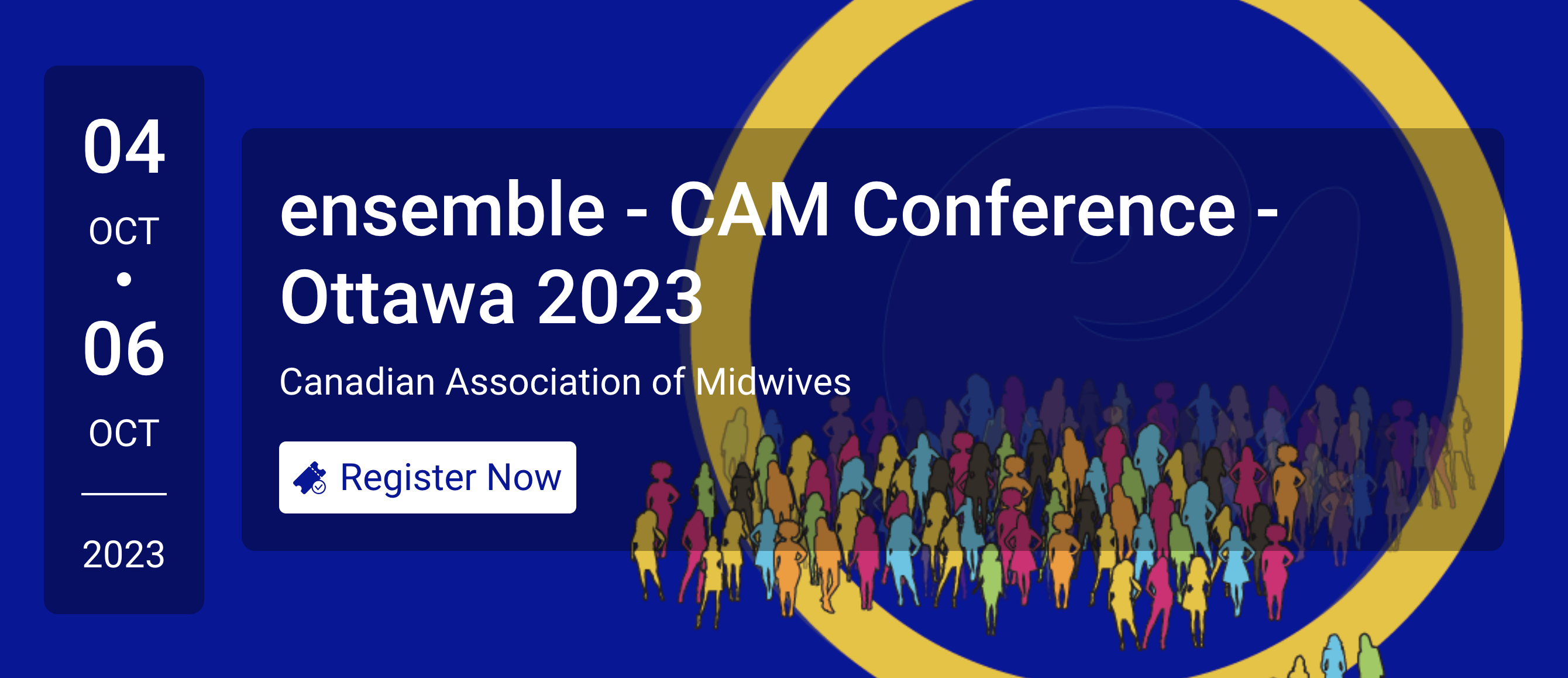 Click here for an early bird special!
Join us as a Sponsor
Gain excellent visibility and support the conference. Enjoy complimentary registrations, advertising, key exhibit locations and recognition throughout the event.
Join us at 1 of 4 levels, whatever is best for you: Presenting, Leadership, Supporting, or Official Partner.
Become a Sponsor of the CAM 2023 Conference
All Sponsorship packages include logo on screen during the main sessions, complimentary exhibit table, conference registration + choice of location, extensive presence online and in the dedicated event app.
Join us as an Exhibitor
Exhibitors will have an exceptional opportunity to network, educate and showcase products and services to midwives and to a wide variety of maternity care providers and healthcare professionals during the conference. The exhibits are open to conference delegates on the full days of the conference.
Become an Exhibitor at the CAM 2023 Conference
In-person inclusions
• Ability to network with midwives at the Opening Reception
• Exposure to over 400 conference attendees
• Traffic in the Exhibit Area during breakfast/lunch/nutritional breaks
• One skirted table (6' x 3') and chairs
• One (1) Complimentary conference registration per exhibit space (dependant on Partnership Level) – additional representative registration fee applies ($200)
• Increased overall awareness of your company and its products and services
• Dedicated time reserved for attendees to visit exhibits
• One (1) delegate bag insert
Virtual inclusions
• Dedicated exhibitor profile page on Event Website leading up to the conference.
• Opportunity to include offer/giveaway in email to delegates
Click here to register!