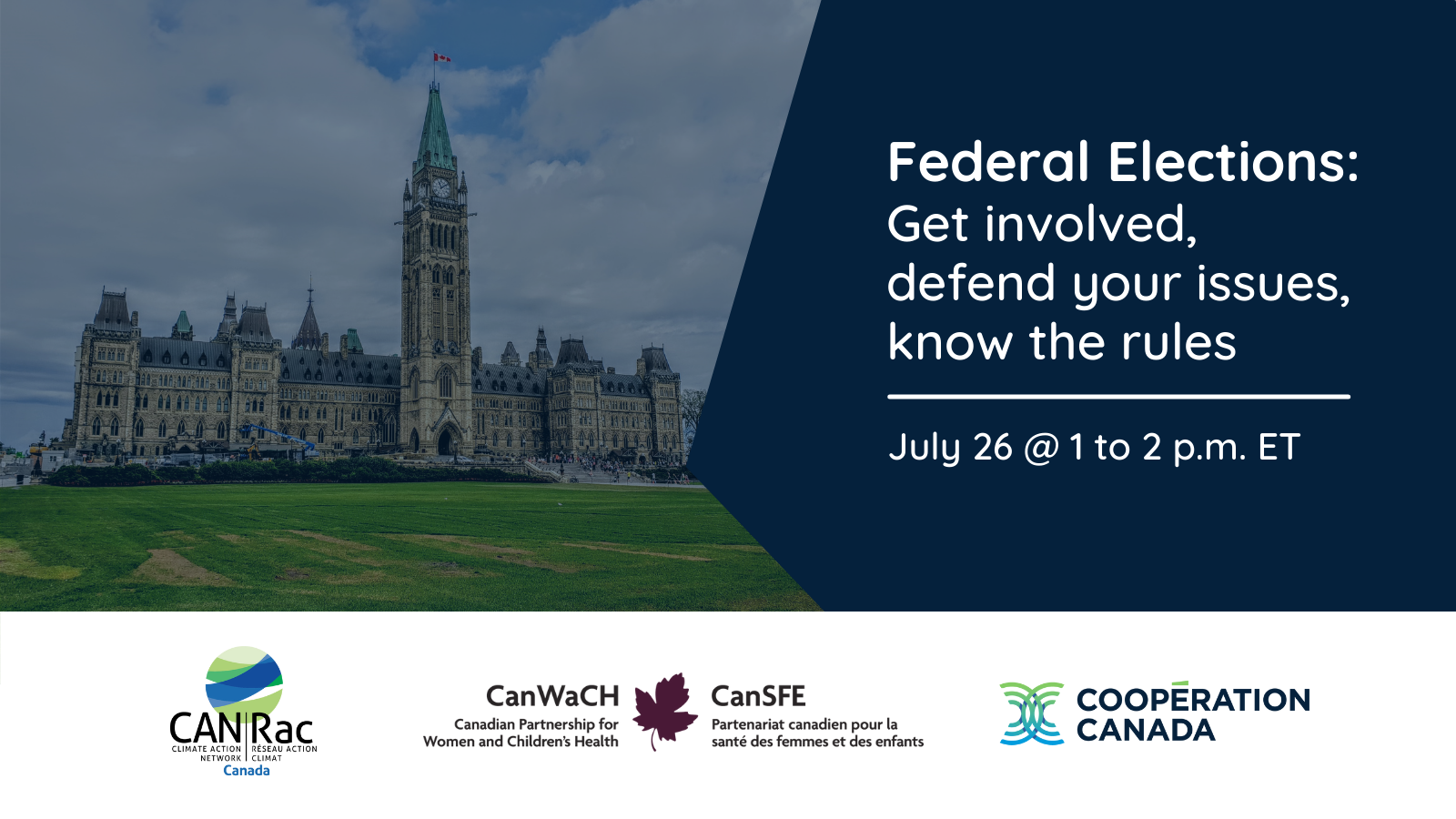 If an election is called for this fall, will you be ready? Do you have plans to champion your issues? Are you well-versed in the current regulations on advocacy activities that apply around federal election periods?
Everyone and every non-profit has the ability to speak up for its issues in an election. It's your right and some would say your duty! Join the Canadian Partnership for Women and Children's Health (CanWaCH), Climate Action Network (CAN-Rac) and Cooperation Canada for a learning session on the rules you should follow when planning your advocacy campaigns. Speakers Mark Blumberg (Non-Profit and Charity Law Lawyer, Partner at Blumberg Segal LLP) and Dr. John Cameron (Associate Professor at Dalhousie University) will provide an overview of the key regulations and considerations you need to keep in mind while advocating around federal elections.
Note: This webinar will not provide legal advice and will not cover all the regulations but will instead aim to provide an overview of the context and will raise awareness around some of the core restrictions that will impact civil society's work.
Register here: https://us02web.zoom.us/webinar/register/WN_Y2TvnslURaa8EWxGaoBqqw