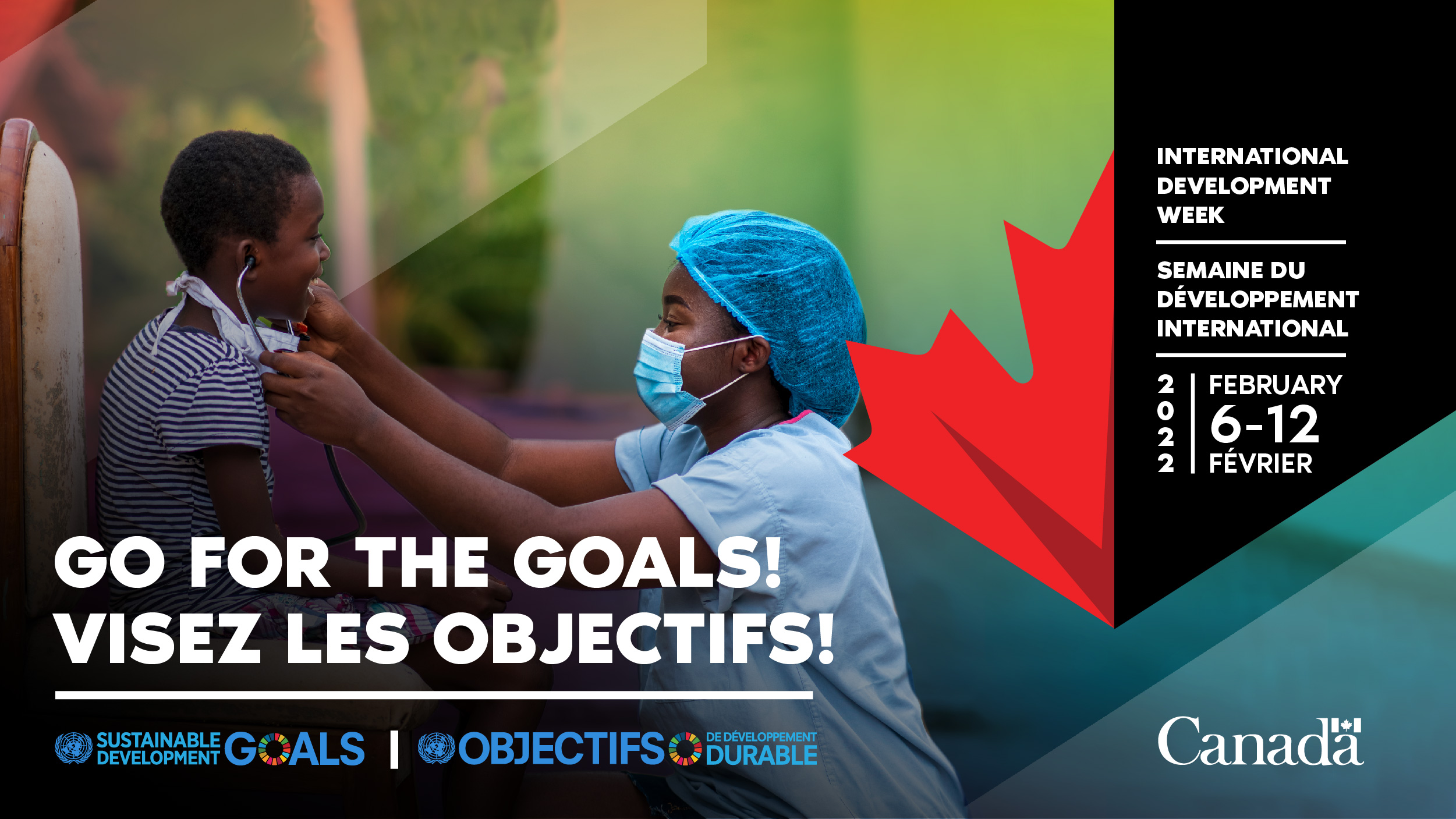 International Development Week (IDW) 2022 will take place from February 6 to 12! This year's #GoForTheGoals theme calls Canadians to support the achievement of the UN Sustainable Development Goals (SDGs) throughout the year. The week will focus on five subthemes: Gender equality (Monday), Health (Tuesday), Economic Resilience (Wednesday), Education (Thursday) and Climate Action (Friday).
Join the conversation by using the #GoForTheGoals and #IDW2022 hashtags across social media. Showcase your organization's accomplishments and impact by sharing your work through our CanWaCH Impact Series.
Hosting an IDW event or looking to amplify your work on CanWaCH channels? E-mail CanWaCH's Communications Assistant, Biko Mwalagho.