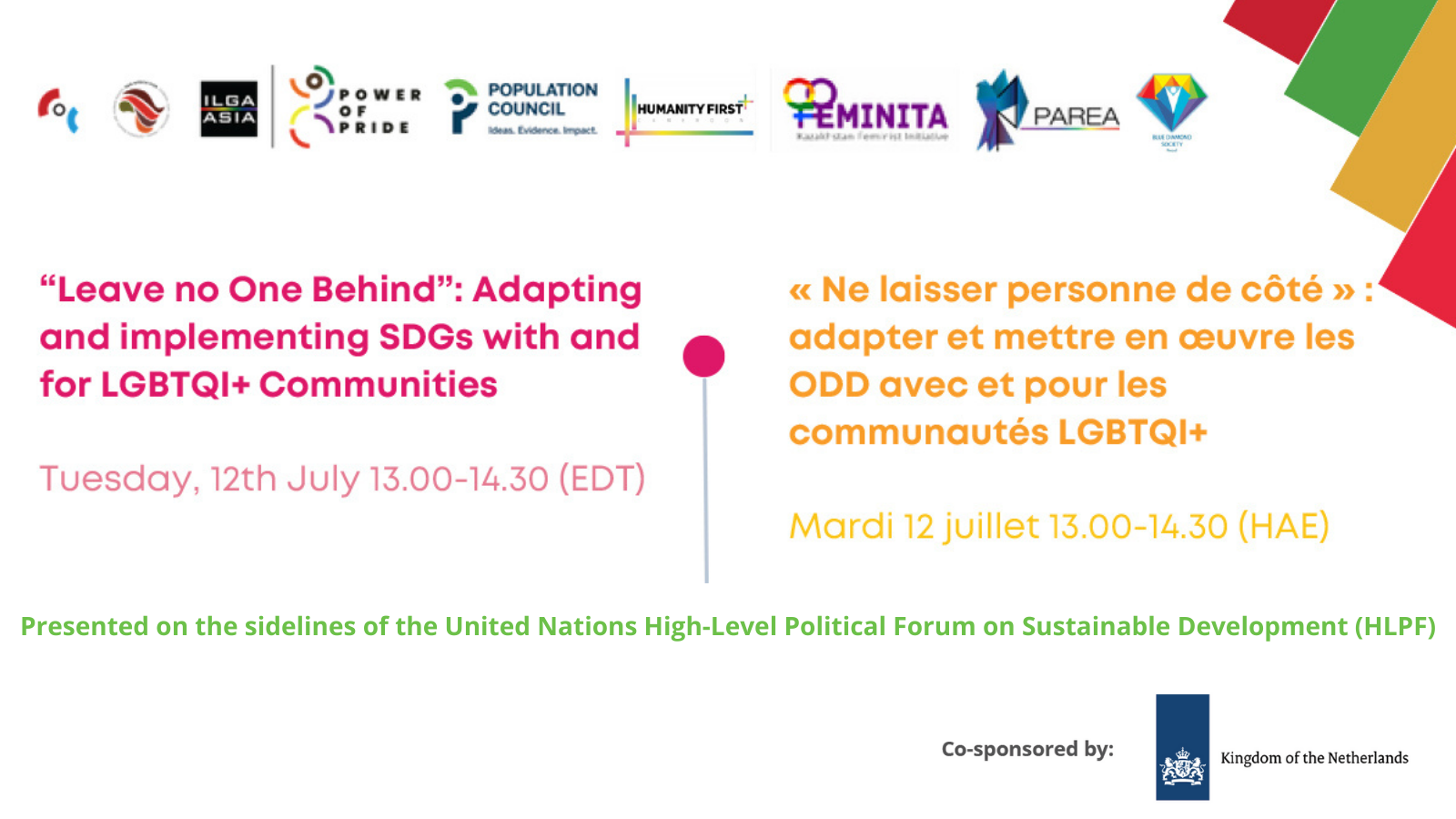 Engage in a discussion about the implementation of the SDGs, the shortcomings in implementation for those left furthest behind, and best practice responses to emerging threats to LGBTI+ communities.
Presented on the sidelines of the United Nations High-Level Political Forum on Sustainable Development (HLPF), this special online/in-person event will raise critical issues considering local context.
Panelists include experts from Population Council; Blue Diamond Society, Nepal; Feminita Kazakhstan; Parea Suriname; Humanity First Cameroon and others.
Online registration / Inscription en ligne