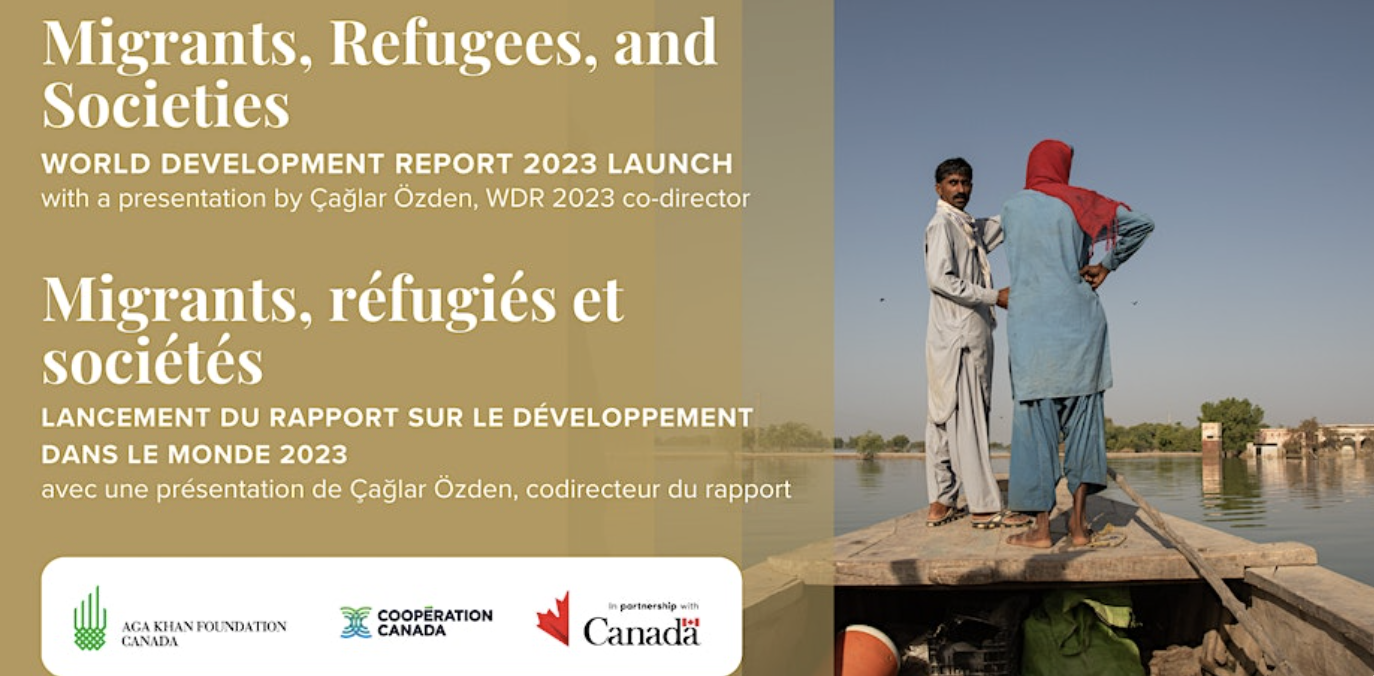 About 184 million people—2.3 percent of the world's population—live outside of their country of nationality. Almost half of them are in low- and middle-income countries. With global economic imbalances, climate change, and other complex factors, migration will become increasingly necessary in the decades to come, with the potential to deepen development challenges. However, the authors of the World Bank's 2023 World Development Report assert that if migration is managed well, it can result in prosperity and help to achieve the SDGs.
On June 19, join Aga Khan Foundation Canada and Cooperation Canada for an engaging discussion centered on the launch of the 2023 World Development Report. Join us to learn directly from the report's 2023 Co-Director, Çağlar Özden, about the World Bank's proposed framework to maximize the positive impact of global migration.
Click here to register!