Join us at CSW65! 
Call it a movement, campaign, or simply making change – no matter what you label it, a wide range of tools are used to engage local communities around the world in gender equality work. Join us to discuss best practices and lessons learned from the Canadian movement to bring NGOs, grassroots groups and individuals together to advance gender equality from coast-to-coast-to-coast. Together, we can co-create a more just and equal future for all by exchanging best practices and amplifying each other's voices.
Register for the event through the NGO CSW/NY platform
Please note that you must have a profile on the NGO CSW65 virtual platform to register for this event.
Step 1: Use the NGO CSW65 Forum Advocate registration page link, to create a profile.
Step 2: After receiving the confirmation email from NGO CSW65, create your profile on the NGO CSW/NY platform. Please note that it can take up to 48 hours to receive your confirmation email. (With this profile, you will be able to register and attend events, create posts in the Public Forum and visit the virtual Artisan Fair.)
Step 3: Register for our event here by signing in with your credentials. Click on the pulse sign, "+", to add the event to your calendar.
For more registration information, please contact [email protected].
Speakers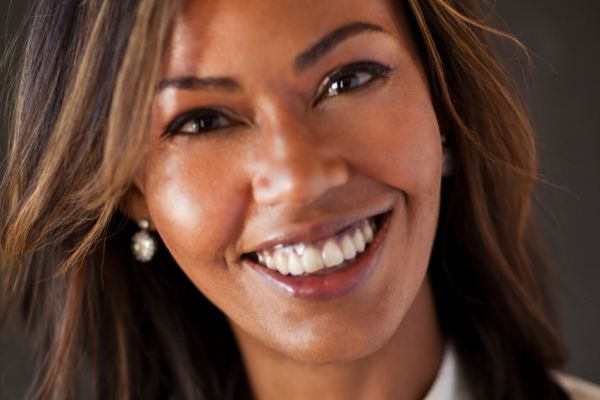 Juliette Powell (Moderator) 
As a consultant at the intersection of technology, business and ethics, Juliette has advised large, high-profile companies and organizations on the questions of how to deal with the accelerating change that is underway due to AI-enabled technological innovation coupled with shifting social dynamics and heightened global competition.
Her live commentary on Bloomberg, BNN, NBC, CNN, ABC and BBC and powerful presentations at institutions like The Economist, Harvard and MIT emerged from her lifelong interest in community-building combined with a deep knowledge of the people, technologies and business practices at the forefront of connected society.
Fluently bilingual and raised in Montreal, she was the Miss Canada pageant's first black winner in 1989. Now, Juliette is a passionate advocate for digital literacy, critical thinking and collaboration. She speaks regularly on the Future(s) of Innovation, Information, Leadership and Education. In 2011, Powell began working with the E-G8, an extension of the G8 summit, created to inform G8 leaders on the future of the internet and connected society.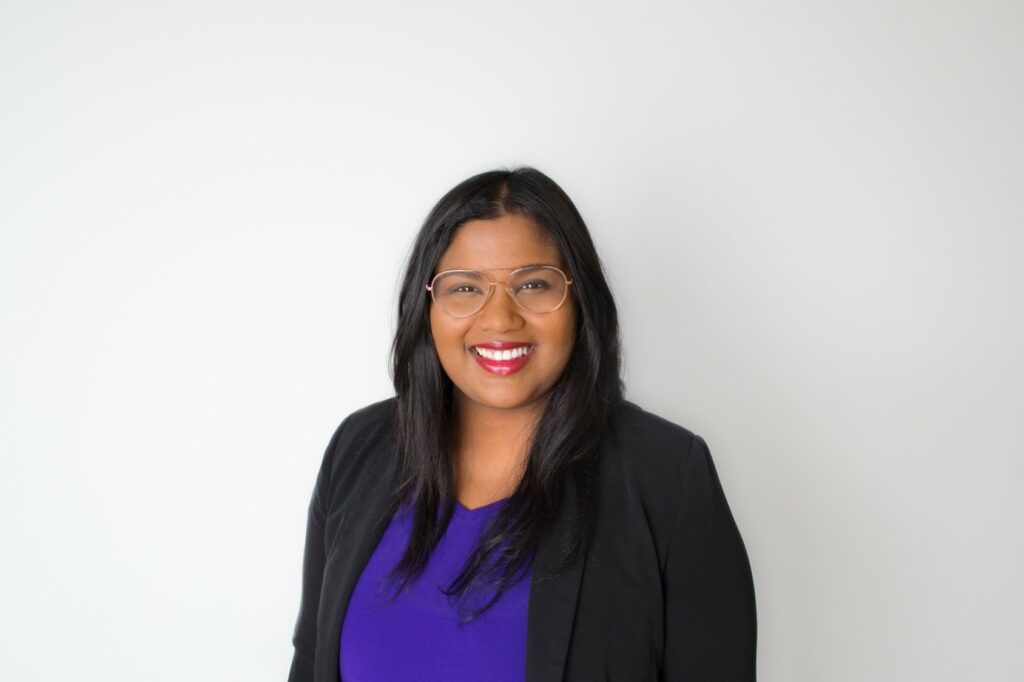 Anjum Sultana, National Director of Public Policy & Strategic Communications, YWCA Canada
Anjum Sultana is an award-winning public affairs strategist, sought-after media commentator, accomplished public speaker, and published researcher with expertise in gender equity, public health, and civic engagement. In 2020, Anjum was named a Global Woman of Distinction by the NGO Committee on the United Nations Commission on the Status of Women as well as named Canada's Top 30 Under 30 in Sustainability by Corporate Knights.
Anjum is the National Director of Public Policy & Strategic Communications at YWCA Canada, the country's largest and oldest gender equity organization. Anjum is the Primary Author and Operations Lead for 'A Feminist Economic Recovery Plan: Making the Economy Work for Everyone', the first nationally-focused recovery plan of its kind.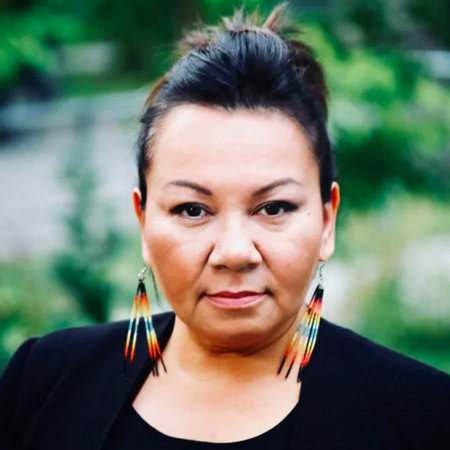 Shelia North, Director, Strategic Partnerships, Legacy Bowes
A member of Bunibonibee Cree Nation (formerly known as Oxford House), Sheila North was Grand Chief of Manitoba Keewatinowi Okimakanak (MKO) from 2015 to 2018.  Sheila has been recognized for her efforts building bridges between Indigenous and non-Indigenous communities during her time in media and most recently at MKO.
Currently the Director of Strategic Partnerships at Legacy Bowes and Political Commentator, CTV Network.  Prior to becoming the Grand Chief of MKO, Sheila North worked as a journalist for CBC for seven years. She has also been an entrepreneur, a Cree translator, an economic development officer, a radio personality, a Chief Communication Officer at the Assembly for Manitoba Chiefs, and as a correspondent with CTV News up until being elected as Grand Chief in September 2015.
Lauren Ravon, Executive Director, Oxfam Canada.
Lauren Ravon is the Executive Director of Oxfam Canada. She is a committed feminist and social justice advocate with over 15 years of international development experience. Lauren has been with Oxfam Canada since 2011, holding a number of roles – including Director Policy and Campaigns – and working tirelessly to put women's rights at the heart of the global Oxfam confederation. Before joining Oxfam, Lauren worked at the International Centre for Human Rights and Democratic Development where she was program manager for the Americas and oversaw the Centre's office and human rights programming in Haiti. She has also worked on programs to tackle gender-based violence and promote sexual and reproductive rights with Planned Parenthood Global and the International Rescue Committee. Lauren has conducted extensive policy research and campaigned on issues of food justice, women's economic equality, sexual and reproductive health and rights and the role of women's movements. She holds Masters Degrees in international affairs and development studies from Columbia University and the Paris Institute of Political Studies. Lauren sits on the Executive Board of Oxfam International and on the Board of Directors of the Humanitarian Coalition.
Nikki Fraser, Uniting Our Voices
Nikki Fraser is an Indigenous advocate from Kamloops, B.C. Canada. She started Uniting Our Voices, a platform working for and towards inclusion and equality by creating a space for more Indigenous voices to be heard, to build connections, and inspire more change makers through stories and her engagements. She is involved in Indigenous research and advocacy through a gender-sensitive lens. Nikki is apart of the United Nations Young Leader for the Sustainable Development Goals for the United Nations Youth Envoy, a student at Thompson Rivers University and was one of Flare Magazines 50+ women #HowIMadeit 2019/2020 list.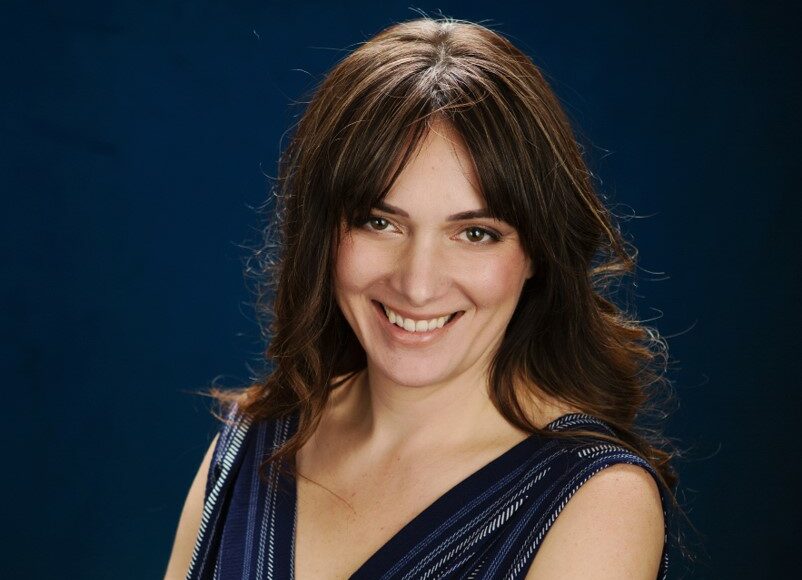 Julia Anderson, Chief Executive Officer, CanWaCH
Julia is the Chief Executive Officer for the Canadian Partnership for Women and Children's Health (CanWaCH). She has over 15 years of senior and executive level experience in international development, not-for-profits, civil society, human rights and gender equality. Julia works closely with multiple stakeholders on international development policy-related issues, from Canadian and global decision-makers to young leaders. In 2019, Julia spearheaded the shaping of a renewed collective vision by Canada's global health sector that resulted in a $14-billion, 10-year investment by the Government of Canada. As CanWaCH CEO, she continues to champion bold, innovative – and even disruptive – approaches to advancing the health and rights of women and girls around the world. Julia holds a Master of Arts degree in Canadian and Indigenous Studies from Trent University and an Executive Certificate in Conflict Management from University of Windsor Law School.  Julia grew up in Grande Prairie Alberta but now lives with her partner and five kids in Peterborough, Ontario.