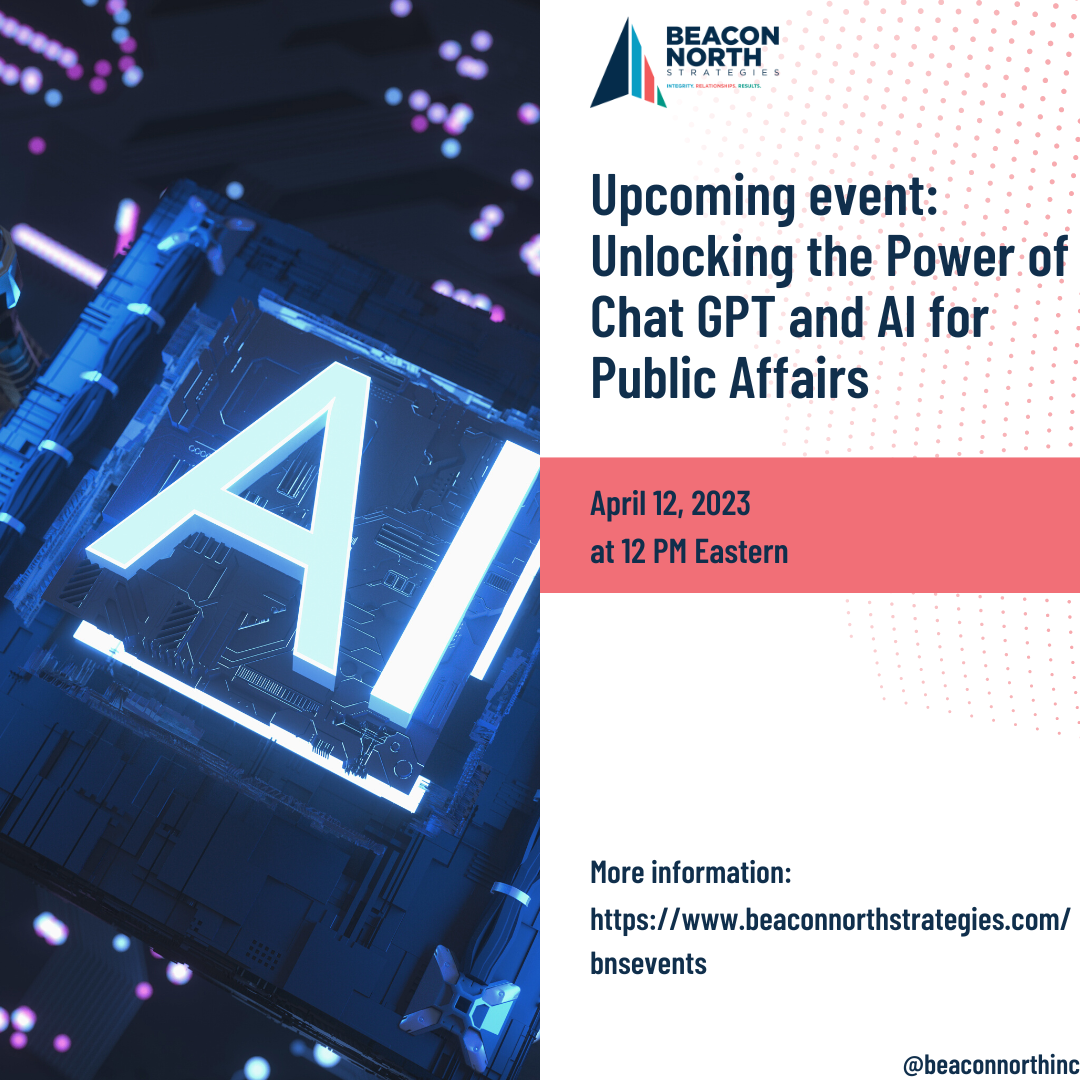 Join Beacon North Strategies for an exciting online event on Monday, April 12th, from 12:00 p.m. to 1:30 p.m. EST as we explore the potential of Chat GPT and AI in public affairs. Hosted by Stephanie Mitton, founder of Beacon North Strategies, this event is designed to provide valuable insights and actionable strategies for improving your public affairs toolkit using artificial intelligence. You'll learn the basics of AI and Chat GPT, their role in public affairs, and best practices for implementation. We'll also demonstrate how Chat GPT can be used to streamline public affairs processes and provide personalized messaging to different audiences. Whether you're new to the field or an experienced professional, you'll come away with a deeper understanding of the role that AI and Chat GPT can play in public affairs and the ways in which you can leverage these technologies to maximize your impact.
Registration is available here website: https://www.beaconnorthstrategies.com/event-details/unlocking-the-power-of-chat-gpt-and-ai-for-public-affairs.
Don't miss out on this opportunity to unlock the power of public affairs!