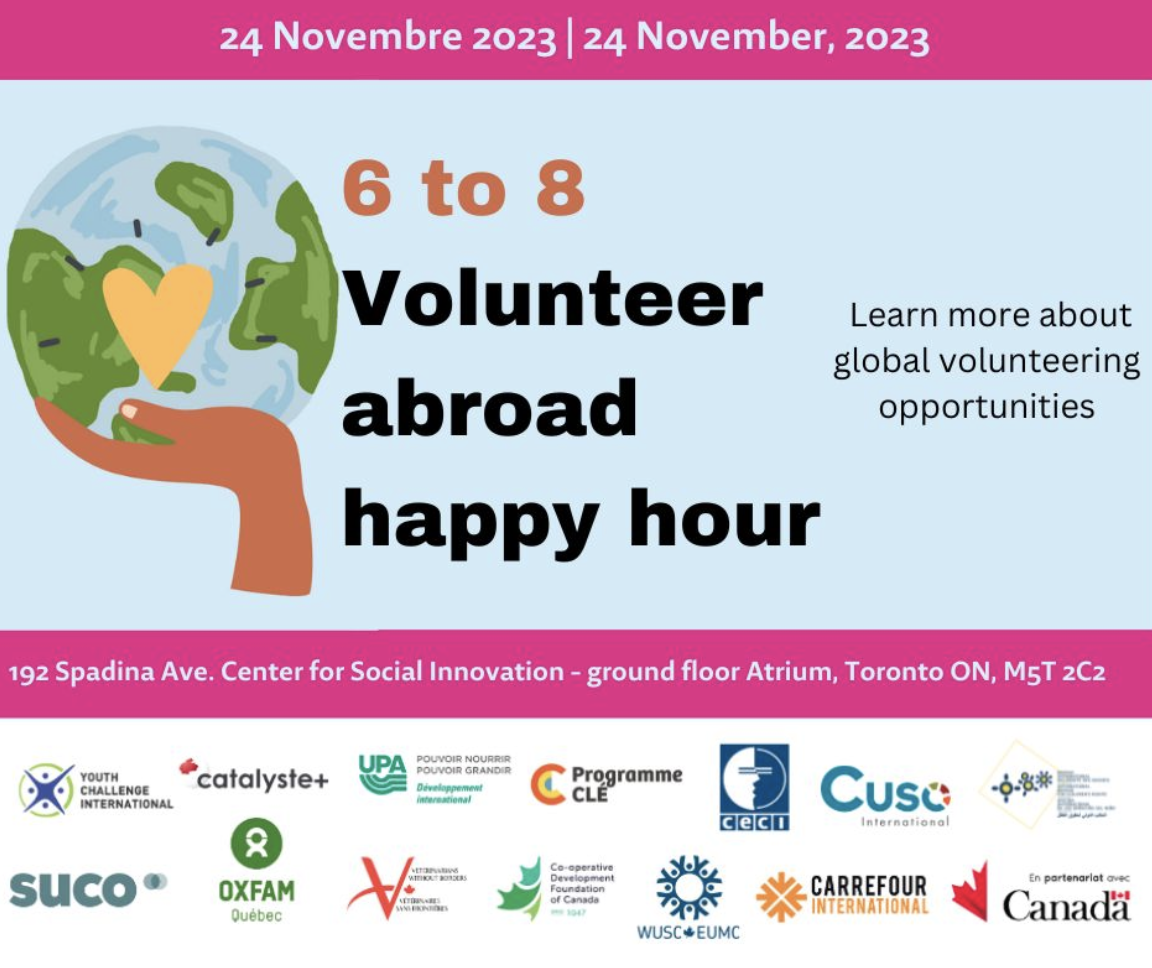 Join us at the Centre for Social Innovation for our Volunteering Abroad 6 to 8 happy hour! Get ready to embark on an incredible journey and make a difference. Discover a variety of volunteering opportunities that will allow you to explore new cultures, gain valuable experiences, and contribute to meaningful projects.
Whether you're passionate about education, healthcare, environmental conservation, or refugee and migration issues, this event is your chance to connect with organizations that are making a positive impact around the world. Meet representatives from the Global Affairs Canada volunteer cooperation program and learn about the impact they are making.
Don't miss this unique opportunity to find the perfect volunteering experience for you. Mark your calendar and join us at the Centre for Social Innovation at 192 Spadina Ave., in Toronto Get ready to make a difference!
The Volunteer Cooperation Program (VCP) provides opportunities for skilled Canadians and permanent residents to participate in Canada's international development assistance efforts.