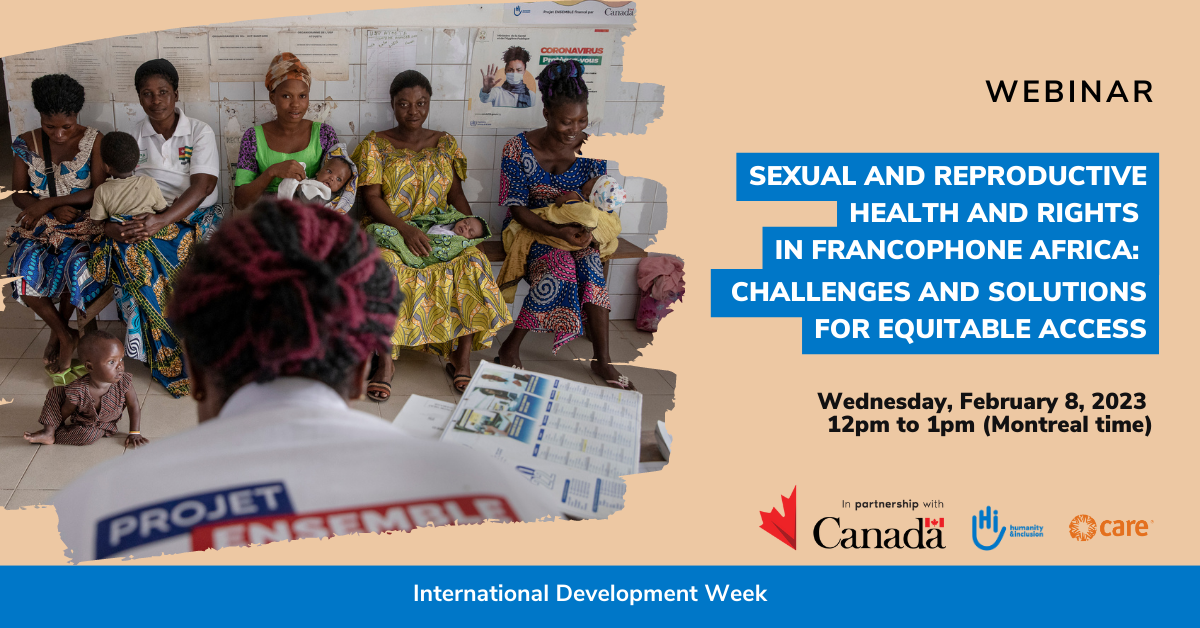 Join us for our webinar on sexual and reproductive health and rights issues in Ivory Coast, Senegal and Togo!
Description: Learn more about the project "Equitable Sexual and Reproductive Health Education for Empowerment and Freedom of Choice" (ENSEMBLE project) and how it addresses the issues identified in these three target countries.
Our colleagues from Humanity & Inclusion and CARE working in the field will be there to present the project. Don't miss this opportunity to meet them and ask them questions.
The ENSEMBLE project is funded by Global Affairs Canada and implemented with CARE Canada to improve access to health services for women and girls in the target countries.
A translation from French to English will be available.
Click here to register!