How women leaders, in all their diversity, are delivering unprecedented success in their communities
The Government of Canada and the Honourable Maryam Monsef invite you to attend a virtual event, Women in Leadership: A Coming Together Celebration, in partnership with the Equal Futures Network, an initiative of the Canadian Partnership for Women and Children's Health (CanWaCH).
Join us, and women* leaders** from communities across Canada as we celebrate critical changemakers bringing about lasting, substantive advancements in their communities across Canada with a special musical performance by Susan Aglukark.
Special keynote address from Assembly of First Nations National Chief RoseAnne Archibald
Assembly of First Nations (AFN) National Chief RoseAnne Archibald is a member of the Taykwa Tagamou Nation in northern Ontario and the first woman elected to the role. Join us to hear her thoughts on what is needed for an equitable COVID-19 recovery. 
National Chief Archibald will also join the Honourable Maryam Monsef, Minister for Women and Gender Equality and Rural Economic Development, for an intimate conversation moderated by Canadian television host, producer and author Juliette Powell. You don't want to miss this open and honest discussion about the realities of COVID-19 and its disproportionate impact on women, girls and marginalized communities from coast-to-coast-to-coast.
SIGN UP FOR UPDATES AND REMINDERS
---
RoseAnne Archibald, Assembly of First Nations National Chief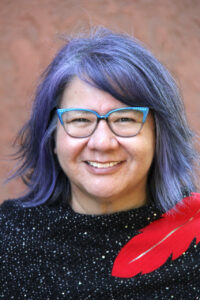 AFN National Chief RoseAnne Archibald of Taykwa Tagamou Nation, is a strength-based and heart-centered leader, with 31 years of experiences in First Nations politics. 
RoseAnne is a third-generation Chief in her family whose leadership has been ground breaking and historical for women and youth. 
She was the first woman and youngest Chief elected for Taykwa Tagamou Nation (TTN) in 1990 at 23 years of age. She was also the first woman and youngest Deputy Grand Chief for Nishnawbe Aski Nation (NAN) as well as the first female and youngest Grand Chief for Mushkegowuk Council. She served a second term as Chief of TTN, and a second term as NAN Deputy Grand Chief. For nine years, she ran a successful consulting business providing advice and guidance to First Nations leaders, and organizations, specializing in negotiations and facilitation. She returned to elected leadership in 2018 becoming the first woman Ontario Regional Chief leading the Chiefs of Ontario.
Education is a priority and essential to self-determination. RoseAnne holds a Bachelor of Arts Degree and was the first member of her community to complete a Master's Degree (Humanities). She was awarded the prestigious "Canada 125 medal" for having "made a significant contribution to Canada" through her leadership. 
Positive and lasting change requires creative and innovative thinking and ways of being. RoseAnne balances her political life with creativity and art practice. She is a multi-disciplinary artist whose work focuses on political art, landscape and portrait photography, music as well as documentary short films that reflect a personal passion for social justice, political engagement and community building. 
RoseAnne has dedicated her adult life to serving and striving to create a better quality of life and future for First Nations people. She represents a generational change, bringing diplomacy and encouraging unity in the First Nations political system, while breaking down barriers since the start of her political career. 
Ontario Regional Chief (ORC), RoseAnne worked tirelessly and collaboratively with the Ontario Leadership Council over her three-year term. She made positive changes during her term including a strong and effective pandemic response that focused on saving lives and preserving the health and well-being of First Nation citizens; improved relationships with the federal and provincial governments; and established a Council of Elected Women Chiefs and the creation of an Economic Growth and Prosperity Table. 
She was elected to Assembly of First Nations (AFN) National Chief in July 2021.
The Honourable Maryam Monsef, Minister for Women and Gender Equality and Rural Economic Development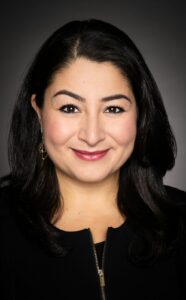 The Honourable Maryam Monsef is Canada's Minister for Women and Gender Equality and Rural Economic Development, and the Member of Parliament for Peterborough—Kawartha. She is the first woman to be elected in the federal riding of Peterborough—Kawartha, the first Afghan-Canadian Member of Parliament in Canada's history, and the first Muslim to serve as a federal Cabinet Minister.
As Minister for Women and Gender Equality, she has been a part of a transformative period for gender equality in Canada. She led Status of Women Canada's transition from an agency to the new Department for Women and Gender Equality, and has secured precedent-setting investments in Canada's equality-seeking movement, including over $200 million to support Canada's first-ever federal strategy to prevent and address gender-based violence. Minister Monsef was also instrumental in launching a historic fund of $100 million specifically to support the sustainability of the women's movement by investing in capacity-building for women's organizations across Canada.
Recognized by Apolitical as one of the Top 20 Most Influential People in Gender Policy for two consecutive years, Minister Monsef has helped to shape the conversation about gender equality on the national and global stage. 
Minister Monsef is equally committed to bringing the voice of rural Canada to the Cabinet table, where she is working on important rural economic development priorities including expanding access to broadband connectivity. 
She has always been committed to giving back to her community and her country. In her home community of Peterborough, Ontario, she co-founded the Red Pashmina Campaign, which raised money to support education for women and girls in Afghanistan. She is an alumna of Trent University, and speaks English, Farsi and Dari.
Susan Aglukark, O.C., LL.B
Award-Winning Inuk Singer-Songwriter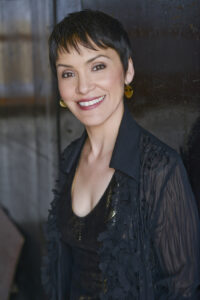 Award-winning Inuk singer-songwriter Susan Aglukark is one of Canada's most unique artists, who blends the Inuktitut and English languages with contemporary pop music arrangements to tell the stories of her people, the Inuit of Arctic Canada. Aglukark's talks emphasize the same themes that her music does – those of hope, spirit, and encouragement that have captivated and inspired listeners around the world.
Aglukark has performed for Queen Elizabeth II, Nelson Mandela, Canadian Prime Ministers Jean Chrétien and Brian Mulroney, French President Jacques Chirac, as well as several other dignitaries. Equally important to her are the people she has performed for and spoken to on reserves, in small towns and in villages across Canada and the Arctic.
She was awarded the Governor Generals Order of Canada in 2005, and received the Queen Elizabeth II Diamond Jubilee Medal February 2012. She also holds honorary degrees in Law from the University of Alberta and the Calgary University, and an honorary doctorate of Fine Arts from the Lethbridge University, she is also the Chair and Founder of the Arctic Rose Foundation. Aglukark has been featured in Chatelaine, Flare, Saturday Night, Modern Woman, Billboard and The New York Times, with Maclean's magazine once naming her one of "100 Canadians to Watch" along with countless other magazines.
---
SIGN UP FOR UPDATES AND REMINDERS
Simultaneous interpretation will be provided in French and English.
*women in all their diversity
**mayors, First Nations Chiefs and council leaders, MPPs, MLAs
This event is hosted by the Equal Futures Network, an initiative of the Canadian Partnership for Women and Children's Health (CanWaCH), and in partnership with the Government of Canada.