Health interventions in Yemen: Human Concern International's clinic project with a local Yemen partner
The Republic of Yemen
Yemen is a country in South West Asia, bordering Saudi Arabia and Oman, with a dire humanitarian situation. As conflict in the country continues into its eighth year this has resulted in widespread displacement and an estimated 23.5 million people needing humanitarian assistance. The impacts have been significant for children, with UNICEF estimating that approximately 2.2 million are acutely malnourished and approximately 540,000 children have been diagnosed with severe acute malnutrition (SAM).
The humanitarian situation in the country has been compounded by issues of water scarcity, poor sanitation, and food insecurity as a result of an economic crisis and recurrent natural disasters. Healthcare access has also been impacted by barriers to public service structures and the effects of displacement. In situations of conflict and instability, the most vulnerable suffer the most, and face even more precarious positions that compromise their health, safety, and livelihood.
Human Concern International's intervention
Human Concern International (HCI) is a Global charity founded in Canada, and a CanWaCH member, with a substantial presence in the region where Yemen lies. HCI helps to manage and address the impact of various crises through mobilizing resources. This includes implementing challenge-specific solutions in collaboration with local partners.
Human Concern International continues to maintain a prominent presence in the region, supporting survivors of conflict by providing emergency resources such as basic non-perishable food and non-food items, educational provisions, and healthcare access. HCI believes in moving communities from crisis to sustainability, which is central to this project in Yemen.
HCI partnered with a local partner to support the operations of clinics in two locations within AlQafr Assafel District AlNakhla Village Ibb Governorate and Sana'a Governates of Yemen. Though this project was originally a mobile clinic project, through the support of the Ministry of Health along with coordination and buy-in from the Yemen Supreme Council for the Management and Coordination of Humanitarian Affairs and International Cooperation (SCMCHA), the Ministry of Health and its health offices in Sana'a and Ibb Governorates and the Health Office in Alqafr District, a house in the Ibb Governorate and another in the Sana'a Governate were issued to run the project.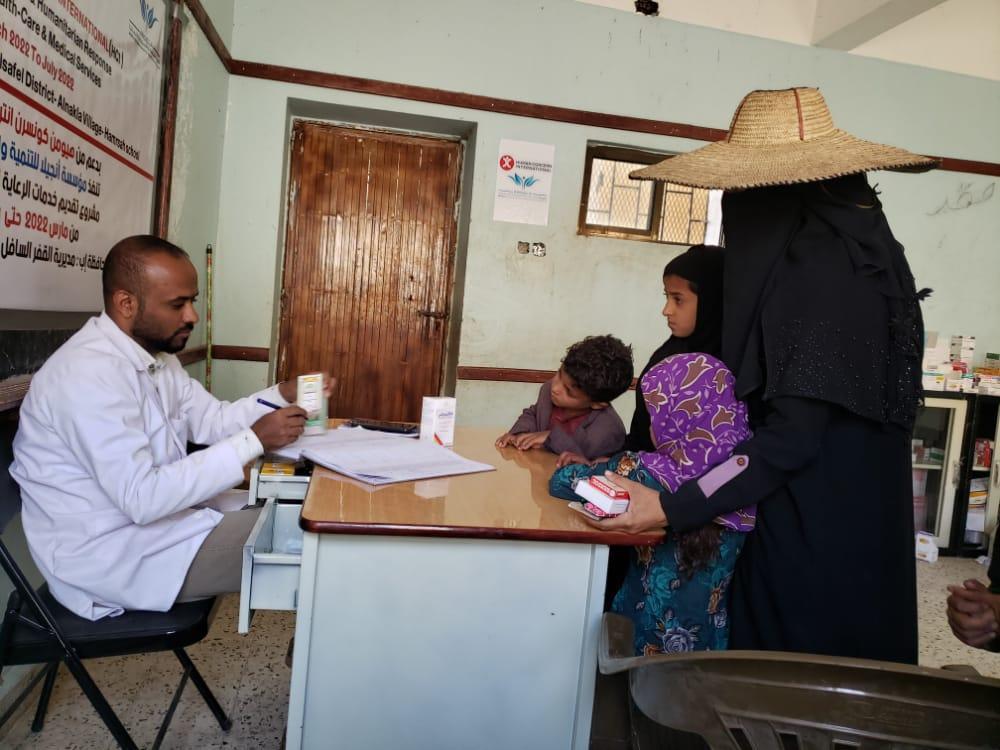 As a result of this government buy-in and support, the local partner could simultaneously support different groups of people in two separate locations, which would not have been possible with a mobile clinic. These two health centers provide healthcare support through malnutrition treatment and prevention, immunization and vaccine services, maternal and reproductive healthcare for pregnant women, and general healthcare access.
HCI is providing primary healthcare access by supporting four local clinics. We are working to strengthen the local health system where there has been a gap, through the provision of trained local medical staff. This is supported by the use of permanent facilities to provide healthcare access to those in remote locations as far away as Al-Nakhlah, in collaboration with decision-makers like local government ministries and representatives. For situations where these clinics cannot deal with chronic or life-threatening health issues, the local partner is part of a broader health network and can refer these cases to health facilities within its district center for additional support.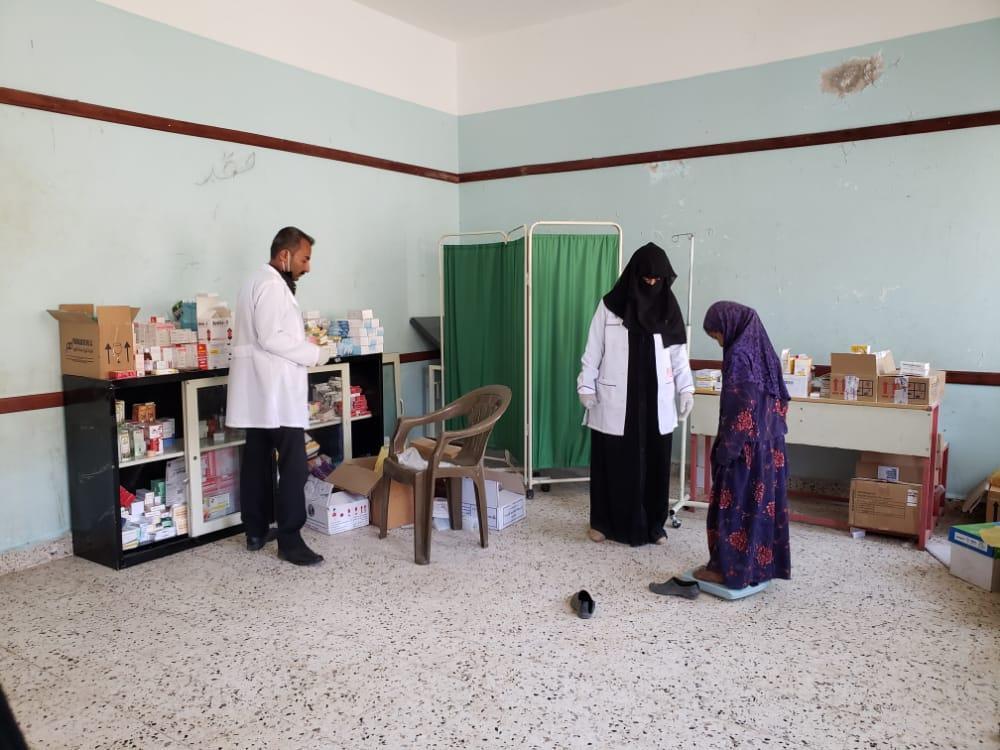 The very intervention of mobile health clinics is a global health solution adapted towards bridging the healthcare gap, by bringing primary healthcare access directly to isolated communities in hard-to-reach locations, including persons displaced due to the conflict. In Yemen, this was particularly crucial as a health intervention as the WHO determined that the health priorities and gaps in healthcare within Yemen are in addressing malnutrition prevalence, especially in children and pregnant women, and in access to basic healthcare services and essential medicines such as vaccinations.
HCI continues to support and serve those in need in Yemen while adapting to their ever-changing circumstances. We strive to continue our effort to move people around the world from crisis to sustainability.