Through Her Lens: Advancing Gender Equality in Canada
On every front, the COVID-19 pandemic has eroded hard-fought gains towards the achievement of gender equality. Women have carried the fallout from this pandemic on their shoulders, being most deeply impacted by the health and economic crisis in Canada and around the world.
The fallout of the pandemic comes in all forms, people around the world are dealing with layoffs, a lack of access to childcare and elder care services, limited access to sexual and reproductive health services and rising cases of gender-based violence. While women around the world are bearing the brunt of the pandemic's negative effects, they remain underrepresented in decision-making positions. This is why we are shining a light on female leaders and their unwavering efforts to advance a feminist recovery to COVID-19.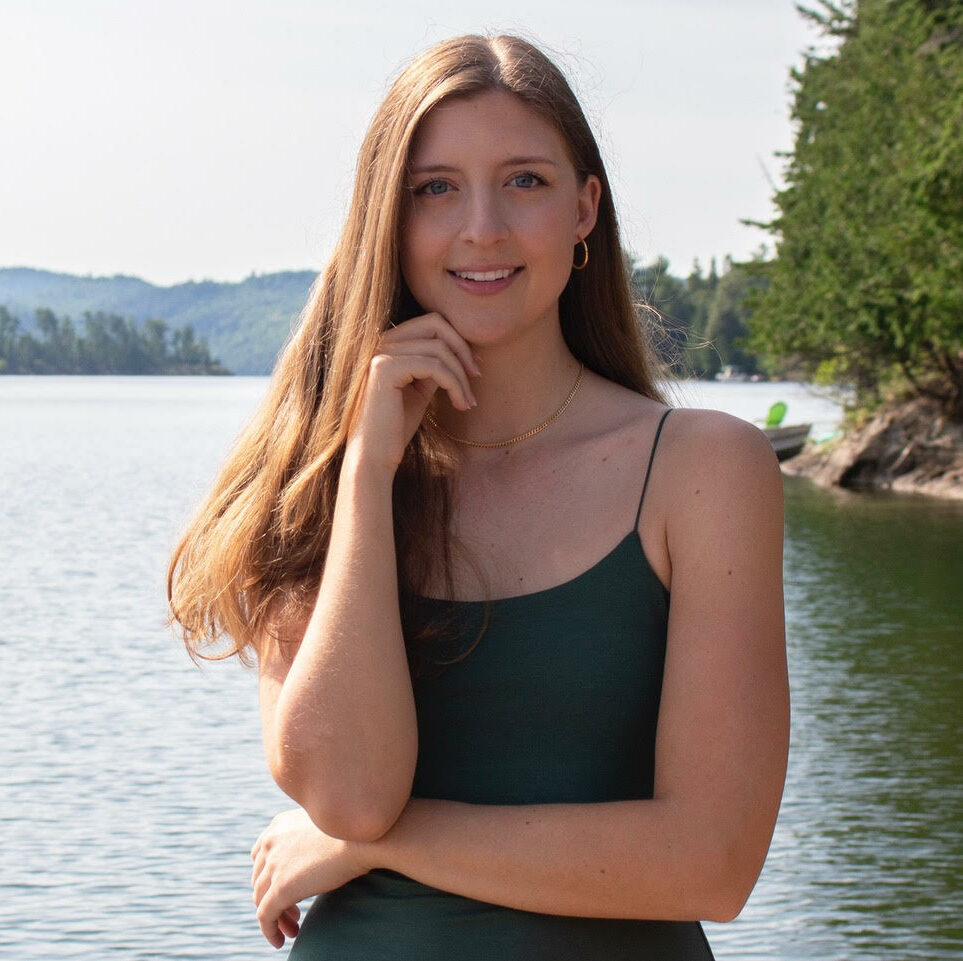 Tori Ford is the Founder and CEO of Medical Herstory, an award-winning, international, youth-led not-for-profit on a mission to eliminate sexism, shame and stigma from health experiences. She oversees a team of 70 volunteers across 24 universities and 7 countries working on medical education, patient advocacy, and undoing stigma.
In the lead up to International Women's Day on March 8, 2021, CanWaCH spoke with Tori about her work to advance gender equality in Canada and around the world. 
Finish this sentence, gender equality is…
Gender equality is the elimination of sexism from every aspect of society. It means that women and gender diverse people will have the freedom to safety and respect for their bodily autonomy. In my work, when we look at gender health equity, it means looking at how social inequities are magnified onto individual bodies within medical experiences and clinical encounters. In these situations, gender equality would look like women's pain being believed and research on women's health being prioritized, well funded and our conversations around our bodies being destigmatized.
International Women's Day is celebration of all of the advocates and allies who are working for a more just and equal future. It celebrates the amazing legacy of activists who have come before us and done incredible work for youth activists to stand on today. Ultimately, the day is to celebrate all of the work by and for women.
How are you advancing gender equality through your work?
Medical Herstory works on both a local and international scale. A lot of the issues that we are tackling are big issues and they are international issues. Problems of sexism, stigma and shame are very pervasive within our health experiences. They shape how women and gender diverse people understand their experiences, affect the kind of care that we will receive and ultimately impact patient outcomes.
We know from studies that women's pain is less likely to be believed and they are more likely to be misdiagnosed – even when having a heart attack. Women are often dismissed and told that their symptoms are just in their head or not that serious. This can have damaging consequences from lost access to lost hope and lost lives. This is where Medical Herstory comes in to promote gender health equity through medical education and patient advocacy and undoing stigma. We aim to tackle these issues head on by creating an organization that not only supports these communities directly but is also informed and led by people with lived experience.
How are women in your community working to achieve a more equal future during the COVID-19 pandemic?
The COVID-19 pandemic has really revealed how, now more than ever, we need access to reproductive and sexual health services. It has really uplifted individual voices and organizations that are supporting vulnerable populations. We're seeing young people step up and speak out about issues that not only directly affect them, but that they still feel really strongly about and they are demanding change.
I'm really proud to be a part of a much larger movement towards destigmatizing our bodies and advancing sexual and reproductive health and rights. Medical Herstory has really become a centralized place for sharing stories that we were once too embarrassed to talk about – maybe because they were too real, too messy or oftentimes really taboo. In sharing these stories, we are working to remove stigma and shame and working to advance gender health equity. By partnering with other like-minded organizations, we're working to build a robust network of feminists and health activists across Canada and globally that is led by youth and centres our own lived experiences.
Imagine investing in a feminist recovery, what would your community look like in 2030?
A feminist recovery would look like reprioritizing and following the lead of those directly affected by the issues we're trying to remedy. In the case of gender health equity, it looks like investing in resources to better understand and solve gender disparities in healthcare. It looks like ensuring access to and education on women's health. It means creating a robust network of patient advocates and undoing the stigma that keeps patients suffering in shame and silence. A feminist recovery would look like investing in resources, organizations and individuals to ensure a compassionate and comprehensive healthcare system for all.
Watch our full conversation with Tori: