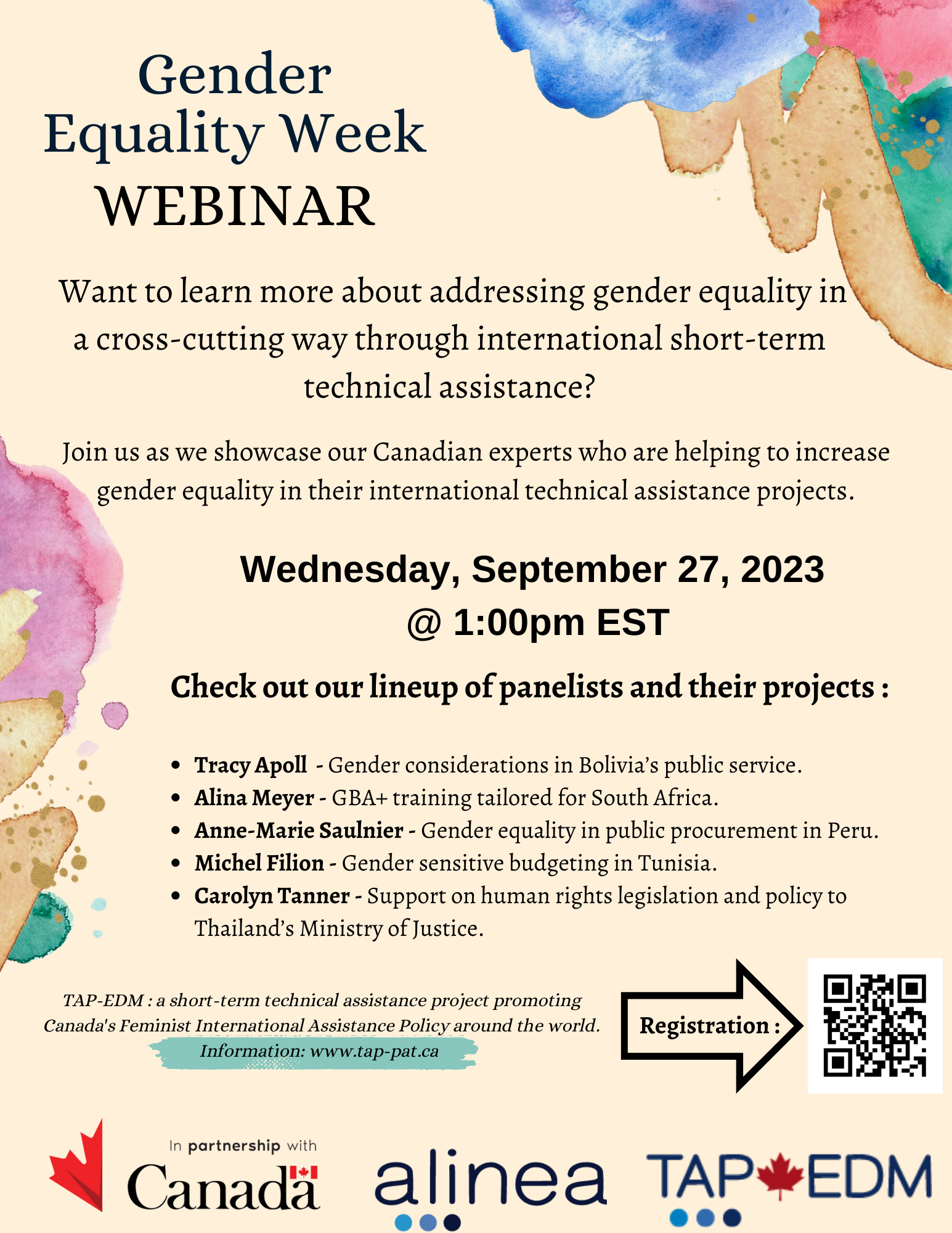 This event brings together a panel of Canadian experts (CEs) deployed by the TAP-EDM team around the world who specialize in gender equality and social inclusion (GESI) projects.
Through the Technical Assistance Partnership (TAP) implementation, we will explore how Canada is strengthening international government systems, addressing gender equality in a cross-cutting way.
How does Canadian expertise contribute to improving gender equality around the world? Our panel of experts will provide examples of how gender responsiveness is included as part of core planning and policy and adapted to an international development context.
We will identify a few cross-cutting themes related to gender equality and inclusion such as: Canada's widely recognized Gender Based Analysis Plus (GBA+) approach and its implementation in diverse contexts, promoting LGBTQi rights, as well as exploring gender-based budgeting initiatives.
More information on the TAP-EDM global initiatives.
To register for the webinar please click on this Zoom Link.