Join the Department of Women and Gender Equality Canada (WaGE) and the Canadian Partnership for Women and Children's Health (CanWaCH) as we mark the 50th Anniversary of the Report of the Royal Commission on the Status of Women and chart the path forward for the next 50 years.
In 1967 the Royal Commission on the Status of Women was mandated "to inquire into and report upon the status of women in Canada, and to recommend what steps might be taken by the Federal Government to ensure for women equal opportunities with men in all aspects of Canadian society." Following consultations with women from coast-to-coast-to-coast, the release of the report in 1970 marked a milestone in the Canadian feminist movement.
This intergenerational event will take stock of the past 50 years, celebrating the progress of trailblazers and changemakers while acknowledging the challenges faced, and then look to the future as we collectively imagine what it will take to achieve gender equality and the empowerment of all women in the next 50 years.
This virtual gathering will be presented in English and French with simultaneous translation offered through Interactio. We recommend downloading the app Interactio! You can also listen through your computer browser by going to app.interactio.io. Enter the event token canwach20, plug in your headphones, and select the language of your choice.
Speakers 
The Past 50 Years: Featuring trailblazing women who overcame roadblocks, influenced policy and fought for the empowerment of all women
Hazel McCallion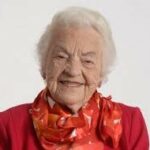 Hazel McCallion is a Canadian politician and businesswoman who served as the third mayor of Mississauga, Ontario, from 1978 until 2014. She is the longest serving City mayor in Canada and has kept the city debt-free since her first term of office. She is the first and current Chancellor of Sheridan College. In 1991 she became the first mayor to submit their city's budget to public participation. McCallion, long a champion of health care, led the drive to build Trillium Health Partners' (THP) Credit Valley Hospital site in 1976. She was a successful candidate in 12 municipal elections, having been acclaimed twice and re-elected 10 other times. Her supporters gave her the nickname "Hurricane Hazel" because of her outspoken political style. She is a member of the Order of Canada. 
Lynn Zimmer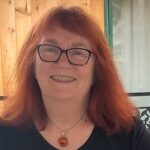 Lynn Zimmer recently retired from her 35-year position as Executive Director of YWCA  Peterborough Haliburton, a multi-service women's equality-seeking organization that provides a continuum of services for women and children who have experienced poverty and abuse. In 1973 she was one of the founders of Interval House, Toronto, Canada's first shelter for women fleeing domestic abuse. She is a member of the federal Advisory Council on the Strategy to Prevent and Address Gender-Based Violence, and is a Mentor with the Pierre Elliott Trudeau Foundation. Zimmer was appointed a Member of the Order of Canada (2019) for her contributions to protecting victims of violence and for her advocacy for women's rights.
Roberta L. Jamieson
O.C., I.P.C., LL.B., LL.D. (Hon)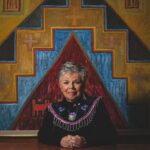 Roberta Jamieson has been described as a "constructive disrupter of the status quo." Prime Minister Trudeau appointed her to the inaugural Gender Equality Advisory Council of the G7, to embed gender equality in decisions made by the world's seven most advanced economies. Roberta was most recently President and CEO of Indspire, Canada's largest Indigenous charity, which funds the education of Indigenous post-secondary students and informs Canadians about Indigenous achievements. During her time there, Indspire distributed $132 million in bursaries and scholarships to Indigenous students across Canada. Roberta Jamieson also accomplished a number of firsts in the fight for gender equality. She was Canada's first First Nations woman to earn a law degree, the first female Ombudsman in Ontario and the first woman to be Chief of the Six Nations of the Grand River Territory. She has been awarded 27 honourary degrees and is an Officer of the Order of Canada.

The Honourable Audrey McLaughlin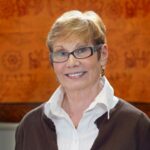 Audrey McLaughlin was the Federal Member of Parliament for the Yukon from 1987 to  1997. She served as Leader of the New Democratic Party of Canada from 1989-1995, the first woman elected to lead a federal party in Canada. In 2004, she received the Order of Canada. In addition to the publication of numerous articles, her book " A Woman's Place, My Life and Politics" was published in 1992. From 1996-1999, she was President of Socialist International Women and, as President, worked on all continents with women from member parties. She was also a Vice President of Socialist International and a member of the Global Progress Commission from 1989-1999. International involvement included teaching in Ghana, West Africa from 1964-1967 and volunteering with a women's organization in Barbados developing micro economic projects in Barbados, West Indies in 1986. Ms. McLaughlin worked as program director in Morocco and as Director of programs in Bahrain for the National Democratic Institute.  
Marion Buller
Marion Buller is a member of the Mistawasis Nehiyawak, a Cree First Nation in Saskatchewan. She started her legal career as a lawyer, practicing in criminal, administrative and human rights law. She was the Commission Counsel for the Cariboo-Chilcotin Justice Inquiry. She was Director and President of the Indigenous Bar Association. Ms. Buller was the first Indigenous woman appointed as a Provincial Court Judge in BC. She founded the First Nations Court and provided the foundation for the Indigenous Family Court. These are courts that consider the special circumstances of Indigenous people. Ms. Buller was appointed as the Chief Commissioner for the National Inquiry into Missing and Murdered Indigenous Women and Girls. This was a precedent-setting and truly national inquiry. The National Inquiry's strongly-worded Final Report and Calls for Justice have attracted both national and international attention.
Dr. Roberta Bondar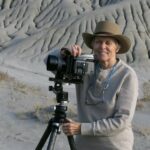 The world's first neurologist in space, Dr. Roberta Bondar is globally recognized for her pioneering contributions to space medicine research, fine art photography and environment education. For over a decade after her spaceflight, she headed an international research team working with NASA on neurological symptoms seen after spaceflight, and their connections to neurological diseases on Earth. She is the author of four best selling books featuring her writing and photography. Dr. Bondar's distinctions are: Companion of the Order of Canada, the Order of Ontario, the NASA Space Medal, induction into the Canadian Medical Hall of Fame and into the International Women's Forum's Hall of Fame, 28 honorary doctorates from Canadian and American Universities, Chancellor of Trent University 2003-2009, six Canadian schools in her name, a Specially Elected Fellow of the Royal Society of Canada, an Honorary Fellow and Honorary Vice-president of the Royal Canadian Geographical Society, and her own star on Canada's Walk of Fame.
The Honourable Jean Augustine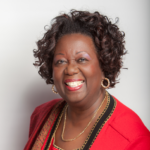 Jean Augustine made history as the first Black Woman elected to Canada's Parliament and served from 1993-2006. Her legislative successes include the historic Black History Month Motion; and the ground-breaking Famous Five Motion, which authorized the first and still the only statues on Parliament Hill depicting women – other than Queen Elizabeth. From 2007 to 2015, she served as Ontario's first-ever Fairness Commissioner. In 2008, the Jean Augustine Chair in Education, Community & Diaspora was launched at York University to help advance education, equity and inclusiveness. Also in her name are a Girls' Leadership Academy in Scarborough; a Centre for Young Women's Empowerment and a municipal park in Etobicoke; a Secondary School in Brampton, and a multi-purpose complex and district park in Vaughan. A member of the Order of Canada and Commander of the Order of the British Empire, Jean Augustine holds honourary doctorates from the universities of McGill, Toronto, York, Windsor, Waterloo, Guelph, and Trent.
Bonnie Brayton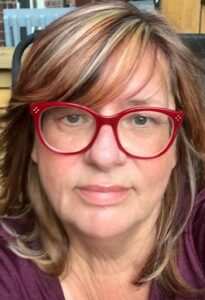 A recognized leader in both the feminist and disability movements, Bonnie Brayton has been the National Executive Director of the DisAbled Women's Network (DAWN) Canada since May 2007. In this role, she has proven herself as a formidable advocate for women with disabilities here in Canada and internationally. During her tenure with DAWN Canada, Ms. Brayton has worked diligently to highlight key issues that impact the lives of women and girls with disabilities. From 2016 to 2019, Ms. Brayton served as a member of Minister's Advisory Council on Gender-Based Violence (WAGE) and was reappointed to a two year term. Earlier in 2020, Bonnie was appointed by The Honourable Carla Qualtrough to Covid-19 Disability Advisory Group (CDAG) and will continue to serve as part of the DAG. Bonnie was also appointed to be part of Gender and Trade Advisory Group.
Kathleen Wynne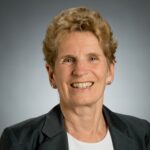 Kathleen Wynne was first elected to the Ontario legislature in 2003 as the MPP for Don Valley West. She was Ontario's 25th Premier and leader of the Ontario Liberal Party January, 2013 to June 2018. Kathleen has dedicated her professional life to building a better province for the people of Ontario. She is guided by the values and principles that knit this province together: fairness, diversity, collaboration and creativity. Kathleen has served as Ontario's Minister of Municipal Affairs and Housing, Minister of Aboriginal Affairs, Minister of Transportation, Minister of Education and Minister of Agriculture and Food. As the Minister of Municipal Affairs and Housing, Kathleen finalized a new funding agreement with the federal government to improve access to affordable housing.
Aditi Sivakumar
Aditi is a medical student and a passionate advocate for gender equality, with a focus on ending gender-based violence. Aditi founded the "My Empowerment (ME) Packs" which are wellness kits containing comprehensive resource booklets for youth facing homelessness and women facing violence. She created "Everyday Essential Express", a contactless delivery service for domestic violence shelters across the Ottawa-region during the pandemic. She is also creating the "My Empowerment Platform", a web application for women and girls facing violence in Canada. She was selected by the Duke of Edinburgh International Award Canada to facilitate a lunch regarding gender equality in the workplace with HRH the Countess of Wessex and was invited to speak to HRH Prince William at Kensington Palace about her work. She is a 25×25 She Decides Young Leader, a 2020 Women Deliver Young Leader and was the only Canadian to receive the 2019 Princess Diana Legacy Award.
The Next 50 Years: A youth perspective on current challenges and action for the next five decades 
Ishita Aggarwal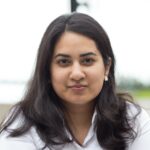 Ishita Aggarwal completed an Honours Bachelor of Science at the University of Toronto and a Master of Public Health at Western University. She is currently a first-year medical student at Queen's University. She has a keen interest in health and human rights, gender equality, and social sustainability. In April 2016, Ishita founded MOM'S THE WORD (MTW), a sexual and maternal health community organization. MTW hosts free prenatal workshops for homeless and low-income pregnant women and advises sexual assault and rape victims on available community resources. To date, MTW has provided aid to thousands of marginalized girls and women. For her work, Ishita has been named a Top 30 Under 30 Sustainability Leader, Top 25 Canadian Immigrant, Queen's Young Leader, L'Oréal Paris Woman of Worth, and Top 25 Women of Influence, among others. In her spare time, Ishita enjoys reading, writing, and exploring her city's art and food scene.
Mukisa Kakembo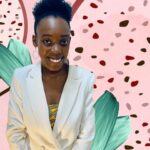 Mukisa is a student at Dalhousie's Schulich School of Law interested in advancing the protection of human rights and access to justice. She is on the board of directors of the Delmore 'Buddy' Daye Learning Institute, and co-chair of their first Black Youth Advisory Council. The council shares their experiences with the local education system to identify systemic barriers and challenges youth face to provide the board with advice on how to better support African Nova Scotian learners. Kakembo was awarded the Pink Larkin Internship in 2019, a summer internship in law for a first-year diversity student. She spent her summer working at the Elizabeth Fry Society of Mainland Nova Scotia, a local non-profit organization that engages with vulnerable women to foster personal empowerment and address the root causes of criminalization. Her goal going into her internship was to learn to advocate for human rights. "As a student in the Indigenous Blacks and Mik'maq Initiative, I want to use my future legal career to work on issues of equality and equity, to meaningfully support my community."
Kakembo achieved her goal and more. "My internship gave me the opportunity to provide legal support for women in Nova Scotia and advocate for the rights of diverse cis and LGBTQ+ women. I gained experience in the field of prison law, criminal law, civil law and family law. It was a unique opportunity to work with clients and support them through some of the most difficult circumstances of their life. It was an emotional, yet very empowering journey.
Fae Johnstone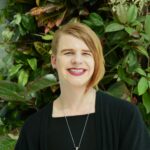 Fae Johnstone (they/she) is a Principal Consultant with Wisdom2Action Consulting Ltd. (W2A), based on Algonquin territory (Ottawa, ON). Fae is a sought-after 2SLGBTQ+ inclusion and Gender-Based Violence expert, writer and organizer. With W2A, Fae has led local, provincial and national initiatives focused on 2SLGBTQ+ communities, mental health, gender-based violence and other important issues. Fae currently serves on the board of directors of Kind Space and the Ontario Youth Suicide Prevention Leadership Committee. Fae was the 2019 recipient of the LGBT Youth Line Trans Activism award. Last but certainly not least, Fae is known for her deep love of ferrets and her involvement with the Ferret Rescue Society of Ottawa. Find her on Twitter: @FaeJohnstone.
Erika Dupuis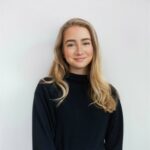 Erika is a practicing registered Social Worker in the greater Toronto area and is a continuing education student at New York University and is a recent graduate of the Master of Social Work program at Ryerson University. Erika is particularly interested in the intersections between food justice, harm reduction, and sexual and reproductive health and autonomy with a youth lens. In all endeavours, Erika strives towards ensuring that policies are accessible to those most affected by their shortcomings by exploring how young people can work together locally and globally to achieve equitable and sustainable outcomes. 
Erika currently sits as the Country Coordinator of the Canadian chapter of the International Youth Alliance for Family Planning, an international NGO that works to support and expand upon adolescent and youth sexual health education across the globe. As well, Erika is currently Vice-Chair of the Toronto Youth Food Policy Council and is an alumnus of the Toronto Youth Cabinet. Erika currently sits on the Board of Directors for Charlie's FreeWheels and the Canadian Students for Sensible Drug Policy.
Nikki Fraser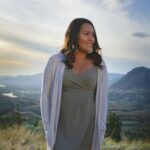 Nikki Fraser is an Indigenous advocate from Kamloops, B.C. Canada. She started Uniting Our Voices, a platform working for and towards inclusion and equality by creating a space for more Indigenous voices to be heard, to build connections, and inspire more changemakers through stories and her engagements. She is involved in Indigenous research and advocacy through a gender-sensitive lens. Nikki is apart of the United Nations Young Leader for the Sustainable Development Goals for the United Nations Youth Envoy, a student at Thompson Rivers University and was one of Flare Magazine's 50+ women #HowIMadeit 2019/2020 list.