June 2023 Newsletter
Thank you for joining the CanWaCH Academy
Last week marked the 2023 CanWaCH Academy, bringing together CanWaCH member organizations, sector partners and their team members in an enriching week of sharing and learning. Thank you to all our speakers for sharing your expertise and to everyone that joined us across the four days! Stay tuned for the session recordings and resources which will be shared with participants over the coming week.
Webinar! New findings: Canadian perspectives on ODA and Canada on the world stage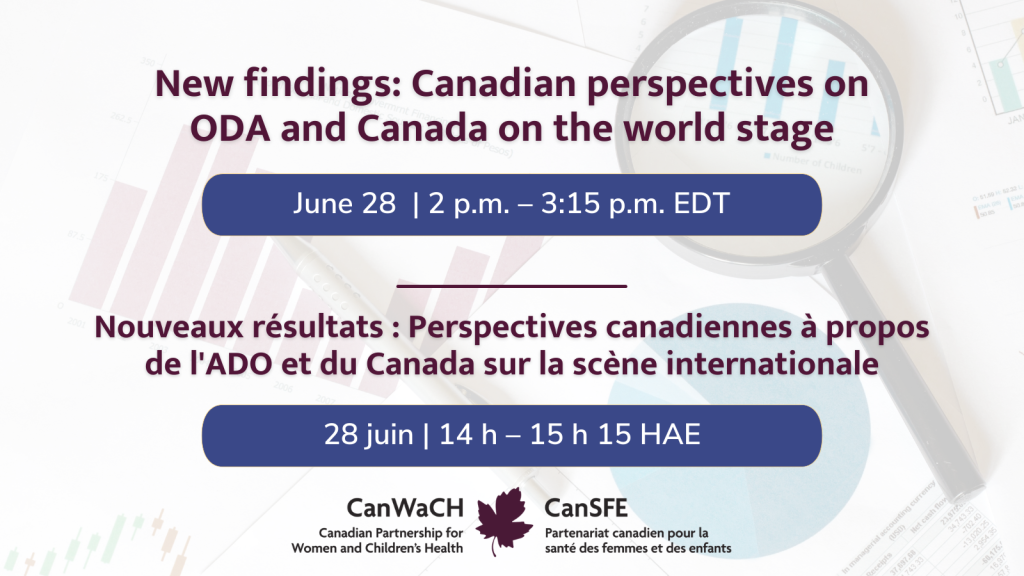 Join CanWaCH and members of the Public Opinion Research Working Group on Wednesday, June 28th at 2 p.m. as Abacus Data provides a sneak peek at our June 2023 survey of Canadians on international development assistance and Canada's role on the world stage.
David Coletto, Chairman and CEO of Abacus Data, will share polling results and related insights to help inform public engagement, stakeholder engagement and other activities by CanWaCH members and partners.
Gender equality movement comes together at Equal Futures 2023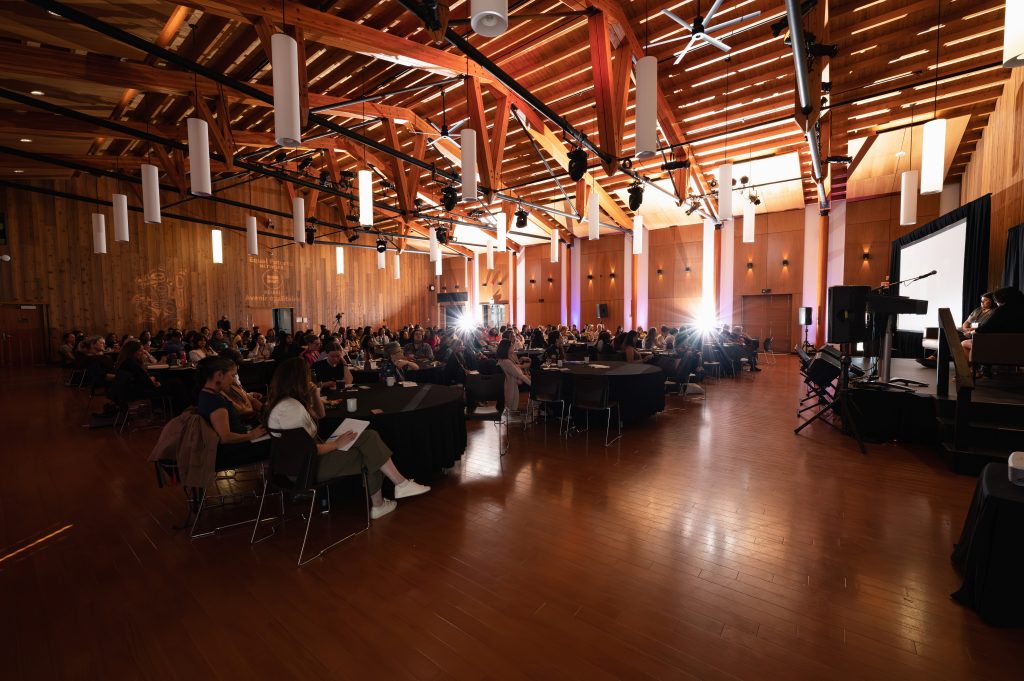 Held on the traditional territories of Kwanlin Dün First Nation and Ta'an Kwäch'än Council, also known as Whitehorse, Equal Futures 2023 brought together the gender equality movement, in all its diversity, from coast to coast to coast. The summit featured reflections on the challenges and setbacks faced within the movement, created opportunities for collaboration and shared moments of inspiration and celebration within efforts to promote gender equality. CanWaCH CEO Julia Anderson joined the CBC Yukon Morning with Elyn Jones to talk about the summit. You can listen to the conversation here and view photos from the summit here.
Meet fellow Canadian partners attending Women Deliver 2023
CanWaCH is looking forward to attending the Women Deliver conference in Kigali, Rwanda! Mark your calendars –we will be hosting a get together for Canadian partners on the evening of Wednesday, July 19. If you are attending Women Deliver in-person, we'd love for you to be there. We will also be sharing a list of in-person members and partners you can connect with. Details to follow shortly. If you have yet to do so, please fill out this survey to tell us about your attendance.
Stay tuned: For those attending in-person and virtually, we will be sharing a guide to Canadian content at Women Deliver. Be sure to keep an eye on CanWaCH social media!
What we heard during the first Global Health Impact Summit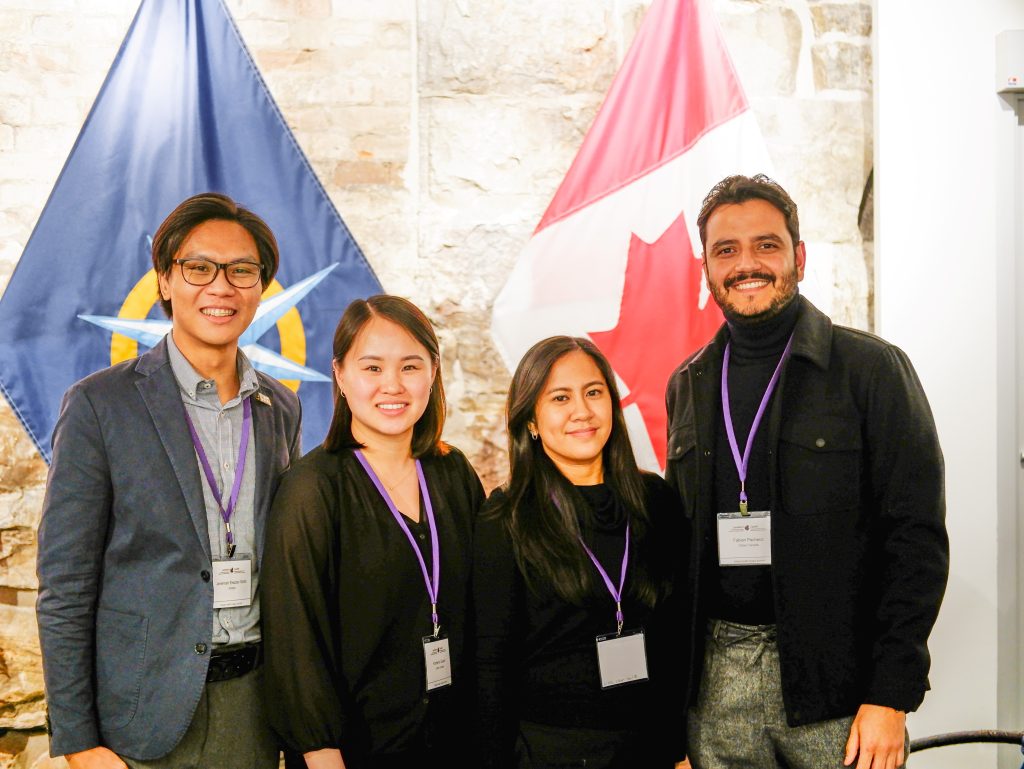 Through the theme, "building bridges towards shared impact and accountability in sexual and reproductive health rights", the Global Health Impact Summit saw Canadian organizations present 17 active projects of every size, scope and stage of implementation in a series of "live workshopping" sessions. Presenters engaged with a panel of technical experts for a deeper dive on their challenges and triumphs, and watched their peers do the same. Read a summary of key takeaways here.
A warm welcome to the newest CanWaCH members
We're thrilled to welcome Compassion Canada, the Foundation for Intercultural and Interreligious Dialogue Initiatives (FIIDI) and Women's Global Health Innovations (WGHI) to the CanWaCH membership!
Compassion Canada works to help children living in poverty gain access to education, healthcare, nutrition and spiritual nourishment. The organization runs various projects and initiatives, including clean water initiatives, health and nutrition programs, and disaster relief efforts. They also provide resources and training to help families and communities become more self-sufficient.
FIIDI brings together traditional and religious leaders and actors including women, children and youth to support active peacebuilding and the development of skills that promote a culture of peaceful coexistence, overcoming prejudice, intolerance and minimizing risks of radicalization based on religion or belief.
WGHI is a social enterprise researching, developing and producing innovative period products and implementing menstrual health and hygiene programs in low and middle-income countries. In partnership with Canadian academic instructions, they research and develop novel period products focused on reducing period poverty, increasing choice and access, and improving health and socioeconomic outcomes for girls and women globally.
Nous vous invitons à participer au développement continu du Guide terminologique sur l'utilisation de termes techniques en matière d'égalité des genres du CanSFE
Avec l'évolution constante du lexique de l'égalité des genres, la création d'une harmonie entre les langues est de plus en plus importante. Suite à la séance Perdu (et retrouvé) dans la traduction de l'Académie du CanSFE, nous vous invitons à participer au développement continu du Guide terminologique sur l'utilisation de termes techniques en matière d'égalité des genres du CanSFE. Si vous souhaitez participer à ce groupe de travail, ainsi qu'aux discussions autour de la terminologie française, ajoutez votre nom à ce document. Si vous avez des questions veuillez-contacter Deborah Dahan – [email protected].
National Indigenous History Month and Pride Month
June marks National Indigenous History month – a month for everyone to learn about, reflect on and celebrate Indigenous Peoples, the traditional guardians of the lands and waters we have the privilege to live and work on. Save the Children Canada has compiled some suggestions to celebrate and honour the month with your family and friends. Check them out here.
Widely marked in Canada and around the world in June, Pride Month is a time to celebrate the 2SLGBTQ+ community, hold space for queer joy and commemorate the Stonewall Riots that sparked the gay liberation movement in 1969. Amid rising hate and increasingly mainstreamed anti-queer and anti-trans rhetoric, it is also a time to reflect on the discrimination, exclusion and harassment faced by the 2SLGBTQ+ community. Click here to learn about Jeunialissime, a partner in the Cuso International-led program Talents Pluriels, which aims to provide safe, inclusive, equitable economic growth for vulnerable youth, particularly young women and LGBTQ2I youth in the DRC.
News, Resources and Publications
Canada must prioritize midwifery as part of its development assistance, CanWaCH CEO Julia Anderson via Policy Options
Resilient health Systems for all call: Questions and Answers – Call for concept notes, Global Affairs Canada
2022 Action & Impact Report, Partners In Health Canada
2023 Mid-Year Report, Health Partners International of Canada
Calgary-based biosand filter organization celebrating 30 years of providing clean water, CTV News feature on the Centre for Affordable Water and Sanitation Technology (CAWST)
From menstrual misconceptions to period empowerment, Nutrition International
Girls Belong in School. Period (Video), Canadian Physicians for Aid and Relief
Lazos de Agua Program, One Drop
Nutrition International and Government of Pakistan launch NourishMaa – a campaign aimed at improving maternal nutrition, Nutrition International
Nutrition International launches implementation research studies in India to strengthen nutrition outcomes for mothers, infants and young children, Nutrition International
Q&A with vitamin A supplementation champions, Nutrition International
SickKids Centre for Global Child Health led IGNIT3 receives funding from Canadian Government to help address malnutrition in Ghana, Malawi and Pakistan, Nutrition International
Signatory period now open: ARC 2023 Survey, Anti-Racist Cooperation (ARC) Hub. Submission deadline: June 23
Supporting students' education in the Northwest Territories, Cuso International
Tech Incubator Accelerates Learning in Cameroon, Cuso International
Upcoming Events
June 16, Talking Data Equity with Artrese Morrison
June 16, Free from discrimination, violence and coercion: Upholding the right to bodily autonomy and informed consent for women and girls with disabilities
June 17, Youth Vision Summit
June 17, Youth Vision Summit – Networking Lunch
June 19, The Canadian Centre of Expertise on the Prevention of Sexual Exploitation and Abuse: GAC Dialogue
June 19-20, IGH Listening Tour
June 19-21, 2023 Canadian Evaluation Society Conference: Evaluation in a changing world
June 20, Building a Brighter Future: A Migrant and Refugee In-Person Town Hall
June 28, New findings: Canadian perspectives on ODA & Canada on the world stage
October 4-6, Canadian Association of Midwives Conference (Get 20% off conference tickets)
October 16-18, 2023 Canadian Conference for Global Health: "From rhetoric to action: moving policy, research, and practice Deadline for abstracts: June 7, 2023
October 17-20, What Works Global Summit 2023. Evidence for global challenges, co-hosted by the Campbell Collaboration and the Bruyère Research Institute
Add Your Event to Our Events Calendar
Jobs and Opportunities
Join the 2023 Global Health Students & Young Professionals Summit Planning Committee, Canadian Association for Global Health. Application deadline: June 20
Policy and Advocacy Officer, Results Canada. Application deadline: June 25
Gender Equality Volunteer Opportunities with Cuso International, Cuso International. Application deadline: June 30
Logistics Assistant, Canadian Association of Midwives. Application deadline: July 3
Call for Papers: Special Issue Topic Advancing our understanding of violence against children, International Society for the Prevention of Child Abuse and Neglect. Application deadline: October 31
Classroom Assistants 2023-2024, Cuso International
Communications Assistant – Honduras, Cuso International
Donor Relations and Marketing Coordinator, Seva Canada
Gender Advisor – Caribbean, Cuso International
Gender Equality Intern, Nutrition International
People and Culture Assistant (Human Resources Assistant), Canadian Feed the Children
Executive Assistant, Canadian Association of Midwives
Have an opportunity that you would like to share with us? Please contact us at [email protected].