2023 six months in: A CanWaCH mid-year recap!
What a year it has been so far! From vibrant in-person events to member milestones, and so much more in between, we look back at the past six months of 2023 in this special edition of the CanWaCH newsletter.
Rekindled connections, new partnerships and shared learning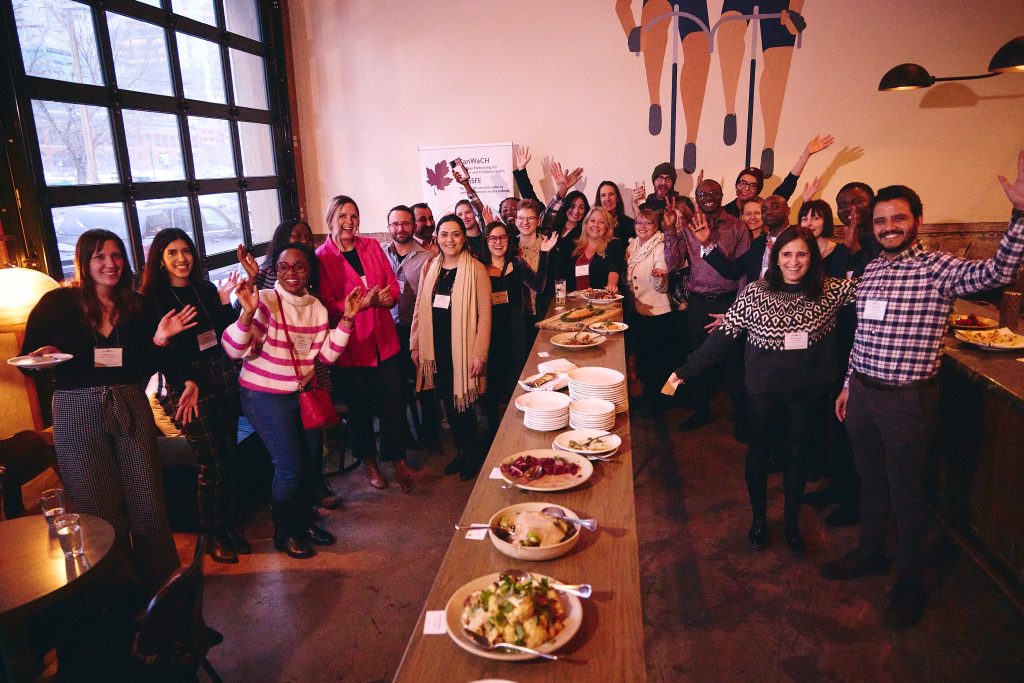 In-person and virtual events this year have brought members and partners together in moments that allowed us to share, learn, collaborate and connect. Through the CanWaCH Dialogues, leaders, professionals and practitioners in global health participated in engaging evenings of connection and conversation. In-person meetings with members during each day shared important reflections on their respective efforts to advance the health and rights of women and children. Look back at the Dialogues in pictures.
During the inaugural Global Health Impact Summit, Canadian organizations presented 17 active projects of every size, scope and stage of implementation in a series of "live workshopping" sessions held over two rich days of programming.
In June, we hosted the CanWaCH Academy, offering a wide range of practical workshops and training sessions carefully curated to meet the learning interests of CanWaCH members. The recordings and resources from the sessions are now available on this webpage.
Equal Futures 2023 brought together the gender equality movement, in all its diversity, from coast to coast to coast. Held on the traditional territories of Kwanlin Dün First Nation and Ta'an Kwäch'än Council, also known as Whitehorse, the summit welcomed over 200 in-person participants. Check out resources and recordings from the summit here.
Working together to support the health and rights of people around the world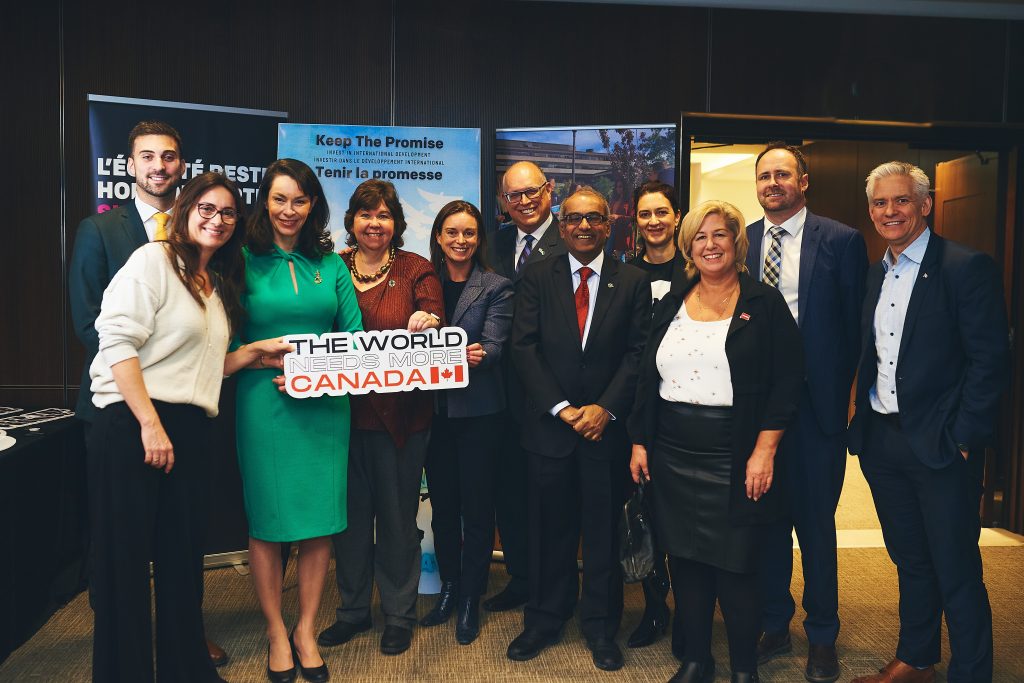 February marked international development week, Black history month and sexual and reproductive health awareness week! The eventful month featured a fully booked parliamentary reception, a youth roundtable with the Minister of International Development, a range of events hosted by the Anti-Racist Cooperation (ARC) Hub, the release of a new poll on Canadian awareness of international development efforts and an insightful stakeholder engagement workshop that followed the launch of Canada's 10-Year Commitment to Global Health and Rights 2020-2021 Annual Report.
International cooperation organizations, including several CanWaCH members, have worked together to respond swiftly and proactively to the devastation in Türkiye and Syria, the humanitarian crisis in Sudan and the attack on LGBTIQ rights in Uganda and around the world. Following the 2023 Federal Budget, a coalition of over 90 NGOs expressed their disappointment as a cut to foreign aid aid was announced amidst a world facing multiple crises.
Through the Aid for Afghanistan coalition, Canadian aid organizations have advocated for the removal of barriers to much needed aid in places including Afghanistan. The effect of the coalition's continuous hard work came to light in March as the Government of Canada tabled legislation amending the Criminal Code. Passed in June, Bill C-41 is a step forward to allowing Canadian aid organizations to operate in a neutral, impartial and independent manner in these exceptional circumstances.
Standing up for Sexual Health and Rights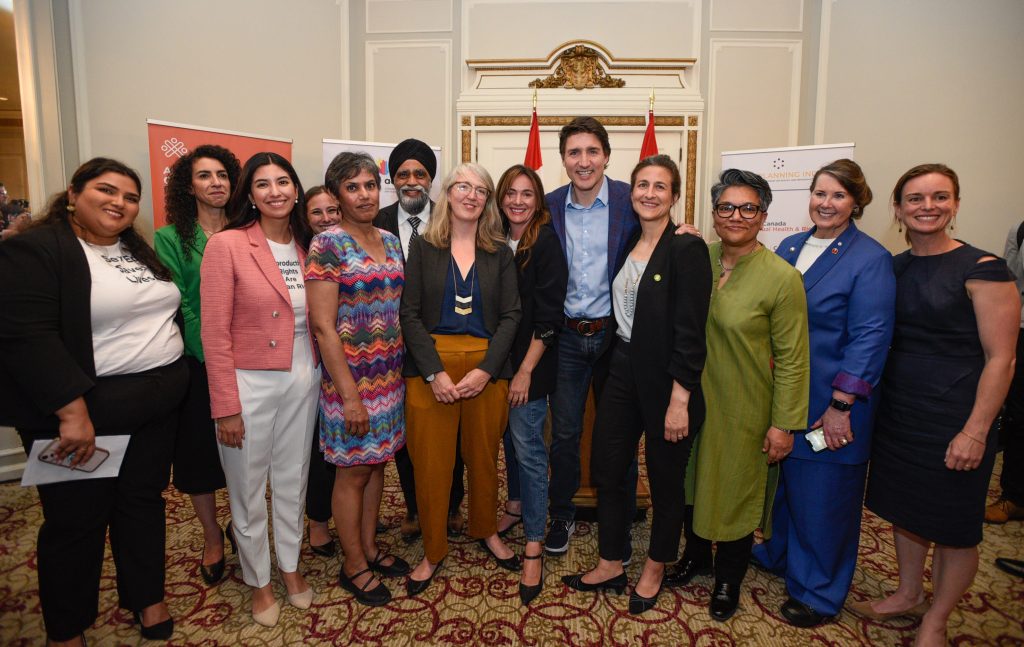 Earlier this year, CanWaCH CEO Julia Anderson spoke at the House of Commons Standing Committee on Foreign Affairs and International Development on the critical importance of investment in sexual and reproductive health and rights (SRHR) around the world. Ahead of the one year anniversary of the Supreme Court of the United States ruling to overturn Roe v. Wade, we were pleased to join Future Planning Initiative partners in Ottawa to rise up for SRHR. There, the Government of Canada announced a sharpening of its focus on the most neglected areas of SRHR and Prime Minister Justin Trudeau emphasized the importance of protecting SRHR in Canada and around the world.
Member milestones and A growing membership
We're thrilled to have welcomed nine new members to the CanWaCH membership in 2023! A very warm welcome to the Stephen Lewis Foundation, Her International, Canadian Physicians for Aid and Relief (CPAR), Centre interdisciplinaire de développement international en santé at the University of Sherbrooke, the International Development Institute at Humber College, Health Futures Inc, Compassion Canada, Foundation for Intercultural and Interreligious Dialogue Initiatives (FIIDI) and Women's Global Health Innovations (WGHI)! Learn more about their work in our April and June newsletters.
2023 also marks a number of anniversary milestones for CanWaCH members, including ZMQ Global's 25th anniversary, Amref Health Africa Canada's 50th anniversary, Operation Eyesight's 60th anniversary and Mission Inclusion's 75th anniversary.
Data matters: Our fourth Global Health Impact Report and new resources and tools
April saw us present our 2023 Global Health Impact Report! Our fourth edition, it provides a snapshot of the efforts being carried out by CanWaCH and Equal Futures Network members and partners to make universal access to healthcare, including sexual and reproductive health services, a reality, both in Canada and internationally. Read it here.
We're also excited to have shared a number of new resources this year. They include 11 Journeys Towards Advancing the Health and Rights of Women, Adolescent Girls and Children, findings from the second iteration of the Canadian Collaborative for Global Health, a French Data Analytics portal and a technical guidance notes on Ethics in MEAL for Health Rights Programming and using HMIS data in MEAL for health and rights programming.
CanWaCH in the News
On International Women's Day in March, we wrote about how 2023 can be a turning point to recovery from a year of setbacks in women's rights and gender equality. Read it in the Future of Good.
Looking for a weekend podcast? CanWaCH CEO Julia Anderson recently sat down with the Ellected podcast to talk about our history and work and the importance of international investment in the areas of women's and children's health. Tune in to episode 55!
On Your Radar for July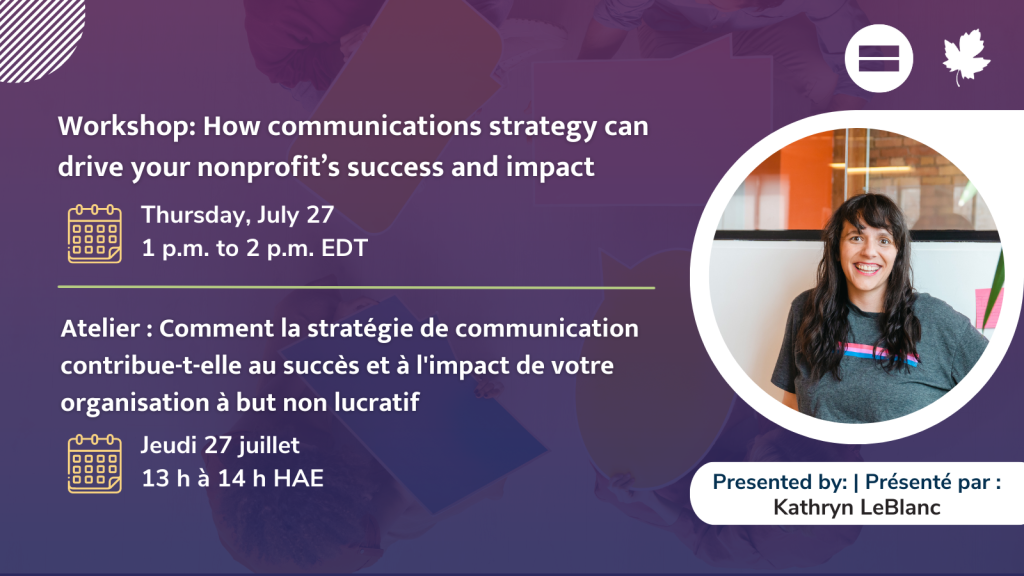 CanWaCH is looking forward to attending the Women Deliver 2023 conference in Kigali, Rwanda! Taking place from July 17 to 20, this year's theme is Spaces, Solidarity, and Solutions. Visit this page for a list of the official and unofficial side events, sessions and activities being hosted by CanWaCH members and partners!
Join us from 1 p.m. to 2 p.m. EDT on Thursday, July 27, for a workshop on how improving your organization's communications strategy can help you fulfill your mission and drive your social impact! Using examples with both a local, national, and international lens this session is applicable for any organization looking to improve your organizational communications strategy working in communities in Canada and around the world. Register here!