May 2023 Newsletter
Class is (almost) in session: CanWaCH Academy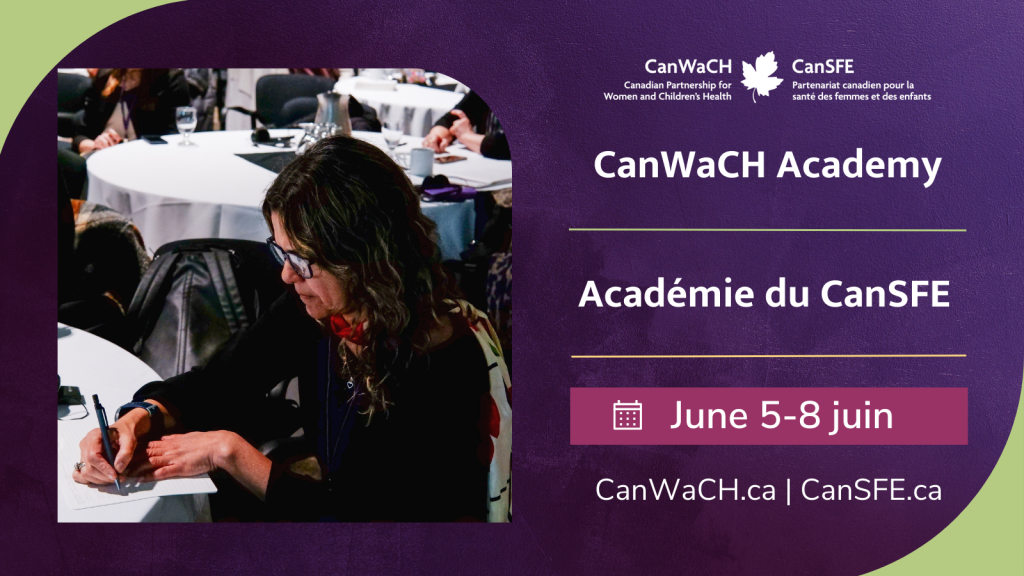 CanWaCH will once again host the CanWaCH Academy, a collection of 15 virtual workshops, tutorials and training sessions from June 5 to 8. This year, all sessions will take place between 10:30 a.m. and 4:30 p.m. EDT to facilitate participation from coast to coast to coast. Sessions will focus on knowledge and professional development to support CanWaCH member organizations and their team members in advancing health and rights for women, children and adolescents globally. Register today!
Last chance to register: Equal Futures 2023: A Gender Equality Summit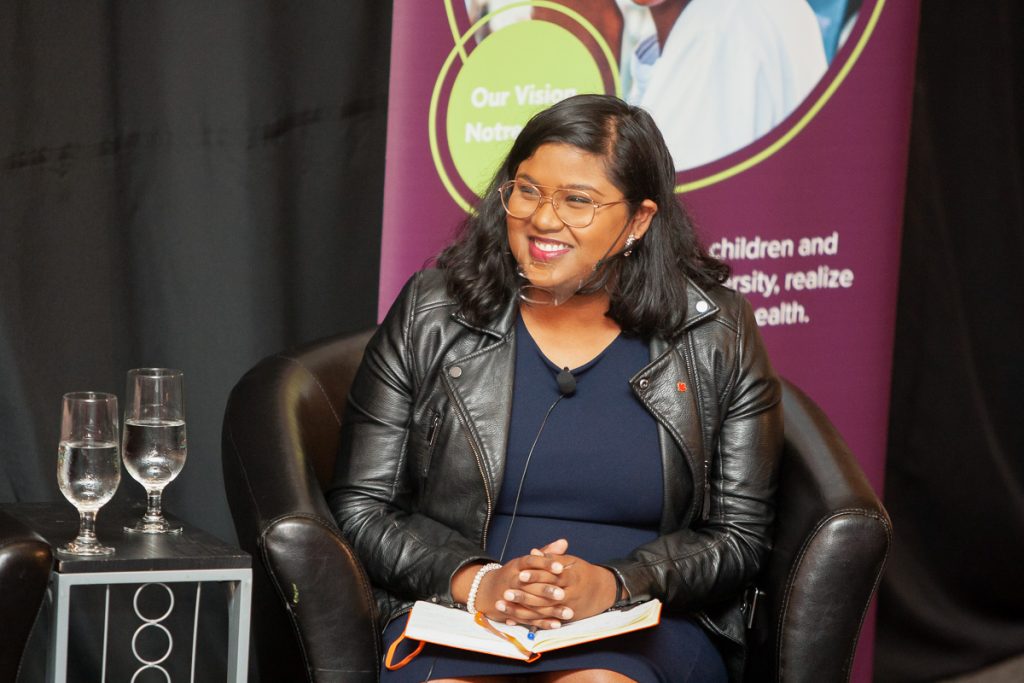 Equal Futures 2023: A Gender Equality Summit is just around the corner! Join the gathering of the gender equality movement, in all its diversity, for two days of rich programming on May 17 and 18 at the beautiful Kwanlin Dün Cultural Centre on the traditional territory of Kwanlin Dün First Nation and Ta'an Kwäch'än Council, also known as Whitehorse.
We are pleased to offer a free webcast option on May 17-18, 2023 for those who are unable to attend the summit in-person! Be sure to register early to join Equal Futures 2023 Connect, a community bringing together in-person and online participants taking part in the summit!
Call for nominations: Youth working group
Are you between the ages of 18-30 and passionate about global health, gender equality and youth? Consider applying for CanWaCH's youth working group! Applications are now open and close on Sunday, June 11 at 11:59 PM EDT. Click here for more information.
CanWaCH hosts first Global Health Impact Summit
The inaugural Global Health Impact Summit brought together representatives from CanWaCH member and partner organizations in a series of "live workshopping" sessions presenting active projects. A rich two days of programming saw participants take a deep dive into sexual and reproductive health and rights project implementation, exploring the challenges, successes and impact of project efforts. Look back at the summit in pictures!
CanWaCH Dialogues: Ottawa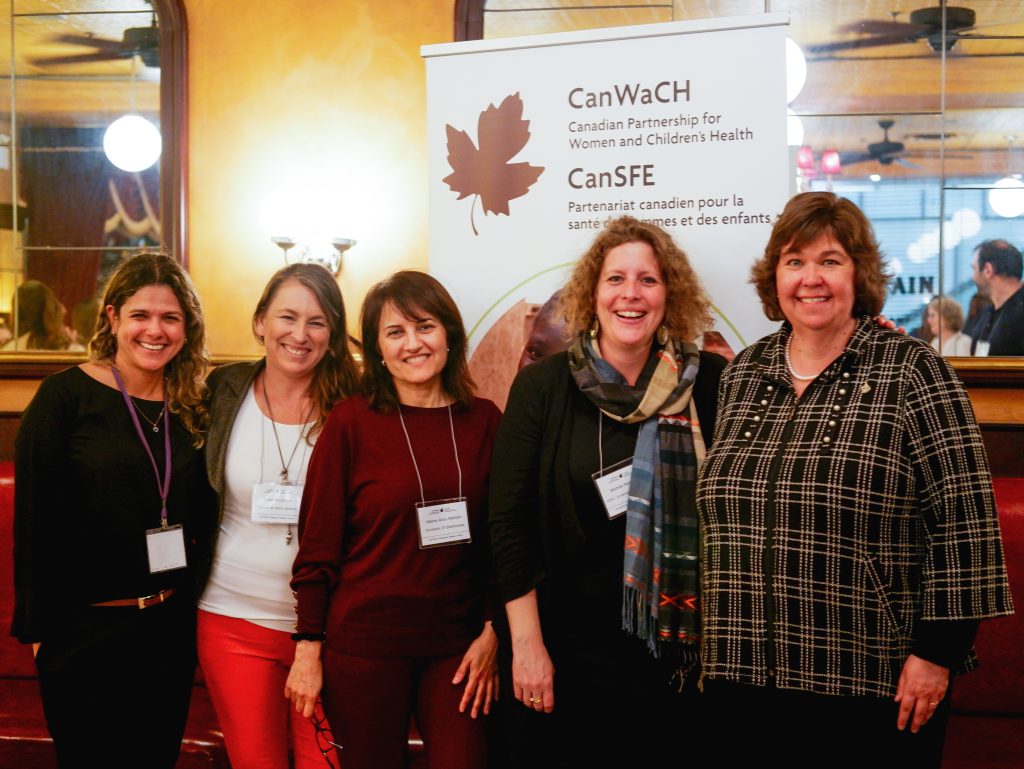 We were delighted to connect with members and partners in Ottawa as part of our CanWaCH Dialogues! The latest dialogue welcomed leaders, professionals and practitioners in global health in an evening that featured engaging conversations and vibrant connections. Thank you to all for joining us. Look back at the Dialogues in pictures by visiting the CanWaCH Dialogues Gallery!
Responding to the crisis in Sudan
Prior to the escalation in conflict in Sudan, 30% of the country's 49 million population were in need of humanitarian assistance, with more than 11 million people acutely food insecure, or unable to access sufficient nutritious food. CanWaCH members and partners, including Action Against Hunger, are highlighting how the conflict is deepening food insecurity and threatening the health and well-being of women and children. Visit the Humanitarian Coalition, a collective of leading aid organizations, to learn more about the response to the crisis.
Introducing the 2023 Global Health Impact Report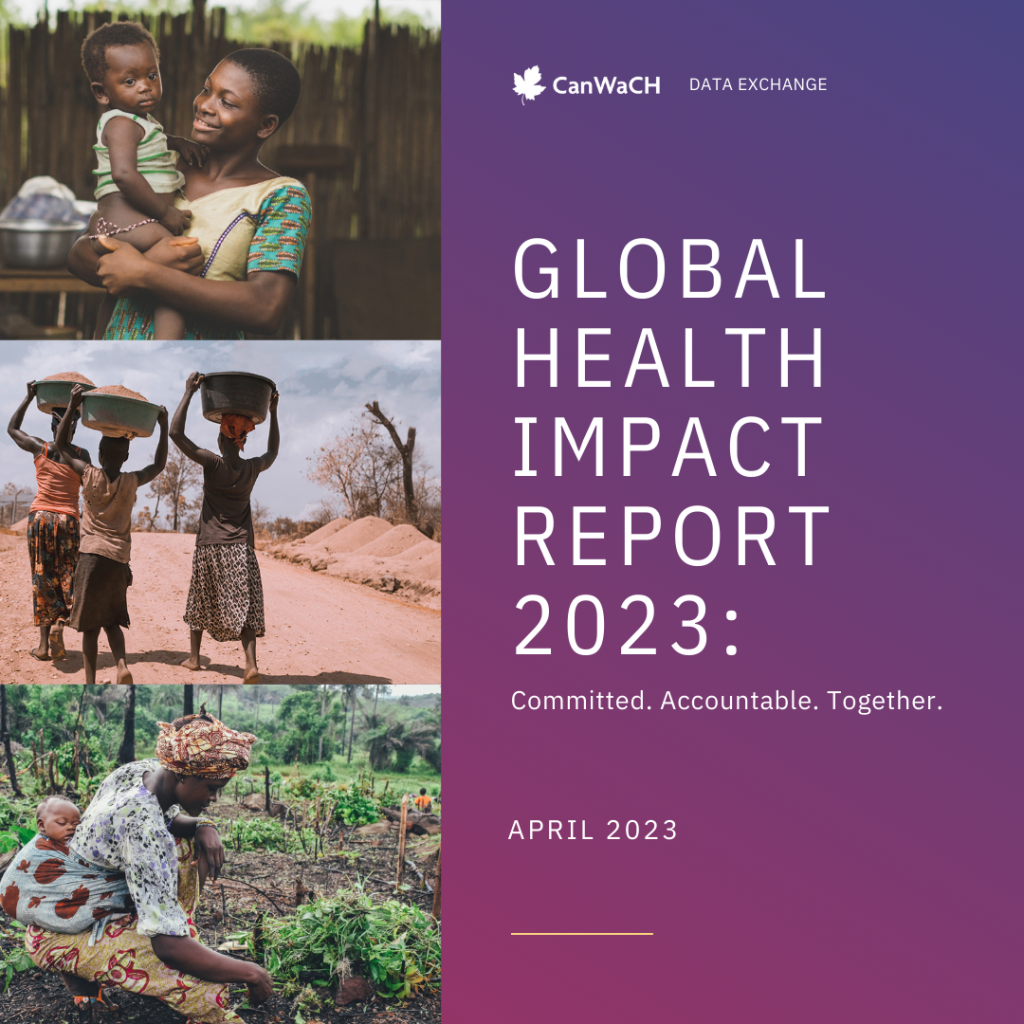 CanWaCH is excited to announce the release of our 2023 Global Health Impact Report!
As we continue to discover the depth of the impact of the Covid-19 pandemic, and the rights to health disproportionately undermined for women and girls, the report provides a snapshot of the efforts being carried out by CanWaCH and Equal Futures Network members and partners to make universal access to healthcare, including sexual and reproductive health services, a reality, both in Canada and internationally.
Initiative spotlight: Indigenous water allyship
In partnership with the Centre for Indigenous Environmental Resources, CanWaCH member One Drop Foundation has recently launched the Indigenous Water Allyship, a program that is co-designed and implemented with the active involvement of First Nations, Métis, and Inuit youth and their communities. Its first phase (2023-2024), the Indigenous Youth, Art and Water Initiative, is meant to empower Indigenous youth to express their voice and vision around water-related challenges through art and community-based approaches.
Learn more about the Allyship and how you can get involved here.
News, Publications and Resources
Without a foundation of gender equality, health infrastructure everywhere will continue to crumble, CanWaCH CEO Julia Anderson via the Hill Times
Complex Issues Technical Briefs, CanWaCH Gender Equality Working Group
Addressing Children's Education Needs through a Commitment to Growth and Development, Human Concern International via CanWaCH ThriveHire Files
Canada announces expansion and renewal of Women's Voice and Leadership program, Global Affairs Canada
Better together: The power of vitamin A and vaccines for child survival, Nutrition International
Climat de justice: investir dans l'égalité, Oxfam-Québec
Changing the approach for a changing need. Knowledge infrastructure for the nonprofit sector: building a new field of practice, Ajah
EDC Case Studies, Humber College, IDI
ICFP 2022 Final Recap report, International Conference on Family Planning
L'approche du triple Nexus – Une réponse collective aux causes et aux effets des crises, USI (French Only)
Nutrition International launches free online course to build leadership capacity in the nutrition sector, Nutrition International
Progressive cash for the anti-LGBTQI backlash?, The Institute for Journalism and Social Change
Supporting young leaders in their communities, Cuso International
Sustainable farming program improves food security and empowers women with disabilities, Cuso International
Transnational feminist movement: A transforming Perspective and Practice (Video), Coady Institute's International Centre for Women's Leadership
Water: a women's issue, CAWST
What worked? What didn't? What's next?: 2023 progress report on the global action plan for healthy lives and well-being for all, WHO
7 Ways Community Health Workers Support Patients, Partners in Health
Upcoming Events
May 11, Empowering and Engaging Youth: Sexual and Reproductive Health and Mental Health of Young People – CanWaCH Youth Working Group
May 2 -24, Lives In The Balance Series
May 17-18, Equal Futures Network Summit
May 18, Assessing factors that impact maternal health outcomes in Maroodijeh region, Somaliland: a mixed Methods study
May 23-June 9, Summer Institute in Peace, Health and Sustainability with the Pegasus Institute (McGill University, Online).
May 26 – 28, Plan International Canada's Youth Summit 2023
June 13-15, Online Course – Gender Equality and Global Health: Practical approaches for gender-transformative change (Registration open now. Limited to a maximum of 100 participants.)
June 13-15, Global Community Health Annual workshop, 3d Edition: "Sustainable community health: practice-based solutions for today's challenges"
June 19-22, Summer Institute on Sustainable Health Systems
October 16-18, 2023 Canadian Conference for Global Health: "From rhetoric to action: moving policy, research, and practice" Deadline for abstracts: June 7, 2023
October 17-20, What Works Global Summit 2023. Evidence for global challenges, co-hosted by the Campbell Collaboration and the Bruyère Research Institute
Add Your Event to Our Events Calendar
Jobs and Opportunities
Request For Proposals – Exhibition Development, Design, Fabrication, and Tour, Aga Khan Foundation Canada. Application deadline: May 12
Fund Development Officer: Direct Response, Action Canada for Sexual Health & Rights, May 14
Project Manager, Action Against Hunger. Application deadline: May 14
Canadian Network for NTDs Research Award, Canadian Network for NTDs. Application deadline: May 14. Criteria to apply
Gender Officer, Action Against Hunger. May 14
Administrative Coordinator, Partners In Health Canada. Application deadline: May 16
Officer, Monthly Giving, UNICEF Canada. Application deadline: May 17
Responsable des communications, Réseau francophone international pour la promotion de la
santé (RÉFIPS). Application deadline: May 19
Manager, Philanthropy, Health Partners International of Canada (HPIC), May 28
Vice President, Philanthropy, Brand & Communications, Canadian Feed the Children, May 31
Indigenous Innovation Initiative – Request For Proposals, Grand Challenges Canada. Application deadline: June 1
Development Coordinator, Partners In Health Canada. Application deadline: June 5
Gender Equality Volunteer Opportunities with Cuso International, Cuso International. Application deadline: June 30
Call for Papers: Special Issue Topic Advancing our understanding of violence against children, International Society for the Prevention of Child Abuse and Neglect. Deadline: October 31
El Salvador – Gender and Care Advisor, Oxfam Québec
Ghana – Gender Justice Advisor, Oxfam Québec
Have an opportunity that you would like to share with us? Please contact us at [email protected].