March 2022 Newsletter
Save the Date: Join us for CanWaCH Academy
Join us for CanWaCH Academy! Sessions will be held virtually daily from 11:00 am to 3:00 pm EDT from May 2-5, 2022. A wide range of practical workshops and training sessions will be available for members working in finance and operations, communications and public engagement, gender equality and programming, and monitoring and evaluation. Stay tuned for more details!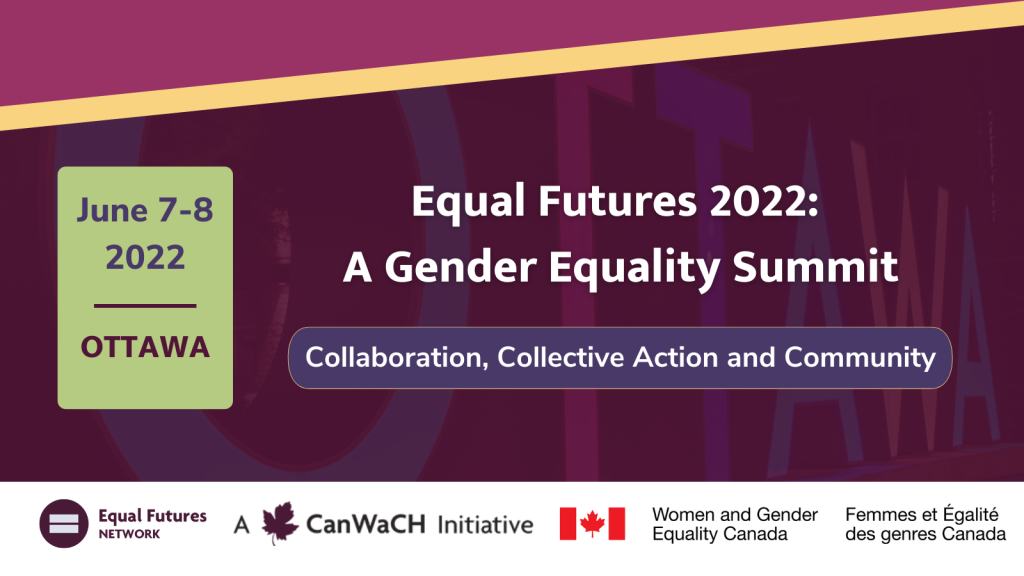 Equal Futures Network's First-Ever Gender Equality Summit Coming to Ottawa This June!
Equal Futures 2022: A Gender Equality Summit, will be hosted by the Equal Futures Network, an initiative of CanWaCH, in Ottawa from June 7-8, 2022!
Through the theme "Collaboration, Collective Action and Community", the summit will provide an in-person forum for the gender equality movement, in all of its diversity, to build connections, strengthen capacity, share expertise, and shape a path towards a fairer and more equitable Canada. The summit will also be webcast in English and French for those who are unable to attend in-person and ensure access to all.
Stay tuned for more updates! More information, including programming and registration details will be communicated through the Equal Futures: A Gender Equality Summit mailing list and the Equal Futures Network's social media channels.
Equal Futures 2022: A Gender Equality Summit, is supported by Women and Gender Equality Canada.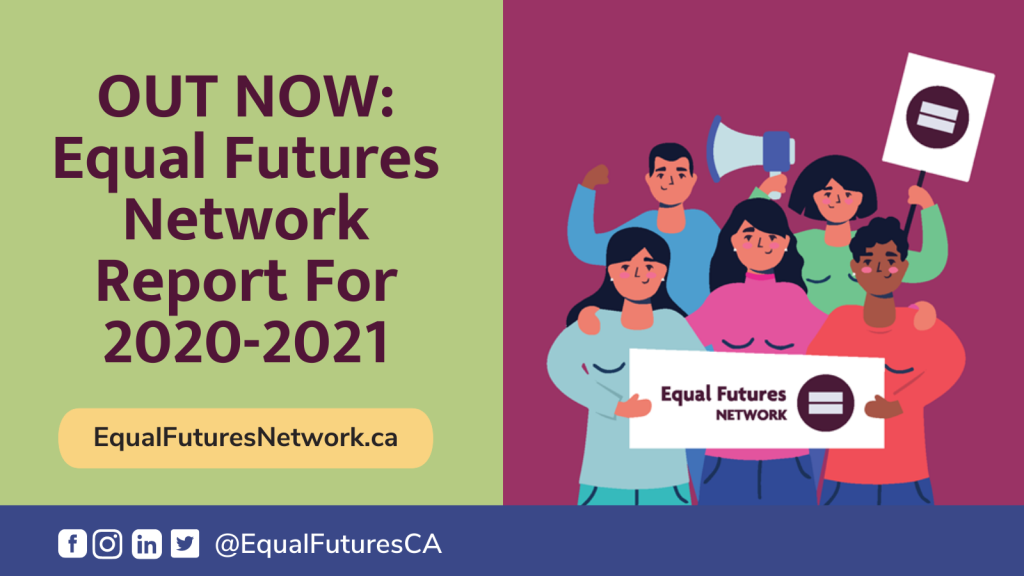 Looking back at the first year of the Equal Futures Network
Since its launch in December 2020, the Equal Futures Network has mobilized communities and organizations across Canada. Rallying around the collective efforts of past and present gender equality and women's empowerment movements, the Equal Futures Network has created a community of support for organizations and individuals driving progress for gender equality and social justice in their communities.
Look back at the first year of the Equal Futures Network, read the 2020-2021 report.
Listen to our #BreakTheBiasChat on family planning!
On International Women's Day, CanWaCH hosted a Twitter Space conversation about family planning myths and misconceptions in partnership with the Canadian chapter of the International Youth Alliance for Family Planning (IYAFP).
Listen to the recording of this conversation about the impact of COVID-19 and climate change on access to sexual and reproductive health and rights (SRHR) and family planning services featuring Sophie Arseneault and Ashli Au from IYAFP Canada, Sabrina Grover from Shakti Strategies, and Marianela Martinez from the Youth Coalition for Sexual and Reproductive Rights.
Call for Nominations: CanWaCH's Public Engagement Working Group
Join CanWaCH's Public Engagement Working Group (PEWG) to help provide input, expertise and advice towards CanWaCH's public engagement coordination. Submit your nomination by 5:00 pm EDT on Thursday, April 14, 2022. If you have any questions, please contact Lauren Murray, Communications Manager.
Data Matters: Add Your Data to the CanWaCH Project Explorer
Thank you for sharing your data with us during our winter data drive! Project information will continue to be accepted throughout the year. To add your data to the CanWaCH Project Explorer and showcase your organization's contributions to global health and gender equality, kindly fill out this Excel template with detailed information about your projects and email it to Imaeyen Okon, Senior Data Management Officer.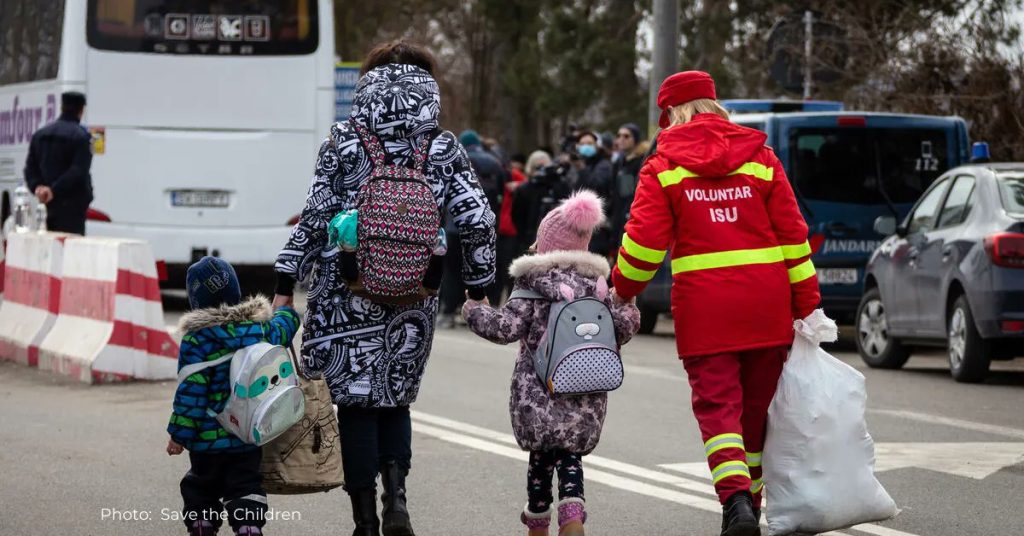 Responding to the Ukraine Crisis: The Humanitarian Coalition
The Humanitarian Coalition is responding to the Ukraine crisis. Bringing together leading Canadian charities, including a number of CanWaCH members, the Humanitarian Coalition unites its twelve members' efforts in cases of humanitarian crises in order to respond quickly and effectively. Learn more about the Humanitarian Coalition and their efforts in Ukraine by visiting this page.
Join Plan International Canada for World Tuberculosis Day
In recognition of World Tuberculosis Day, Plan International Canada invites you to participate in an upcoming virtual French-language session on March 30 at 9:30 a.m. EDT. Discuss women's health, the importance of patient and survivor perspectives and gender equality as we work together to end tuberculosis in communities across Canada and around the world.
Expert panelists will examine international perspectives and invite participants to share their own experiences and expertise. Fill out this form to save your spot. (Please note this event will only be taking place in French.) For more information, please email [email protected].
News and Resources:
Canada's humanitarian assistance for Ukraine, Global Affairs Canada
Canada announces $67.5 million in funding for projects putting gender equality at heart of climate action, Global Affairs Canada
Five ways to promote women's leadership, Nutrition International
Gender equality website provides a tool to 'change minds and behaviours' in Honduras, Cuso International
Health resources to help families and caregivers learn about common childhood illnesses, ECHO Research
Multi-Sectoral Needs Assessment – Afghanistan, CARE Canada
Rapid Gender Analysis Ukraine, CARE Canada
Roadblocks at the last mile: What's slowing down vaccines in Zambia, CARE Canada
She Told Us So (Again) – Rapid Gender Analysis, CARE International
"Stronger Together": Helping to build community resilience Virtual Town Hall (Video), Cuso International
UCalgary research program grounded in community improving health for Indigenous women, University of Calgary
Women Inspiring Women – A Month-Long Celebration of International Women's Day, Cuso International
Events
March 20, Journée internationale de la francophonie
March 22, World Water Day
March 24, World Tuberculosis Day
March 24, Family Planning in a Climate Crisis: Building Resilience for Women and Girls
March 24-25, Rethinking Public Engagement: Decolonial, Anti-Racist and Feminist Approaches
March 30, Join Plan International Canada for a World Tuberculosis Day Discussion
April 4 – 8, World Health Worker Week 2022
April 7, World Health Day
Jobs and Opportunities
CanWaCH, Senior Advisor, Policy and Government Relations, Canada
CanWaCH, Public Engagement Working Group: 2022 Call for Nominations, International
Canadian Red Cross, Director – Recovery Operations, BC, Canada
Cuso International, International and Online Volunteer opportunities, International
Ethiopiaid Canada, Executive Director, Canada
Grand Challenges Canada, Impact Measurement Associate, Canada
International Development Research Centre, Upcoming Funding Opportunity: Women RISE: Research to support women's health and economic empowerment for a COVID-19 Recovery that is Inclusive, Sustainable and Equitable, International
Oxfam Canada, Director, Communications and Public Engagement, Canada
Seva Canada, Executive Director, Canada
TakingITGlobal, Rising Youth Grant, Canada
Have an opportunity that you would like to share with us? Please contact us at [email protected].