Data for Impact: December 2022
Happy Holidays from the CanWaCH Metrics Team!
Thank you for following along with our Data for Impact Bulletin. We wish you and yours all the best for the holiday season and look forward to connecting with you in the New Year!
Introducing the CanWaCH Data Analytics Portal!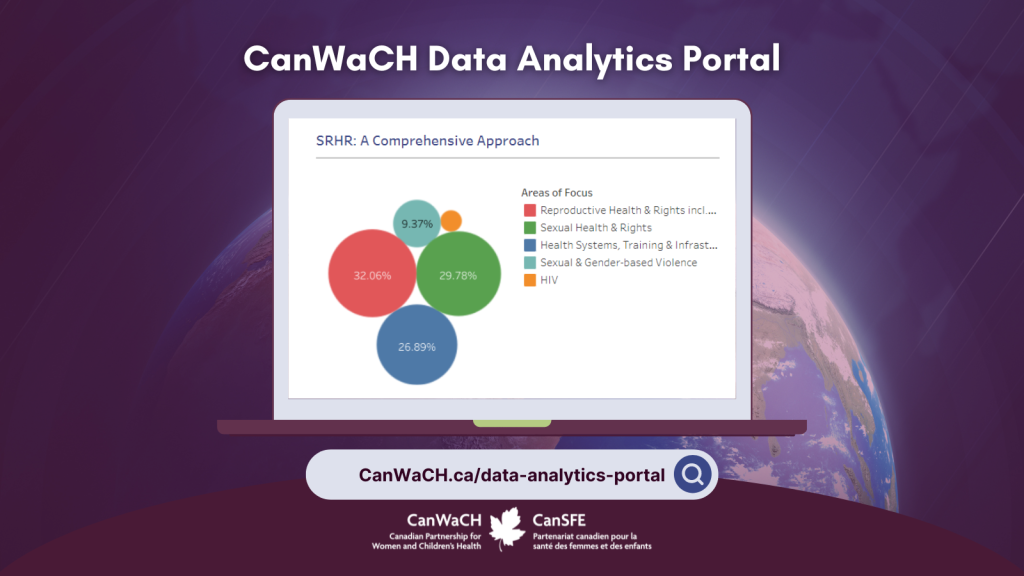 CanWaCH is thrilled to launch our new data analytics portal focusing on Sexual and Reproductive Health and Rights. The portal summarizes and visualizes project data, illustrating support provided to advance the health and rights of women, adolescents and girls around the world. The portal is currently available in English. A French version is currently in production and will be available in the coming year.
CanWaCH Co-Hosts Symposium Examining Tools to Measure Gender Transformative Change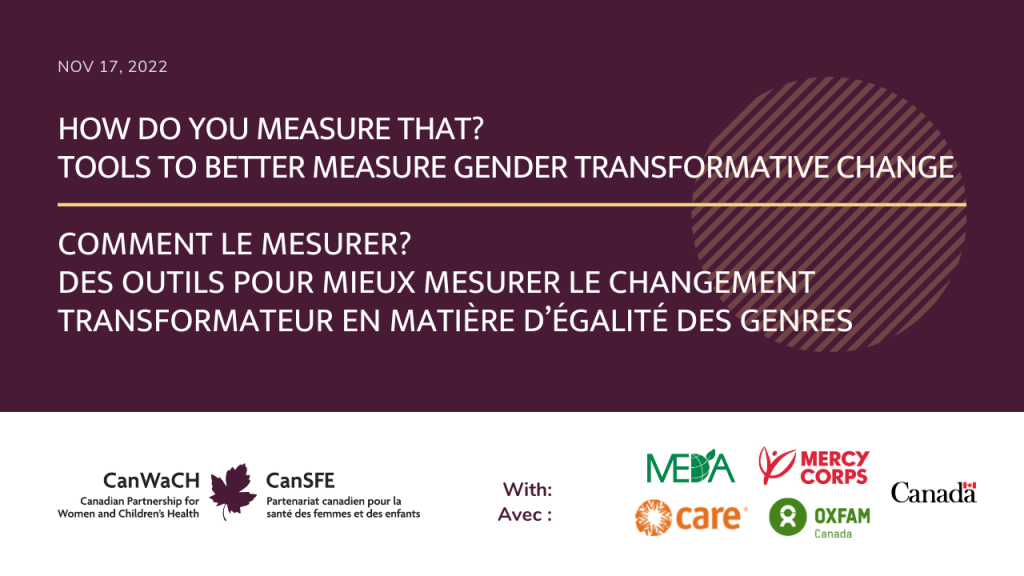 Presented by CanWaCH, Global Affairs Canada, MEDA, Mercy Corps and Oxfam Canada, the symposium How do you measure that? Tools to better measure gender transformative change examined tools for measuring gender equality and empowerment. Watch the recording here. View the tools discussed below:
Canadian Collaborative for Global Health: Digital Storytelling as a tool in Global Health
CanWaCH supported Canadian Collaborative for Global Health Project, Digital Storytelling for Global Health Research and Action, held a webinar on Digital storytelling (DST) as a tool in Global Health. The webinar highlighted a powerful tool to collect qualitative data and apply decolonial approaches, using participatory visual media creation methodology that "guides participants in the creation of their own short films". This approach was also presented in a live symposium at the 28th Canadian Conference on Global Health.
In Review: Canadian Conference on Global Health 2022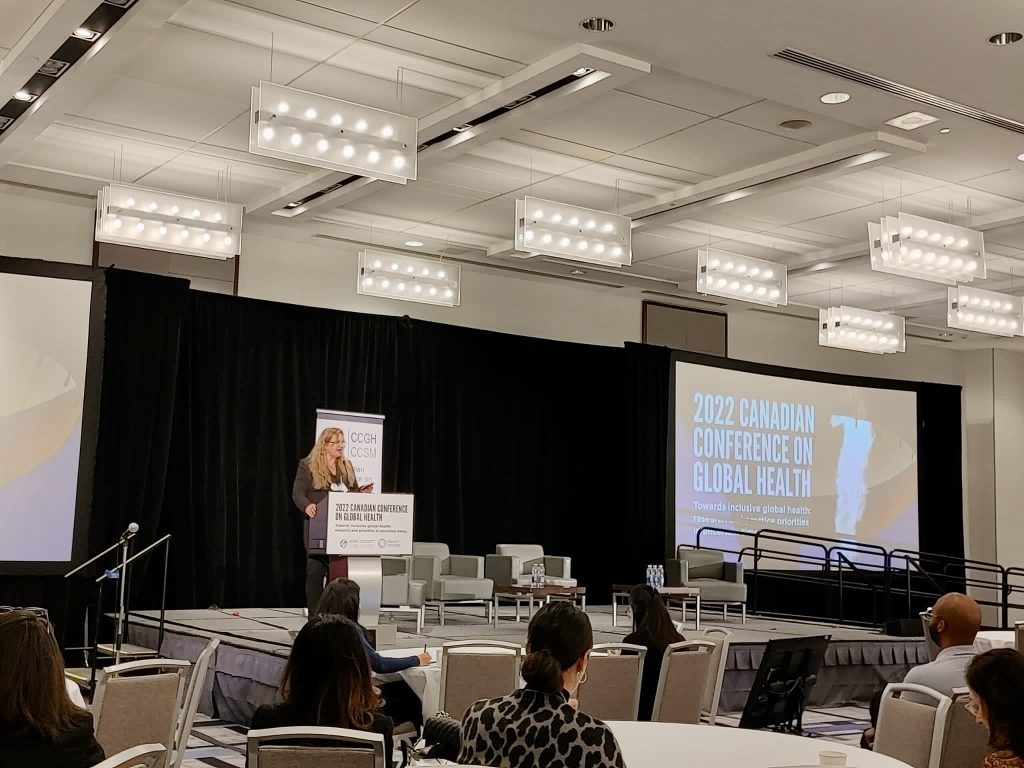 At the 28th Canadian Conference on Global Health (CCGH), on the path "Towards Inclusive Global Health: Research and Practice Priorities in Uncertain Times", the message was clear: no equity is possible without data! Here are a few data and MEAL-related highlights:
During an online symposium led by Salanga, and moderated by CanWaCH, a group of experts discussed "Decolonizing global health monitoring, evaluation, research and learning: with, by and for communities". Click here for resources on Salanga's ColMEAL approach and here for resources shared by Katswe Sistahood on using ICASO community score-cards.
During a CanWaCH led and moderated virtual symposium, "Learning how to walk the talk: operationalizing research, practice and partnerships for more equitable and inclusive health and wellbeing for ALL", speakers Marietou Niang, PhD, Lynda Rey, PhD and Dr Jan Christilaw from CNIS, shared their personal experiences around how they became aware of the need to change things and how they went about shifting their practice, either in research, programming or governance for surgical training programs.
Several CanWaCH Metrics Working Group (MWG) members attended in person. Here are reflections from David Amaya of Right to Play Canada on some MEAL-related sessions at the Conference.
Join our team!
CanWaCH is seeking a part-time contract Project Assistant to support the delivery of CanWaCH's work to advance global health and gender equality. This position is perfect for a student or emerging professional interested in gaining work experience in the field of global health and international cooperation. Applications close at 5:00 p.m. EDT on Thursday, January 5, 2023.
Request for Quotations (RFQ): Development of short Technical Guidance Notes to strengthen the practice of MEAL in health and rights programming
CanWaCH is currently seeking one or 2 consultants to develop short technical guidance notes and technical resources to strengthen the practice of monitoring, evaluation, accountability and learning activities in health and rights programming. Full details.
On Our Radar:
Have any data resources, news updates, highlights and events you would like to share? Please contact us at [email protected].
Received this Data for Impact Bulletin from a friend or colleague? Subscribe to the Data for Impact Bulletin mailing list here.