June 2022 Newsletter
The Criminal Code blocks Canadian humanitarian assistance to Afghanistan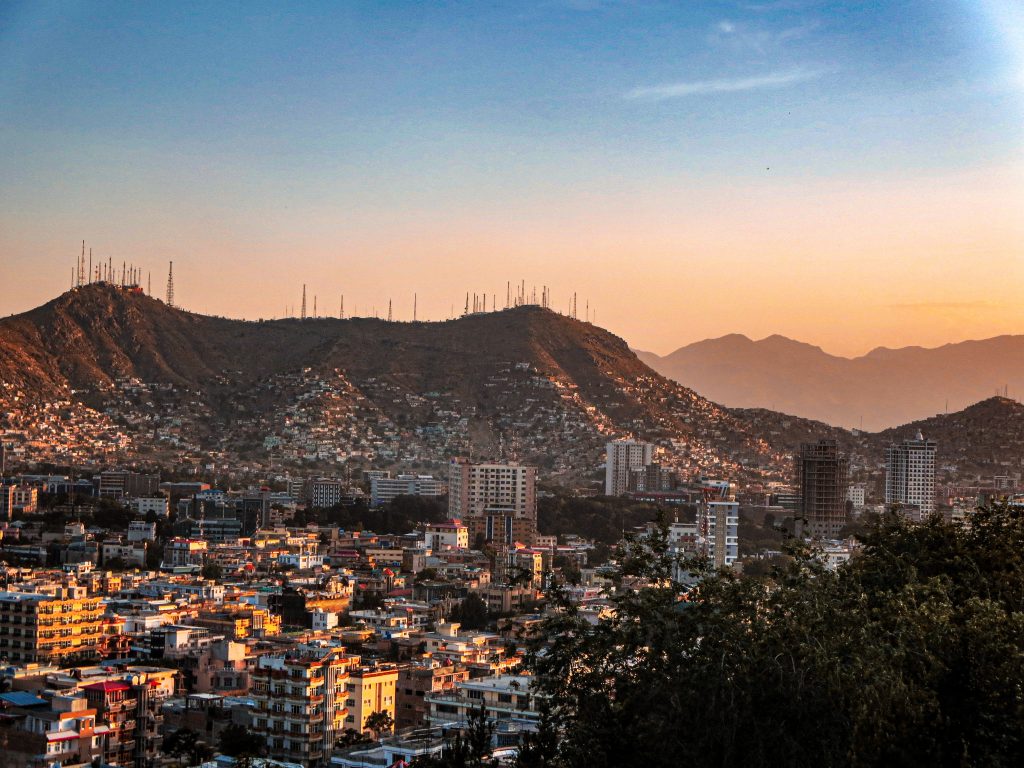 Since the Taliban takeover of power in August 2021, Canadian anti-terror legislation – section 83.03 of the Criminal Code – has barred humanitarian organizations from implementing Canadian-funded programs in Afghanistan.
A coalition of humanitarian organizations is urging Canada to meet its obligation to respect and support adherence to International Humanitarian Law principles, which include the unimpeded provision of humanitarian assistance in situations of conflict. Read more here.
Equal Futures Network Hosts Gender Equality Summit in Ottawa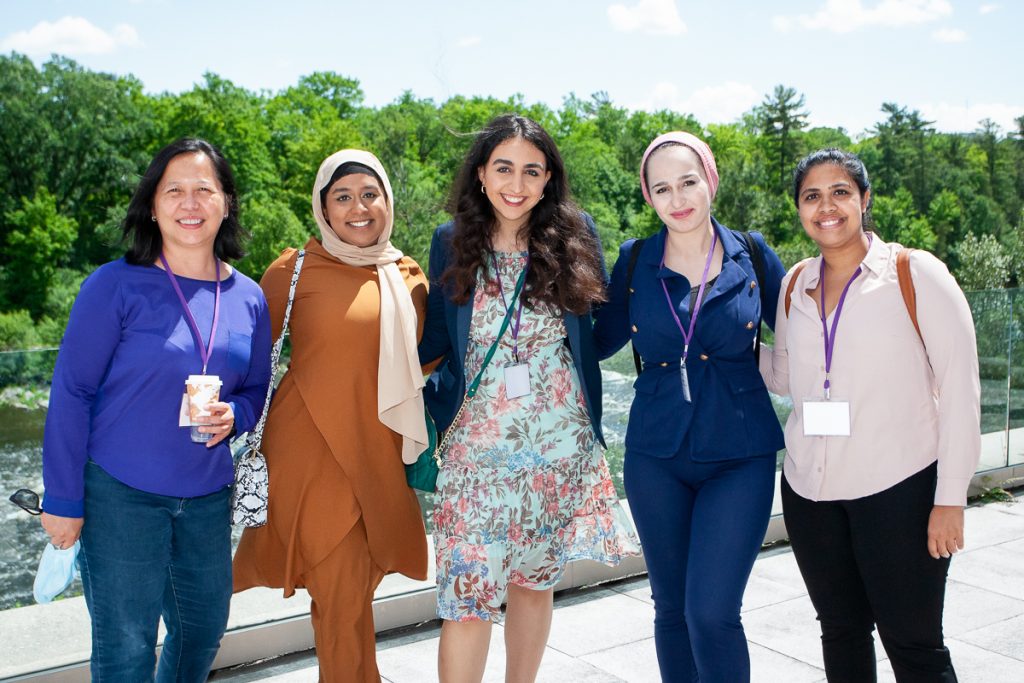 The Equal Futures Network, a CanWaCH initiative, hosted Equal Futures 2022 from June 7-8. A gender equality summit, Equal Futures 2022 brought together the gender equality movement in Canada, hosting over 200 participants at Carleton Unversity in Ottawa and over 180 participants virtually!
The summit featured workshops, plenary discussions, and an array of keynote speakers, including the Honourable Harjit Sajjan, Minister of International Development, and the Honourable Maryam Monsef, an advocate for women and gender equality in Canada and around the world.
Recordings, photos and additional resources from the summit can now be found at https://equalfuturesnetwork.ca/equal-futures-2022/
We're Excited to Be the New Home of ThriveHire!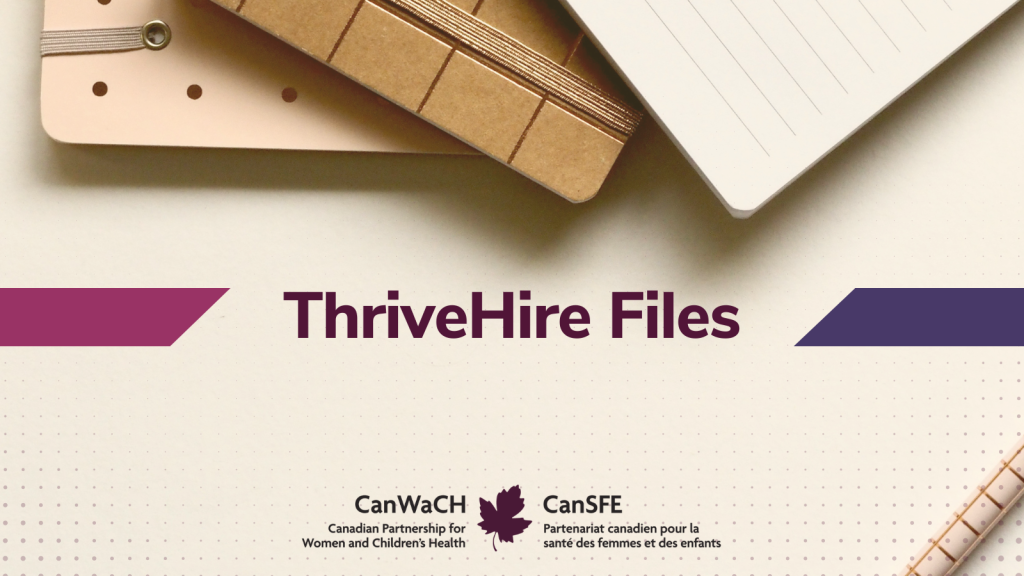 Launched in 2018, ThriveHire was founded by Hayley Mundeva. After receiving her Masters in Global Health, Hayley worked for several years in global health research. During this time, she was troubled by the lack of information on how to launch and develop a career in global health. The solution? ThriveHire.
Now calling the CanWaCH website home, ThriveHire Files is your go-to destination for commentary on hot topics in global health, career and job search advice, best practices and lessons learned from practitioners, and more!
Gender Equality Facilitation Training Program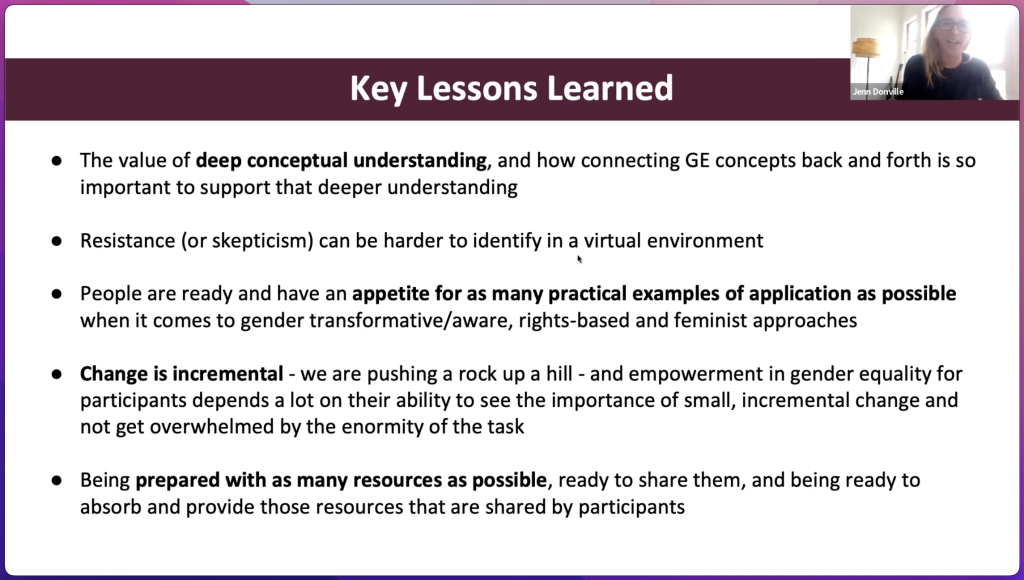 This month CanWaCH hosted a series of gender equality facilitation training workshops focused on strengthening sector capacity in gender equality! The program is designed to train individuals in delivering CanWaCH's premiere virtual training material and benefit from one-on-one feedback to bolster their facilitation skills. If you would like to learn more about CanWaCH's gender equality facilitation training program please contact Erica Fotheringham, Manager, Learning and Gender Equality.
Participate in a New Study from Global Affairs Canada on Canadian International Development Organizations' Engagement with Localization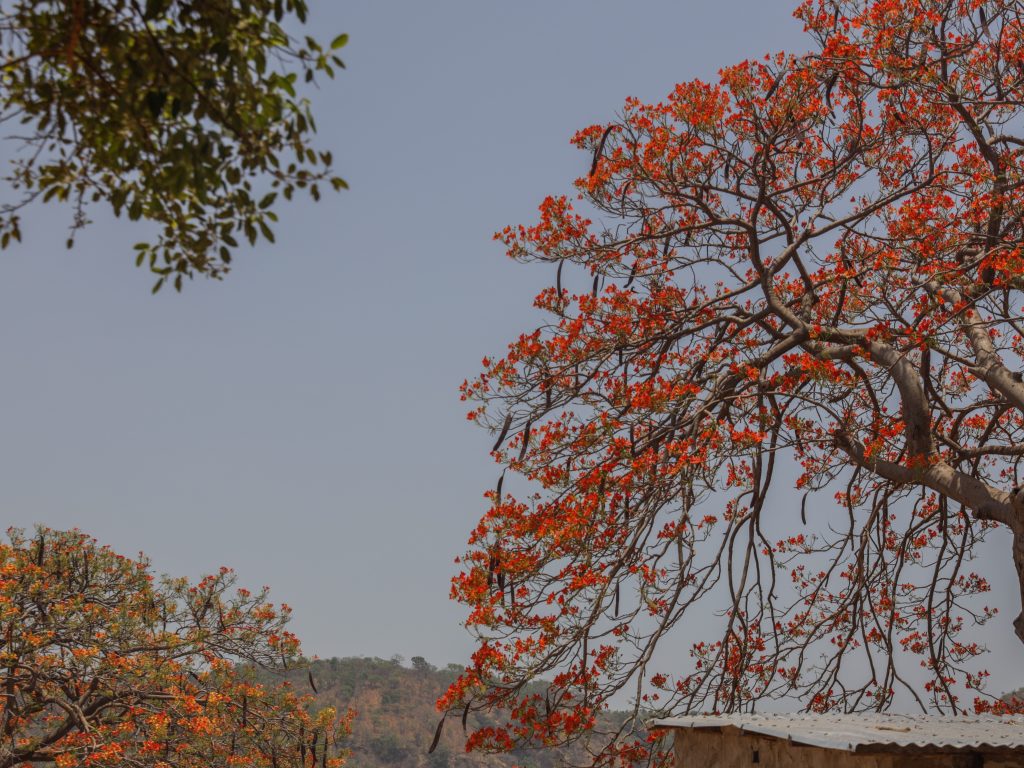 Commissioned by Global Affairs Canada, this new study aims to understand the practices, perspectives, successes, and challenges of Canadian international development organizations vis-à-vis the localization of international assistance. Please note that the study is not an evaluation of the participating organizations, and organizations do not need to be funded by Global Affairs Canada to participate. This study would like to reflect the full diversity of the Canadian international development sector from coast to coast to coast, and thus include as many organizations as possible.
For questions, please contact the independent researcher conducting this study, Julia Rao, at [email protected]. The deadline to submit a questionnaire is: July 7, 2022.
Upcoming Sector Moments: The 21st Anniversary of the Monument to Canadian Aid Workers and AIDS 2022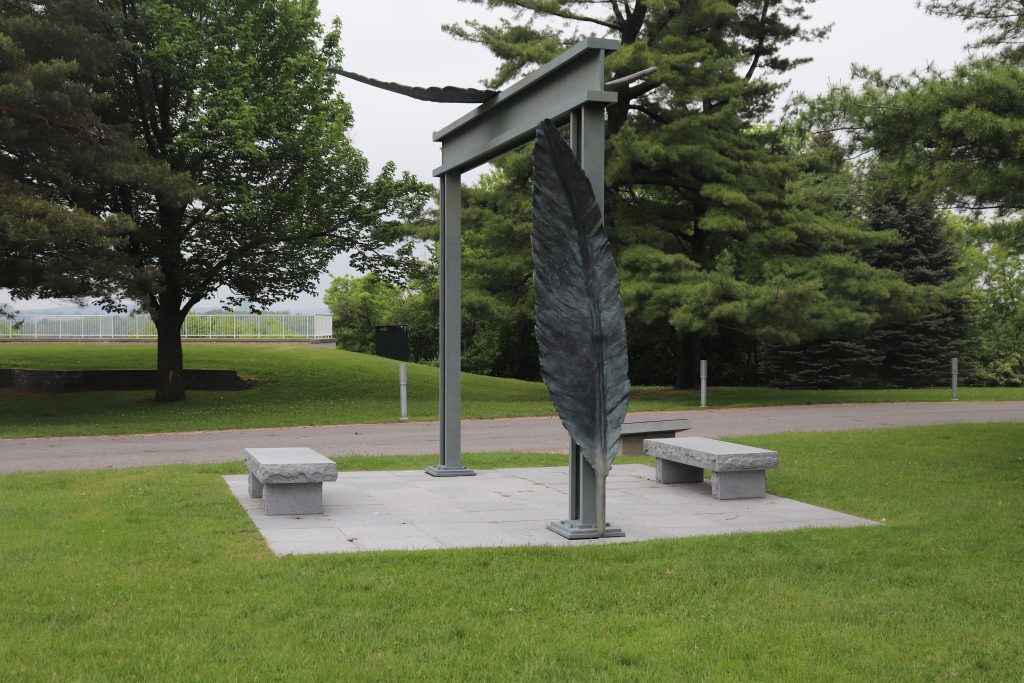 This month marks the 21st anniversary of the Monument to Canadian Aid Workers. Unveiled in June 2001, the Monument commemorates the long-standing commitment of Canadian volunteers, doctors, nurses, midwives, government employees, humanitarians and many more, to international development and humanitarian aid while honouring those who have lost their lives in pursuit of this work. Visit this HealthBridge webpage and watch this CanWaCH video to learn more.
CanWaCH is looking forward to attending AIDS 2022, the 24th International AIDS Conference! Taking place from July 29 to August 2, 2022, in Montreal (and online), the theme calls on the world to come together to re-engage and follow the science. Check out an updated Resource Hub as a part of the Canada Pavilion managed by the Canadian Association for Global Health (CAGH).
Will we see you there? Let us know via email, we're looking forward to amplifying our members attending the conference.
Data Matters: Join us at Virtual Community Exchange 3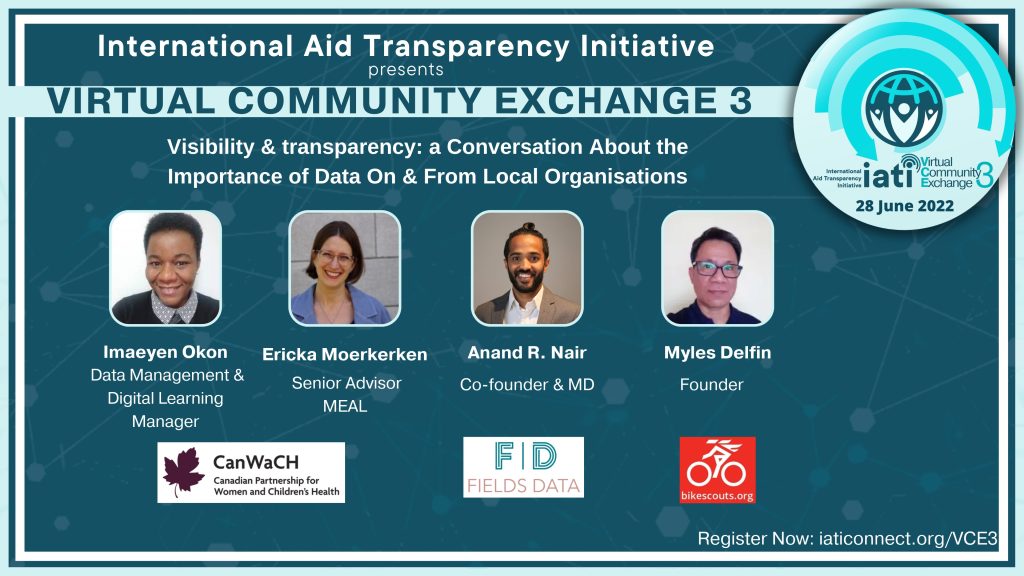 CanWaCH is excited to be participating in third IATI Virtual Community Exchange taking place on Tuesday 28 June from 9 a.m. to 12:30 p.m. EDT. Our session, Visibility and transparency: a conversation about the importance of data on and from local organisations' will consist of an interactive conversation alongside Fields Data, Bike Scouts, and David Marchesseault, Evaluation Manager, Strategic Policy Branch (PFM), Global Affairs Canada. Join us to dive into issues on ensuring the availability of comprehensive and transparent international aid data, capturing the right data to support transparency and aligning commitments, and more.
Member Spotlight: Grand Challenges Canada
Grand Challenges Canada announced the achievement of a major milestone: 10 million lives improved! Since its inception in 2010, Grand Challenges Canada-funded global health and humanitarian innovations have improved a total of 10 million lives in low- and middle-income countries, including 1.78 million pregnant women and newborns receiving treatment and services to improve pregnancy and birth outcomes. Congratulations, Grand Challenges Canada!
News and Publications
Access to quality maternal health and nutrition services is not a privilege – it's a necessity, Nutrition International
Artists are mediators of social change and must be involved in building resilient systems, One Drop
Bloody expensive: Four in five of those who menstruate in Canada say period products are too pricey, Plan Canada
Boards for All? A review of power, policy and people on the boards of organisations active in global health 2022, Global Health 50/50
Dramatic effects of COVID-19 public health measures and mass reverse migration on youth sexual and reproductive health in rural Uganda, Healthy Adolescents and Young People (HAY!)
Gender Parity in Leadership at the World Health Assembly, Women in Global Health
Government of Odisha and Nutrition International join efforts to eradicate iodine deficiency, Nutrition International
Government of Pakistan and Nutrition International launch new implementation research to advance maternal health and nutrition, Nutrition International
Integrating Local Knowledge in Development Practice (Recording), USAID featuring Elaine Stavnitzky from Salanga
L'évaluation en contexte de développement (French only), Lynda Rey, Jean Serge Quesnel et Vénétia Sauvain
Measuring Change With A Feminist Lens, Oxfam Canada
Neglected Areas Toolkit, Action Canada
Nouveau Québec sans Frontières, CECI
Nutrition International and partners launch project to test new double-fortified salt product intended to reduce the risk of neural tube defects in Ethiopia, Nutrition International
Opinion: Canada needs to speak up about global hunger at the G7l, David Morle, President and CEO of UNICEF Canada, via the Globe and Mail
Prime Minister Trudeau announces Canadian support to address global food security crisis, Prime Minister Justin Trudeau
Progress towards polio eradication – worldwide, January 2020–April 2022, WHO
Rapport de capitalisation : L'expérience de médecins du monde en haïti en matière de lutte contre le choléra, Médecins du Monde Canada
Sectoral Guides, Re Generation
State of World Population 2022 Report: Seeing the Unseen. The case for action in the neglected crisis of unintended pregnancy, UNFPA
S'outiller pour influencer : et si vous avez plus de pouvoir que vous ne le pensez? (Recording – French only), REFIPS
Transforming the Data Landscape: Solutions to Close Gender Data Gaps, 2022 Report, Open Data Watch
Vision centres help patient outcomes: study, Operation Eyesight
Vitamin A supplementation saves lives and is an entry point for strengthening health systems, Nutrition International
What Works Summit 2022 (Recordings), Social Progress Imperative
Women's empowerment under the lens of global health equity: Literature review of challenges, best practices, and societal impact, Walaa Al-Chetachi, Agafya Krivova, Hana'a Badran, Saida Azam, Eman Radwan, Yasmine Shalaby, Mithila Orin, Edith Quintanilla, Shafi Bhuiyan
Upcoming Events
June 23, Nature-Based Solutions, Climate Resilience, and the SDGs
June 23, World Day of Migrants and Refugees
June 25, Youth Summit 2022 – Equality, Equity and Inclusion
June 28, 21st Anniversary of The Monument to Canadian Aid Workers
June 28, 2022, IATI Virtual Community Exchange (VCE3)
July 11, World Population Day
July 29 – August 2, 24th International AIDS Conference (AIDS 2022)
August 18-20, Epidémiologie et santé publique: union des forces en Francophonie. IXe Congrès international d'épidémiologie
August 24-25, 13th International Conference on the Maternal Child Health Handbook
November 14-17, International Conference on Family Planning- ICFP 2022, Pattaya City, Thailand & virtual
November 21-23, "Inclusive Global Health in Uncertain Times: Research and Practice", 28th Canadian Conference on Global Health
Jobs and Opportunities
Campaign Director, Bigger Than Our Borders
Chargé·e de projet, Santé Monde
Chargé·e de projet, Santé Monde
Conseiller-ère en développement de sites web, CECI
Consultancy: Outdoor Exhibition Evaluation, Aga Khan Foundation Canada (AKFC)
Consultancy: Sector consultation on overseas education programs, Aga Khan Foundation Canada (AKFC)
Direction générale, Santé Monde
Gender Analyst, Bruyere Research Institute, Nutrition International, and University of Toronto
Intern, Campaigns and Organizing, ONE Canada
Manager, Community Engagement, Canadian Red Cross
People and Culture Manager, Children Believe
Program Officer, CARE Canada
Research Officer, Bruyere Research Institute, Nutrition International, and University of Toronto
Senior Financial Analyst, Crossroads International
Stakeholder Engagement Specialist, Bruyere Research Institute, Nutrition International, and University of Toronto
Have an opportunity that you would like to share with us? Please contact us at [email protected].