May 2022 Newsletter
Counting Down to the Equal Futures Network's First-Ever Gender Equality Summit in Ottawa
Reserve your room early to receive a preferred rate and ensure your accommodation ahead of Equal Futures 2022! Taking place in Ottawa from June 7 to 8, 2022, the summit is set to feature insightful panel discussions, practical workshops, and inspiring speakers, including a opening keynote adrress from the Honourable Marci Ien, Minister for Women and Gender Equality and Youth.
Thank You For Joining Us For CanWaCH Academy
The CanWaCH Academy welcomed over 1,000 registrants and 24 speakers across 11 separate sessions! Thank you to all that joined, participated, and contributed to an enriching week of learning. The recordings and resources from the sessions can now be accessed at CanWaCH.ca/CanWaCH-Academy/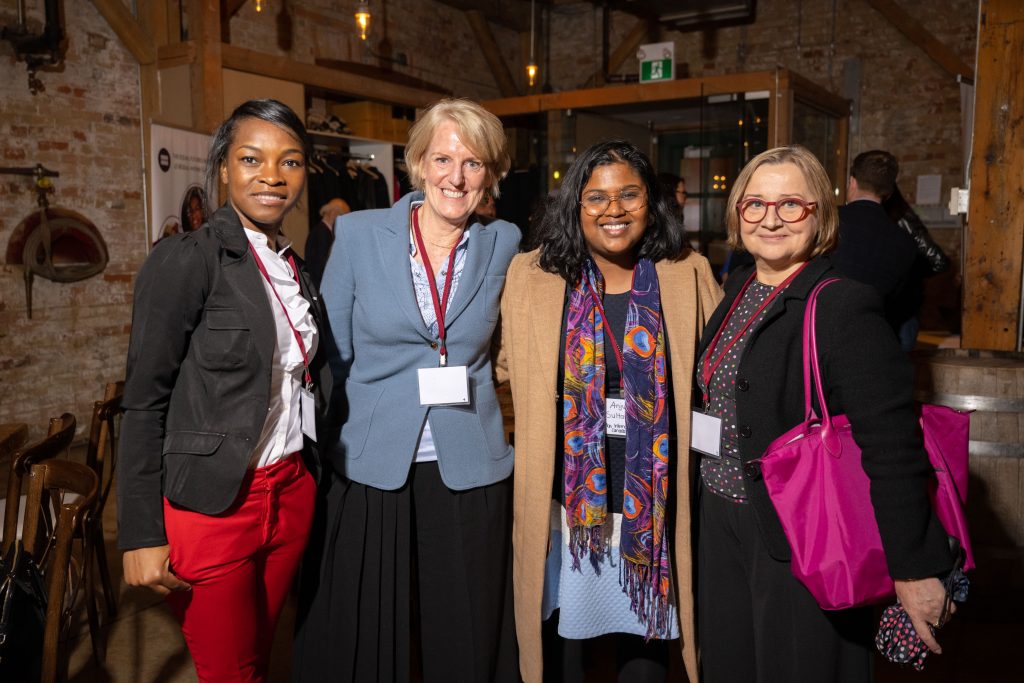 In Pictures: Cross-Country CanWaCH Connect
Held in Montreal, Toronto, and Vancouver, our Cross-Country CanWaCH Connect saw us engage with over 100 leaders and professionals, including several CanWaCH members and sector partners! The evenings featured networking receptions, a three-course dinner, and an inspiring range of keynote speeches. Look back at three days in pictures by visiting the CanWaCH Connect gallery.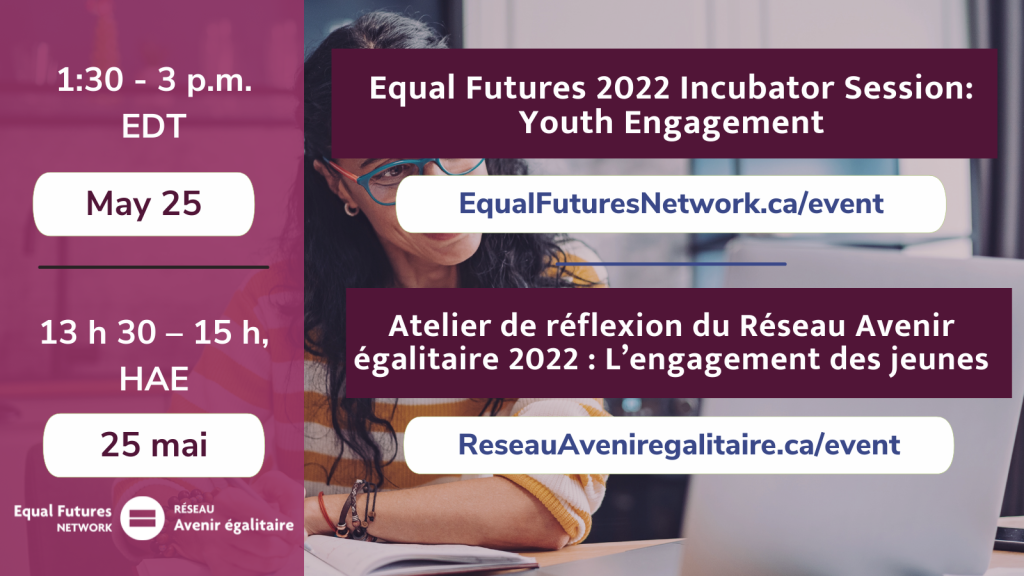 Join us for our upcoming incubator session on youth engagement
Join the Equal Futures Network for an interactive incubator session exploring meaningful youth engagement on May 25, 2022, from 1:30 p.m. to 3 p.m. EDT!
Participants will have the opportunity to share their insights on meaningful youth inclusion within CanWaCH initiatives, such as the Equal Futures Network and its gender equality summits. This session will also explore opportunities to connect local youth movements in Canada with like-minded youth movements around the world.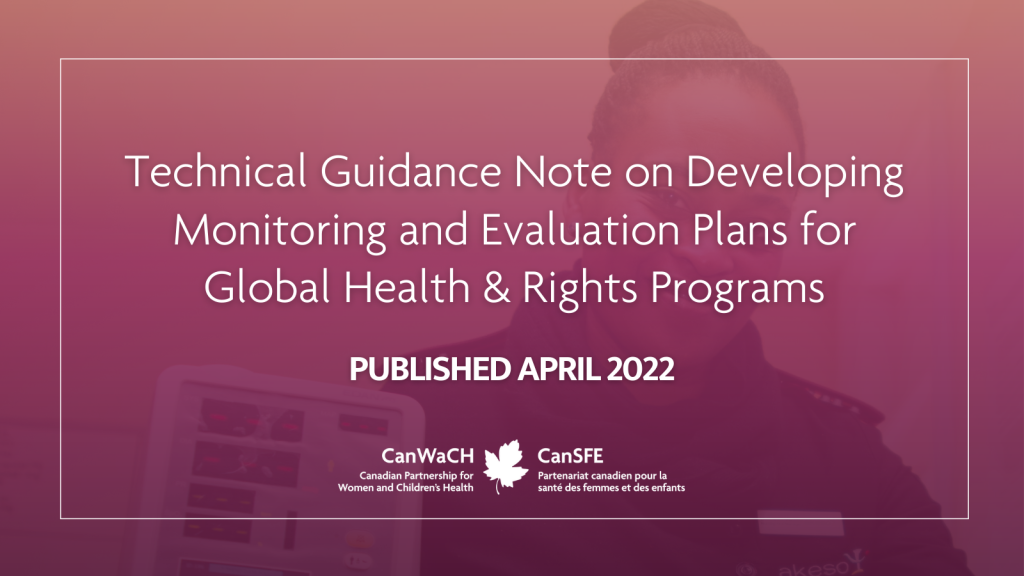 Data Matters
CanWaCH is excited to present our Technical Guidance Note on Developing Monitoring and Evaluation Plans for Global Health & Rights Programs. The purpose of this technical note is to provide clear, succinct guidance on creating monitoring and evaluation (M&E) plans for global health and rights programs, including those funded by Global Affairs Canada.
Sector Activities: Menstrual Hygiene Day
May 28 marks Menstrual Hygiene Day! By challenging taboos and stigma surrounding menstruation, the day raises awareness of period poverty and the barriers faced by people who menstruate when they seek menstrual products.
This year's theme, #WeAreCommitted, aims to encourage organizations to publicly announce what they are committed to contribute to create a world where no one is held back because they menstruate by 2030.
Leading to safe water access in 22 schools, 17 healthcare facilities, and 21 communities, learn more about WaterAid Canada's WASH4PH project designed to implement hygiene and menstrual hygiene education for students and teachers in partnership with communities in Ghana: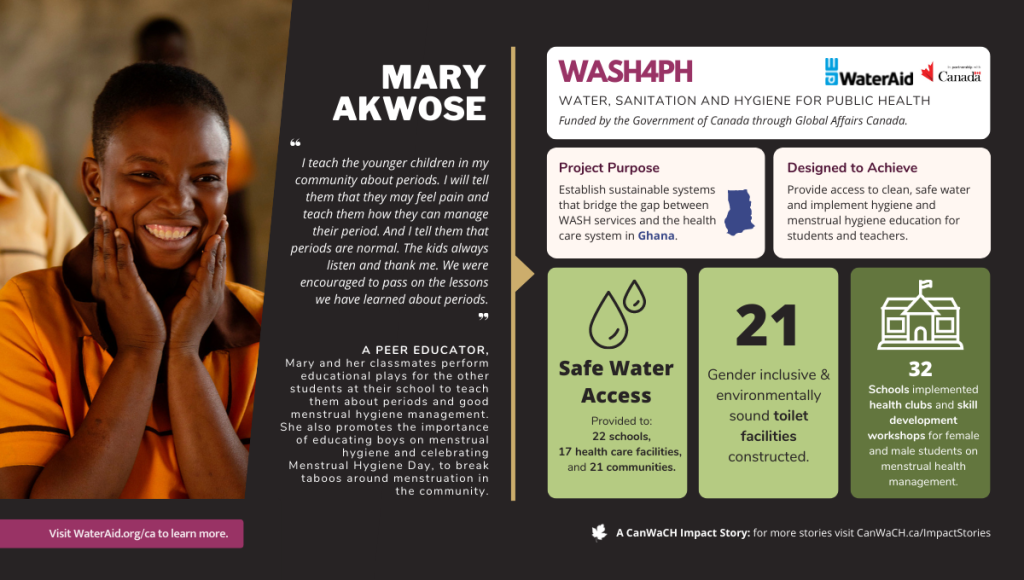 News and Publications
Road to Recovery for Routine Immunization: Lessons from COVID-19 (Video), CanWaCH, UNICEF, Centre for Vaccine Preventable Diseases, Dalla Lana School of Public Health, University of Toronto
A twenty-year journey: The road to mandatory food fortification legislation in Pakistan, Nutrition International
Celebrating success: new maternity ward opens in Ethiopian health centre, Children Believe
Emergency Water Trucking Provides Relief & Safety to Women in Somalia, Action Against Hunger
Fighting for river rights, connecting with the sacred, Cuso International
How we're helping survivors of violence and displacement reclaim hope, Children Believe
Glossary of Essential Health Equity Terms, National Collaborating Centre for Determinants of Health
Prime Minister attends second Global COVID-19 Summit to contribute to a global solution, Government of Canada
Publication : Rapport de capitalisation sur les comités de femmes utilisatrices des services de Santé (CFU), International Health Unit (ICU) of the University of Montreal (UdeM) and Center for International Studies and Cooperation (CECI)
Supporting women's economic autonomy and entrepreneurship in Colombia, Cuso International
Upcoming Events
May 25, Equal Futures 2022 Incubator Session: Youth Engagement
June 7-8, Equal Futures 2022: A Gender Equality Summit
June 20, Foreign Policy By Canadians: Analyzing Albertans' Perspectives
Featured Event: May 31-June 2, What Works Summit 2022 (CanWaCH Discount Code: WWPartner)
May 24-June 1, World Health Assembly (WHA)
May 26, Effectively Integrating NTDs Into Global Health Strategies
May 28, Menstrual Hygiene Day
June, Pride Month
June, National Indigenous History Month
June 2, How to choose your digital MEAL tools
June 13-17, Canadian Knowledge Mobilization Forum (CKF)
June 20, World Refugee Day
June 28, IATI Virtual Community Exchange
Jobs & Opportunities
Executive and Project Assistant, CanWaCH
Exhibitions Manager, Aga Khan Foundation Canada
Call for Nominations: Young Impact Leaders, Future of Good
Community Engagement Specialist, Action Against Hunger
Director of Communications and Outreach, Results Canada
Financial Support for Community-Based SRHR Initiatives, Oxfam Canada
Kinaki Client Success Specialist, Salanga
Manager, Education and Youth Engagement, Aga Khan Foundation Canada
Monitoring and Evaluation Manager, ADRA Canada
Monitoring Evaluation Accountability and Learning Manager, ADRA Canada
Project Manager, ADRA Canada
Have an opportunity that you would like to share with us? Please contact us at [email protected].