March 2023 Newsletter
CanWaCH Dialogues: Calgary and Vancouver Round Up!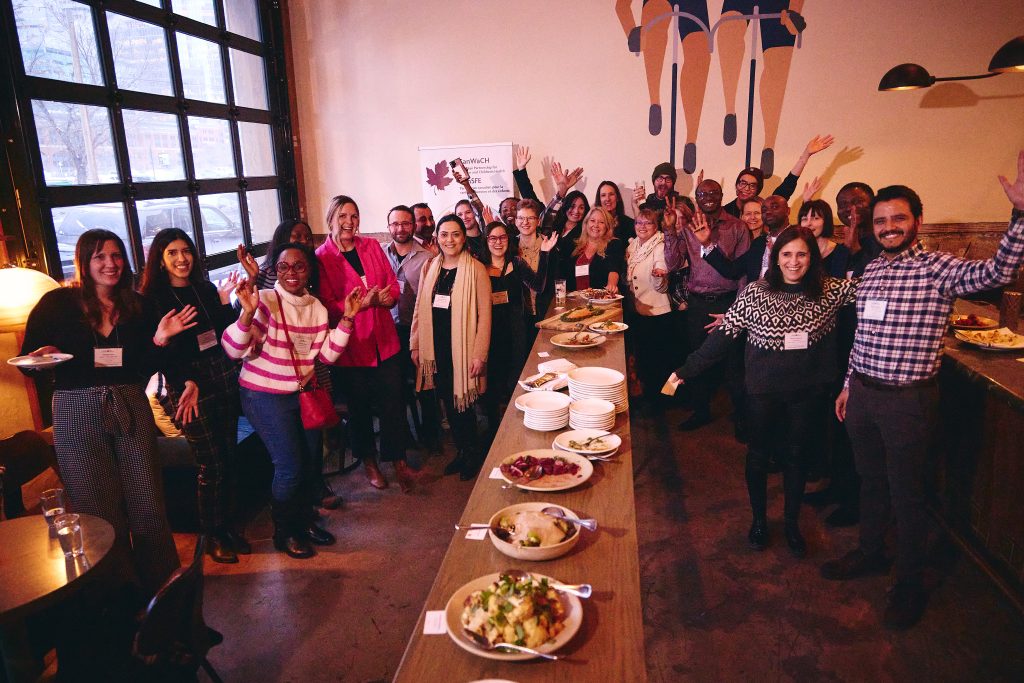 CanWaCH was pleased to connect with members and partners in Calgary and Vancouver in the first series of the CanWaCH Dialogues! In-person meetings with members during each day shared important reflections on their respective efforts to advance the health and rights of women and children and to end poverty around the world, among other issues. Vibrant evenings of discussion and networking led to new partnerships, memorable stories and reconnections between leaders, professionals and practitioners in global health. Thank you to all for joining us. Look back at the evenings in pictures by visiting the CanWaCH Dialogues Gallery.
Last Chance to Register for Toronto and Montreal! Are you working, volunteering or advocating in global health, international cooperation or gender equality? Register for free to join us at our upcoming CanWaCH Dialogues in Toronto (March 28), Montreal (March 30) and Ottawa (April 18)!
#AidforAfghanistan Coalition of 18 organizations responds to government plan to amend Criminal Code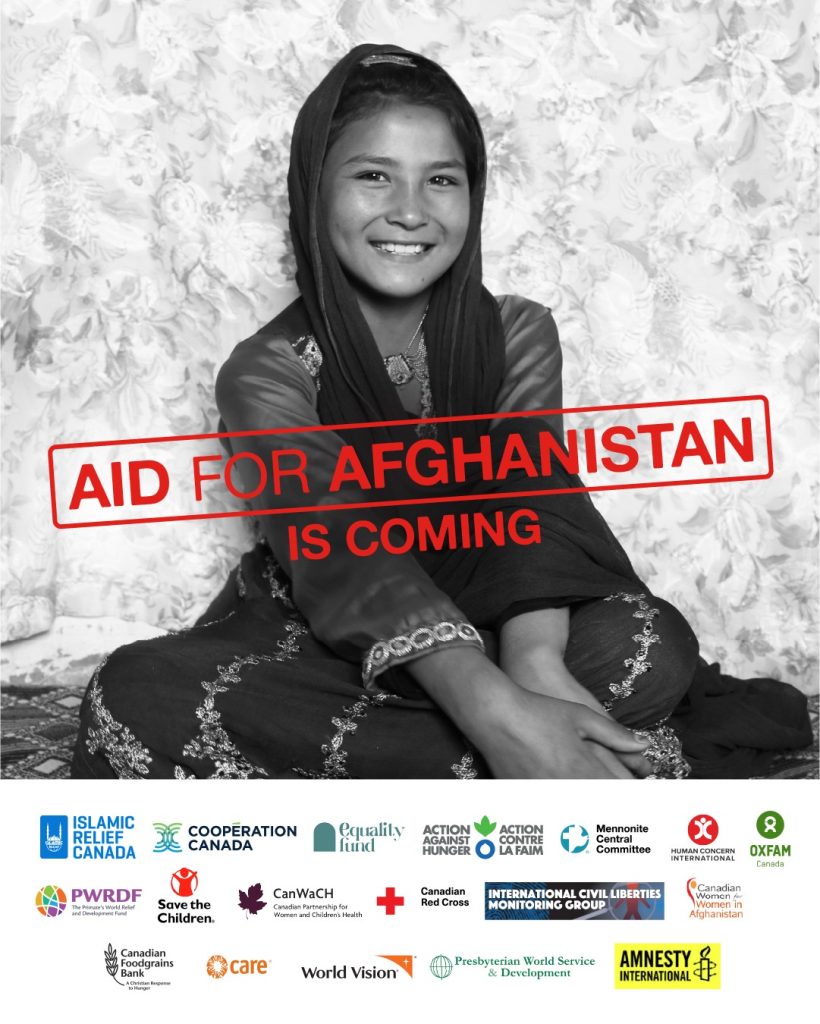 Over the past eight months, the #AidforAfghanistan coalition of 18 leading humanitarian agencies have been working diligently to engage in a constructive dialogue with the government to ensure that barriers to aid delivery in Afghanistan be removed. The effect of the coalition's continuous hard work came to light last week as the Government of Canada tabled legislation amending the Criminal Code. This will allow Canadian aid agencies to provide humanitarian support to Afghanistan without the fear of criminal prosecution. Read more on the coalition's response and the introduction of Bill C-41.
 Registration Open for CanWaCH's Gender Equality Training
CanWaCH is thrilled to announce the ninth offering of our virtual Gender Equality Training sessions! Designed to build the confidence and capacity of the CanWaCH membership in the application of gender transformative programming in women, adolescent and children's health, sessions will be held in early May 2023.
For the registration details, please contact Erin Jex at [email protected]. Please note that this is the English offering of our Gender Equality Training and space is limited to 25 participants per session.
Canadian International Aid Organizations Come Together in Call to #KeepThePromise in Budget 2023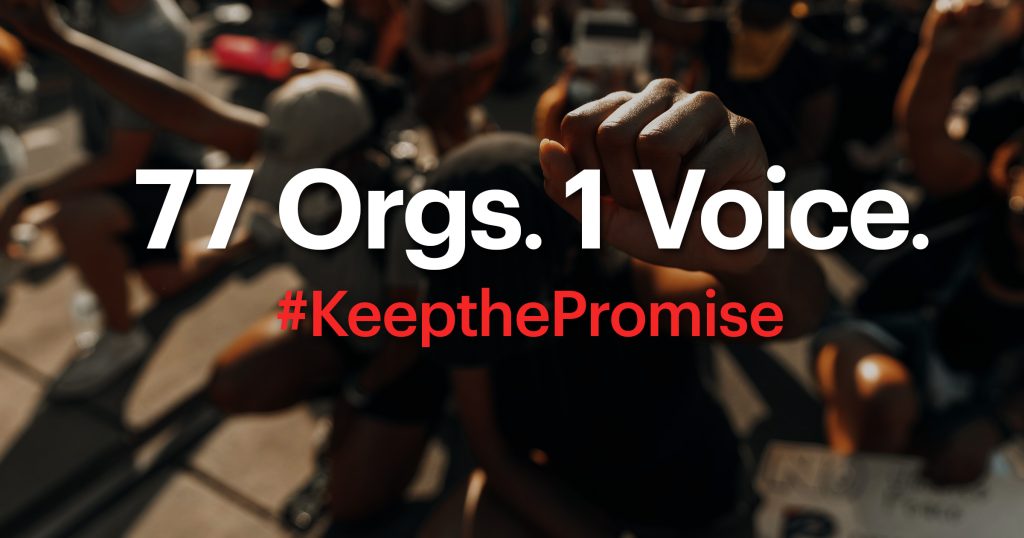 Over 77 Canadian NGOs, including a number of CanWaCH members, have come together to keep Canada accountable to increasing the International Assistance Envelope in Budget 2023 with a commitment to a predictable, three-year increase. Read the coalition letter, engage with CanWaCH and join the conversation on your social media with the hashtags #KeepThePromise and #Budget2023. Together we can make sure that Budget 2023 supports international aid and takes a step forward in promoting the health and rights of women and girls around the world!
Do you have internships or summer job opportunities for youth?
Youth, especially university students, are currently securing summer jobs and opportunities. Please let us know what opportunities you may have at [email protected] and we'll ensure that they are highlighted on our jobs board!
Member spotlight: Plan International Canada has expanded its longstanding youth leadership program, Girls Belong Here. Now offered in the spring, 30 young women are currently participating in this program that promotes gender equality, taking on several high-profile leadership positions! The program's expansion also contributes to Plan International Canada's newly launched 5-year strategic plan, All Girls Standing Strong. Click here to see how youth and partners can get involved.
Reserve Your Accommodations for Equal Futures 2023
A room block has been secured at the Sternwheeler Hotel & Conference Centre for guests attending Equal Futures 2023: A Gender Equality Summit! Book now to secure the special rate and accommodations. All bookings made after April 15 will be subject to availability.
CoLab Spotlight! Addressing gender and nutrition data gaps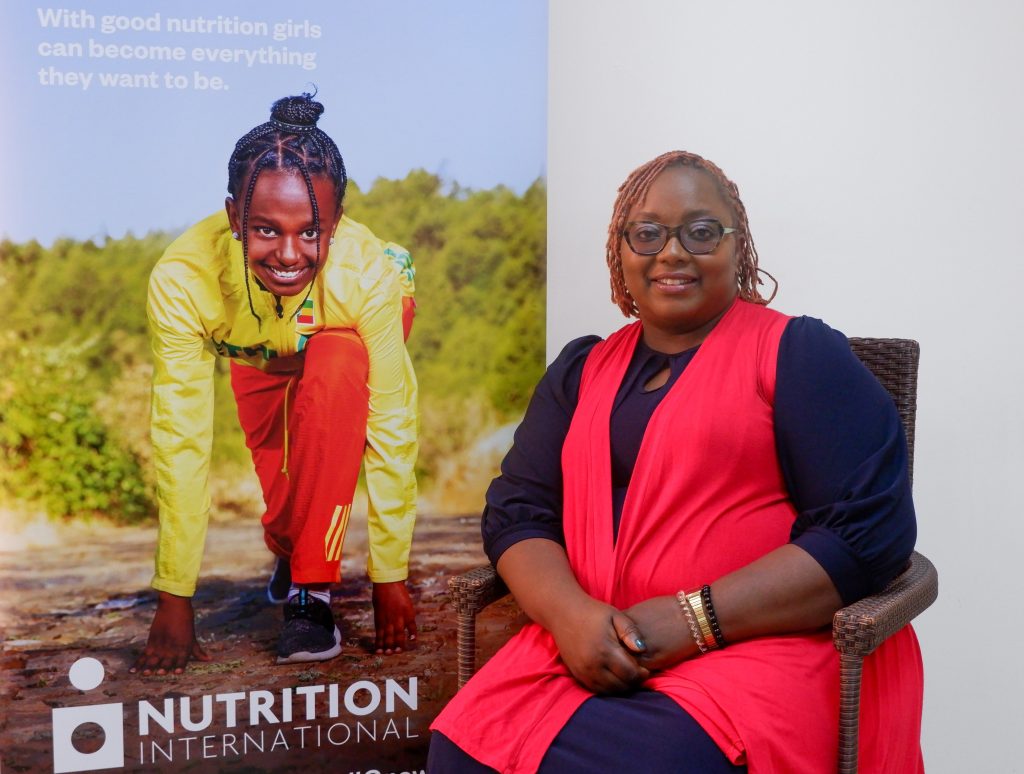 CanWaCH recently visited Nutrition International offices in Nairobi, Kenya to learn more about the efforts of one of the 2022 CoLabs! Our conversation unpacked the connection between gender and nutrition, their efforts to operationalize the Gender-Transformative Framework for Nutrition and the strength of their collaboration with Bruyère Research Institute and the University of Toronto. The conversation is out now on YouTube!
News, Publications and Resources
A Story a Minute: Reflections from the Organic Performance of CanWaCH Public Education Videos, CanWaCH
We're at a Turning Point to Recovery from a Year of Setbacks in Women's Rights and Gender Equality, CanWaCH CEO Julia Anderson via Future of Good
Data for Impact Bulletin: Winter 2023, CanWaCH
Education Creates a Generation: Where Hope meets Learning, Human Concern International via CanWaCH ThriveHire Files
Liberal government's feminist assistance agenda at risk unless foreign aid spending boosted, experts say, Globe and Mail
Forum on Localization – Report on Finding from the Study ; English Interpretation; French Interpretation, Global Affairs Canada. If you have any questions about this event or the localization study, please send an email to: [email protected]
$16 million for climate and feminist action in West Africa, InterPares (and SUCO)
2022 Impact Report The Gender Equal Health and Care Workforce Initiative (GEHCWI), Women in Global Health
Africa Health Agenda International Conference (AHAIC2023) News and Updates, Amref
Awareness and training on sexual and reproductive health helping to remove taboo in DRC, Cuso International
A Year in Review: A look back at 2022, Institute for Gender and the Economy (GATE)
Celebrating women making a difference through nutrition + Video, Nutrition International
Empowering women in conflict zones to save sight, Orbis Canada
Ensemble pour les droits et la santé des femmes en Bolivie, Mission Inclusion
Favoriser une économie bleue, A feature on the new Mission Inclusion project, Paysages marins régénérateurs pour les personnes, le climat et la nature
Feminist Scorecard 2023, Oxfam Canada
Intersectionality, Institute for Gender and the Economy at Rotman
International Women's Day 2022 Quote Booklet, Women in Global Health
National Nutrition Services, Nutrition International and Bangladesh Knitwear Manufacturers and Exporters Association join efforts to improve nutrition for garment factory workers, Nutrition International
New One Amref Strategy: Lasting health change in Africa, Amref
New Report: Learning from current gender equality practices in global health, Global Health 50/50 (Feb 2023)
NoWW – Improving the health and nutrition of women in Bangladesh, Nutrition International
Nutrition International doubles down on commitments to address malnutrition in African Union member states, Nutrition International
Nutrition International works to sustainably expand fortification for edible oil and wheat flour in Pakistan, Nutrition International
Public health surveillance for cholera, Global Task Force for Cholera Control (GTFCC)
Ready to learn and thrive: school health and nutrition around the world, UNESCO
Recap: AKFC at IDW 2023, Aga Khan Foundation Canada
Réduire les inégalités en santé, ça passe par « nous », Santé Monde
Retrospective of IDW 2023 at Cooperation Canada, Cooperation Canada
Shauna Curry is Addressing One of the World's Most Pressing Issues — and Women Around the World are Taking Action, CAWST
Strengthening Diversity and Inclusion in the Workplace – Training Guide, ZMQ Global
Tanzanian women and youth are harvesting hope as well as crops, Cuso International
Undernourished and Overlooked: A Global Nutrition Crisis in Adolescent Girls and Women, UNICEF
World put on highest health alert after global cholera outbreak, WaterAid Canada
Window of Quebec: Video Stories, ZMQ Global
Window of Quebec: Building Diversity and Inclusion in the Workplace, ZMQ Global
Upcoming Events
February-April: Introducing Cohort 2 of Designing Digital Dialogues! Use the code 'CanWaCHmember' to enroll in the training and receive access to the toolkit, training modules and other materials for free! Please ensure that you sign-up online using your organizational email.
March 6 – March 17, CSW 67
Mar 6-30, Exposition photographique SaKiFe à Québec
March 20, Neglected Tropical Diseases and WASH, Spotlight on Trachoma
March 22, Recognize and celebrate World Water Day with the Centre for Affordable Water and Sanitation Technology (CAWST)!
March 22, 2023, Décoloniser les savoirs et les pratiques : un impératif de justice sociale, No. 2 (webinaire organisé par le RÉfips et la Chaire UNESCO Educations et Santé)
March 24, World Tuberculosis Day
March 28, Presentation and Discussion by Faysal El-Kak from the American University of Beirut, Vice President of FIGO on sexual and reproductive health rights (SRHR) and gender equality and inclusion
March 28, CanWaCH Dialogues: Toronto
March 30, CanWaCH Dialogues: Montreal
March 30, Quality of prenatal care in the Primary Network of Brazil from 2012 to 2018: What can (and should) improve?
April 3-7, 2023: Virtual Satellite Sessions – CUGH 2023
April 12, Unlocking the Power of Chat GPT and AI for Public Affairs
April 18 – CanWaCH Dialogues Ottawa
April 14-16, CUGH 2023 – Global Health at a Crossroads: Equity, Climate Change and Microbial Threats, in conjunction with The World Health Summit Regional Meeting 2023
May 6-8, Results Canada National Conference
May 17-18, Equal Futures 2023: A Gender Equality Summit
June 13-15, Online Course – Gender Equality and Global Health: Practical approaches for gender-transformative change (Registration open now. Limited to a maximum of 100 participants.)
Jobs and Opportunities
Request for Quotations (RFQ): Development of short Technical Guidance Notes to strengthen the practice of MEAL in health and rights programming: the use of HMIS data, CanWaCH. Application deadline: March 17
Development Officer, Stewardship, Stephen Lewis Foundation. Application deadline: March 16
Responsable des partenariats Philanthropiques, Humanity & Inclusion. Application deadline March 19
Migrant Outreach Worker, Horizons of Friendship. Application deadline: March 21
Programs and Partnerships Officer, Ottawa or remote, Aga Khan Foundation Canada. Application deadline: March 22
Business Administrator, Horizons of Friendship. Application deadline: March 23
Manager, Public Affairs and Advocacy, Cuso International, Application deadline March 23
Corporate Partnerships Manager, SOS Children's Villages Canada. Application deadline: March 24
Corporate Partnerships Officer – (Parental Leave Cover), SOS Children's Villages Canada. Application deadline: March 24
Prospect Research Officer and Fundraising Assistant, SOS Children's Villages Canada. Application deadline: March 24
Membership and Operations Manager, Canadian Association for Global Health. Application deadline: March 26
Media and Communications Senior Officer, SOS Children's Villages Canada. Application deadline:March 31
Corporate Partnerships Manager, Children Believe. Application deadline: March 31
Director of Finance and Administration, Lucky Iron Fish. Application deadline: March 31
HerStart Fellowships, Youth Challenge International. Application deadline: April 1
Research Finance Clerk, Dahdaleh Institute for Global Health Research. Application deadline: April 7
Project Coordinator, National Programs, Canadian Association of Midwives. Application deadline: April 16
Midwifery Technical Expert, National Programs, Canadian Association of Midwives. Application deadline: April 16
Director, Major Giving and Corporate Partnerships, ONE DROP. Application deadline: April 23
Program Development Officer, Right To Play. Application deadline: May 6
Gender Equality Volunteer Opportunities with Cuso International, Cuso International. Application deadline: June 30
Campaigns Manager, Canada, ONE
Have an opportunity that you would like to share with us? Please contact us at [email protected].
Subscribe to our monthly newsletter here.